Just four days ago, a revolutionary role-playing video game entered the industry. On 10th Jan 2023, ILCA (developer) released an RPG game entrusted and published by Bandai Namco Entertainments. The coolest part is that the game received a 9 out of 10 rating on Steam within two days of launch.
Moreover, here we have a prominent character named "Lim" with numerous leadership abilities. With that set, players are now craving to get the fragment cube. We can restore what we have lost using such cubes. But as a new game, many players need to know where such a cube is located. So let's discuss all that.
One Piece Odyssey Lake Shore Cave Cube Fragment Locations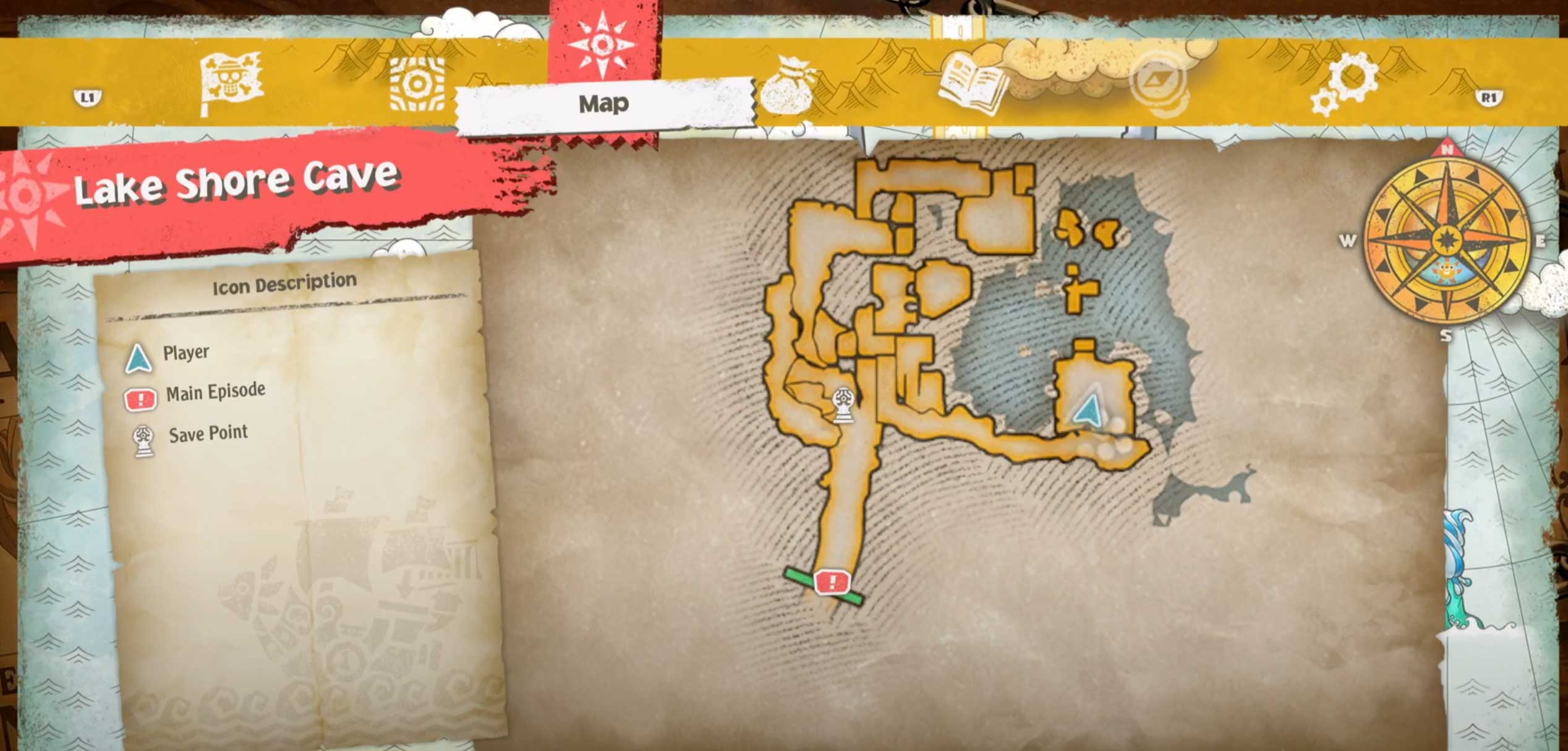 You need to manage it so that how many characters you have or your skills will matter. For this, One Piece Odyssey offers a "Cube Fragments" feature that helps players retain their lost items. Unfortunately, the game is relatively new, so players must be aware of Cube locations. If you've ever played this game, you might remember it starts with you eating at Adio's House and talking to him.
Further, you will be asked to go to Lake Shore Cave from there. As a result, you will reach that lake, but where to find Cube locations under Lake Shore Cave is the next question to be answered. Do not worry; we have already researched and found a few prominent places under such cakes where you can get cube fragments.
Luffy's Cube Fragment x3
The breakable wall that appears after the cutscene is where you can find Cube fragments in Lake Shore Cave. When you enter the cave, you must defeat the Death Squirrel. A cutscene appears on the screen, and a wall is displayed. So, just break the barrier and get your first Cube fragment.
Nami's Cube Fragment
Following the acquisition of the Luffy's Cube fragment, you will find the tall pillar cube location. Walk straight forward, look for a tall pillar, and check the surrounding area. After that, you will see a chest nearby that tall pillar. Once you get it, take out the second cube fragment in Lake Shore Cave.
Zoro's Cube Fragment
Slowly walk on Nami's Cube Fragment's path until you see a statue. More specifically, while passing under the lake shore cave, you will come across a Knight Statue on your right. This is the place where you will get your third Cube frenzy. Just walk near that statue, and you will see a Cube Fragment behind it.
Luffy's Cube Fragment x1
At the start of the game, we collect Luffy's Cube Fragment x3. We again have a chance to grab Luffy's Cube when we grab two other cubes in the x1 set. You can go through the top platform using a grappling point or a ladder appearing on the left. After that, you will see a grill gate but change your character to Zoro to demolish it. Once it's done, break the wall to grab another cube.
Usopp's Cube Fragment
Assume you are at the location of the previous Cube. To find another cube, turn back and then head in the right direction. Continue beyond the platform and defeat all of the enemies there. Once you get done, lead to the plane's left side, and you will find Usopp's Cube on the plane. Just collect it and enjoy.
Chopper's Cube Fragment
Chopper's Cube Fragment can be find right there on Usopp's Cube. Yes, turn your character to the left at the previous Cube's location. And look for Chopper's Cube x1. Here you will definitely see a cube set, so grab it fast and add it to your collection of cube-related items.
Robin's Cube Fragment
The last cube location under Lake Shore Cave is Robin's Cube Fragment. Immediately after the previous cube location, jump down and head to the left. Then climb up the ledge and turn your character right. Again climb up the ledge. Reach the platform's top with the grappling point and look for the cube fragment. Afterwards, head to the left and take the last Cube fragment's x1 set.
These are the seven cube fragment locations in Lake Shore Cave. As of now, there are only such cube fragments that you can get concerning the above guide. Developers may add some more in the near future. So with that setup, if anyone has a query about the Cube Fragment's location, ask them in this section.