Currently, the entertainment industry is on the boom, and in this boom, headphones are the most important gadget that we need. However, in this term, OneOdio comes up as the most trustable Chinese headgear manufacturer brand. In recent times they have launched many new and amazing headphones. But, the one that I like the most and got a chance to review is OneOdio Monitor 60 Professional Studio headphones.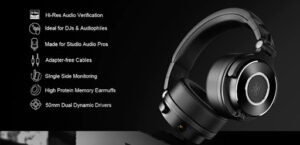 In this article, I have shared what I like about this headset and its most lovable features. So, if you want to know some deep details about the OneOdio monitor 60 Professional studio headphones, then make sure to read this article till the end. So, now let's get started with our complete review.
Is It Good to Use The OneOdio Monitor 60 Professional Studio Headphones?
Well, in my opinion, this one from OneOdio is the latest headgear that comes with a 6.35mm Jack with a detachable cable along with Hi-Res audio, and in this category, they offer the best. Therefore, any day, you can go with these headphones. You must buy this one if you are thinking of getting one for yourself. But, yeah! If you want to know more about OneOdio Monitor 60 professional Studio headphones, then make sure to continue reading this article.
What Are The Best Features That OneOdio Monitor 60 Professional Studio Headphones Offers?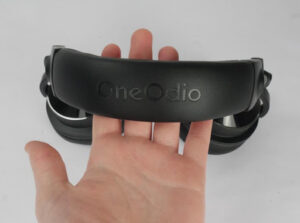 There are a number of features that OneOdio offers in this headset, and some of them we have described below:
#1. AUDIO Hi-Res Audio Verification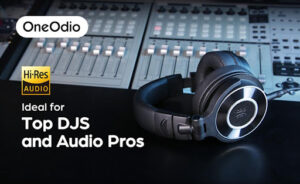 It is a high-performance headphone that reveals sound details without being harsh or excessive. The sound is more cordial, softer, and crystal clear regardless of the music. Reference audio sound quality and accurate sound reproduction have been achieved at the level of industry benchmarks with this headgear.
#2. Ideal for DJs & Audiophiles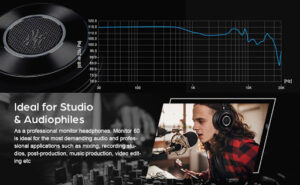 The Monitor 60 is the ideal professional monitor headphone for mixing, recording studios, music production, video editing, post-production, and other high-end audio and video purposes.
#3. Made for Studio Audio Pros
Designed for the discerning audiophile, the Monitor 60 delivers a superior sound experience and a more relaxing wearing experience. OneOdio exclusive design this headgear made for the Studio Audio pros. But, with its generous 3-meter cable, you can also use these at your home use.
#4. Compatibility
It is compatible with every electronic gadget. In addition, it works with most vocal microphones and natural acoustic instruments, such as guitars, keyboards, pianos, violins, etc., that come with the cable.
#5. High Protein Memory Earmuffs
Comfortable cushions fit your ears to isolate unwanted noise while allowing you to use them for more extended periods of time. In addition to providing just the right amount of tension, the steel headband is durable. Furthermore, it is easily adjustable to ensure a comfortable fit.
#6. 50mm Dual Dynamic Drivers
With 50 mm drivers, Monitor 60 provides incredibly accurate, gorgeous, and well-balanced sound throughout the frequency range, so you can hear the details of every note in your music.
Is Buying The OneOdio Monitor 60 Professional Studio Headphones Worth?
As per my experience, the OneOdios Monitor 60 Professional Studio headphones are worth every single penny that you spend on them. However, the most important is that OneOdio has a sale on Amazon and their official website. You will get these headsets at a 20% Discount rate, but only if you use our Discount code mentioned below in this article.
Where To Buy This Headphone?
Well, you can easily buy the OneOdio headphone from the link we have mentioned below:
From Amazon US: Buy OneOdio Monitor 60 Professional Studio Headphones.
From Amazon US: Buy OneOdio Monitor 60 Professional Studio Headphones.
From OneOdio Official Website: Buy OneOdio Monitor 60 Professional Studio Headphones.
While buying the product, use our purchase code to get 20% off on this product. Discount code: MONITOR20
So, that's all I have to say about the OneOdio Monitor 60 Professional Studios Headphones. I'm hoping that you like our review and now have decided to whether or not to buy this headset. Since this headset is currently available at a discounted price, if you want to know more about that, comment below and let us know.