Sending or Receiving texts are primary features for phones. But the Oneplus 11 series of smartphones has some reception issues. Specifically speaking, the text-sending and receiving features on both these smartphones are not working as well as they should. And both these smartphones are flagship-level smartphones. A flagship smartphone where basic functions like SMS does not work can be frustrating.
In these times, when you often rely on SMS service for various login actions, the text feature not working entirely can be a huge issue. If you are one of these troubled users, this article should help you out. Here, we have listed all the possible solutions that you can try from your end to resolve the problem. So without any further ado, let's get into it.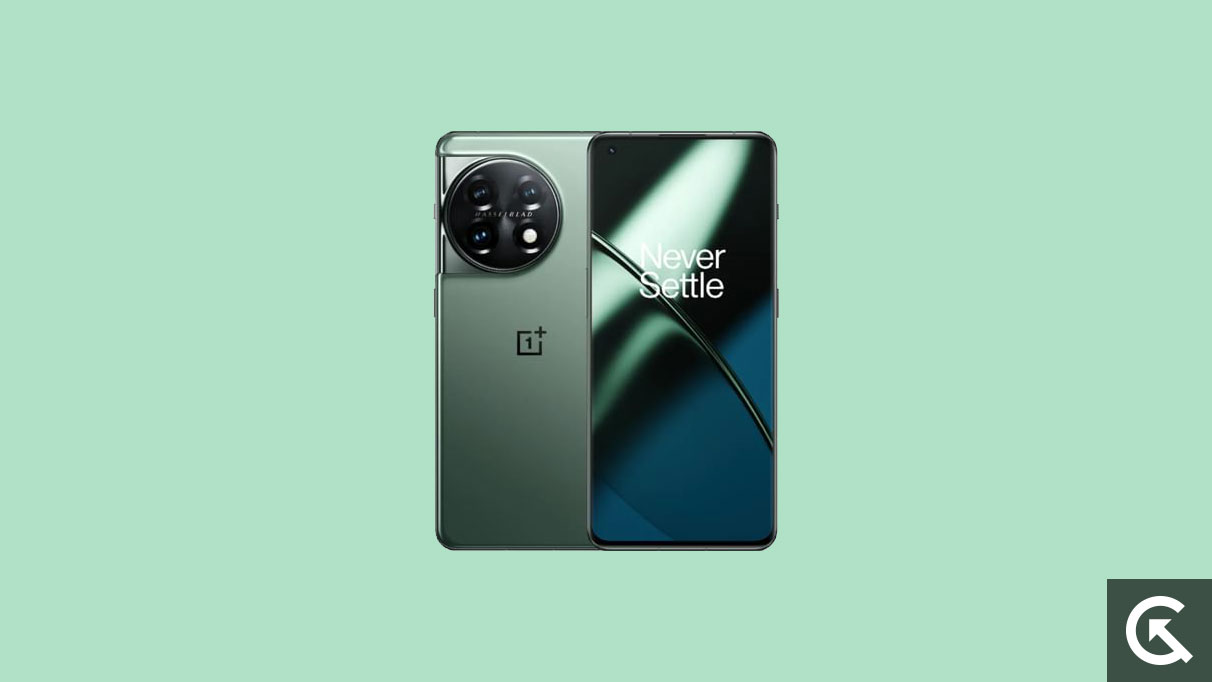 How to Fix OnePlus 11 and 11R Not Sending or Receiving Texts?
The solutions mentioned here are basic and certainly, one of these should resolve the problem for you.
Check your phone signal:
No text messages will go through if you are in an area that does not provide good reception. So before trying out any of the other solutions mentioned below, check the network or signal strength on your phone's screen. If you do not see many bars, that is the cause of your problems. Without enough network coverage, no text message will go through, no matter how much you try to. They will only move to the outbox.
If there is good network coverage, but you still cannot send or receive any texts, try the next solution.
Restart Your Phone:
As simple as it may sound, sometimes all your smartphone needs is a simple restart to fix things. If you have been using your smartphone without a restart for a long time, it will develop some inconsistencies over time. A restart can fix all that within minutes. So for the Oneplus smartphone, press and hold the power button and the volume up key simultaneously until your phone restarts itself or you see a restart menu.
Once the restart is complete, check whether you can receive text messages or not. If you still can't receive or send them, move on to the next fix.
Use the Airplane Mode trick:
The Airplane mode trick is a quick fix that has worked wonders on many devices with network-related issues. Problems such as no mobile data, no reception, to call drops, almost everything fixed sometimes with this simple trick. So even with your text messages issue with the Oneplus 11 and Oneplus 11R, you should give this a try.
Swipe down from the top to open the notification and quick settings panel.
In the quick settings panel, you will see the Airplane mode icon. Tap on that icon to turn it on.
Once it is turned on, your mobile connectivity will be terminated entirely. Wait a few minutes, and then turn it off again.
Now check whether you can send and receive text messages or not. If you are still stuck with the issue, try the next solution.
Clear cache and data:
Over time, every application collects data and cache. The cache is mostly used to save fragments of data that could help in booting up the application faster. However, sometimes this collected cache memory can cause inconsistencies with the app itself. So try clearing out the storage and cache memory of your Messages application in the Oneplus 11 and Oneplus 11R to fix the SMS sending and receiving issue.
Open up the Settings application.
Tap on Apps.
Search for Messages in the list of apps and once you find it, tap on it.
Then tap on the clear data option.
If you see any prompt to confirm your action, give the confirmation.
Now check whether you can send or receive text messages or not. If the issue is not resolved even after this, try the next solution.
Update your smartphone:
If you are using an early build of the latest Android on your Oneplus 11 or 11R device, there is a possibility that it could be buggy. And buggy builds often cause all kinds of issues with smartphones. So you need to check for any new updates for your smartphone, and if you see an update, install it on your phone. In case there was a bug with the SMS app, Oneplus will fix it soon with an update. So if there is an update waiting to be installed, that could be your solution to the text messaging problem.
Open the phone's Settings app.
Scroll to the bottom and find the option About device. Once you see it, tap on it.
Now tap on Software Update.
If there is any update pending, you will see it here. Follow the on-screen instructions to install the pending update.
Once you have installed the latest OS version on your Oneplus 11 or 11R, check whether you can receive text messages or not. If you still can't receive or send them, move on to the next fix.
Reset network settings on your Oneplus 11 or 11R device:
Resetting the Network Settings is a solution that works wonders to resolve any network-related issues on your mobile phone. To do the same, follow the steps mentioned below:
Open your phone's Settings app.
Navigate to Additional Settings > Backup & Reset.
Tap on Reset phone.
Then tap on Reset network settings.
To confirm your action, tap on Reset Network Settings in the pop-up that shows up.
Wait till the reset process is complete.
Restart the phone after the reset.
Now check whether you can send and receive text messages or not. If the issue is not resolved even after this, try the next solution.
Try An Alternative App:
If none of the solutions mentioned above worked for you, then there is the possibility that the default messaging app on your smartphone could be the cause. So go to the Google Play Store and download any third-party messaging app that can act as your default text messaging application as well. One such app would be true caller, but you can choose any application that you see fit.
If you can't send or receive texts even on a third-party SMS app like Truecaller, move on to the final fix mentioned below.
Contact support:
If none of the solutions mentioned above worked for you, there is a possibility that the problem is with the hardware on your device. It is not out of the ordinary to receive a faulty device, but this is not something you can fix on your own. You need to visit the nearest Oneplus service centre and inform them about your issue. They should be able to help you out with your problem. Since this is a new device under warranty, you won't have to pay a penny for the repair.
So these are all the solutions to fix Oneplus 11 and 11R not receiving text messages. Do keep in mind that if you have recently gotten a new number or if it is a completely new SIM, it will take a while for your SMS service to initiate. In most cases the calling services resume before the SMS services. So if that is the case, just wait a couple of days and you should start receiving those text messages meant for you.
If you have any questions or queries about this article, comment below, and we will reply. Also, check out our other articles on iPhone tips and tricks, Android tips and tricks, PC tips and tricks, and much more for more helpful information.