OnePlus 11 is a solid flagship phone with top-of-the-line specifications and an appealing design. The reviews have been good so far, but many users are not very happy with the device. Many OnePlus 11 owners took to popular forums to report YouTube issues. According to them, the YouTube application on OnePlus 11 is stuttering or lagging badly. If you are also going through the same pain, keep reading this article as we'll walk you through effective solutions to fix this issue.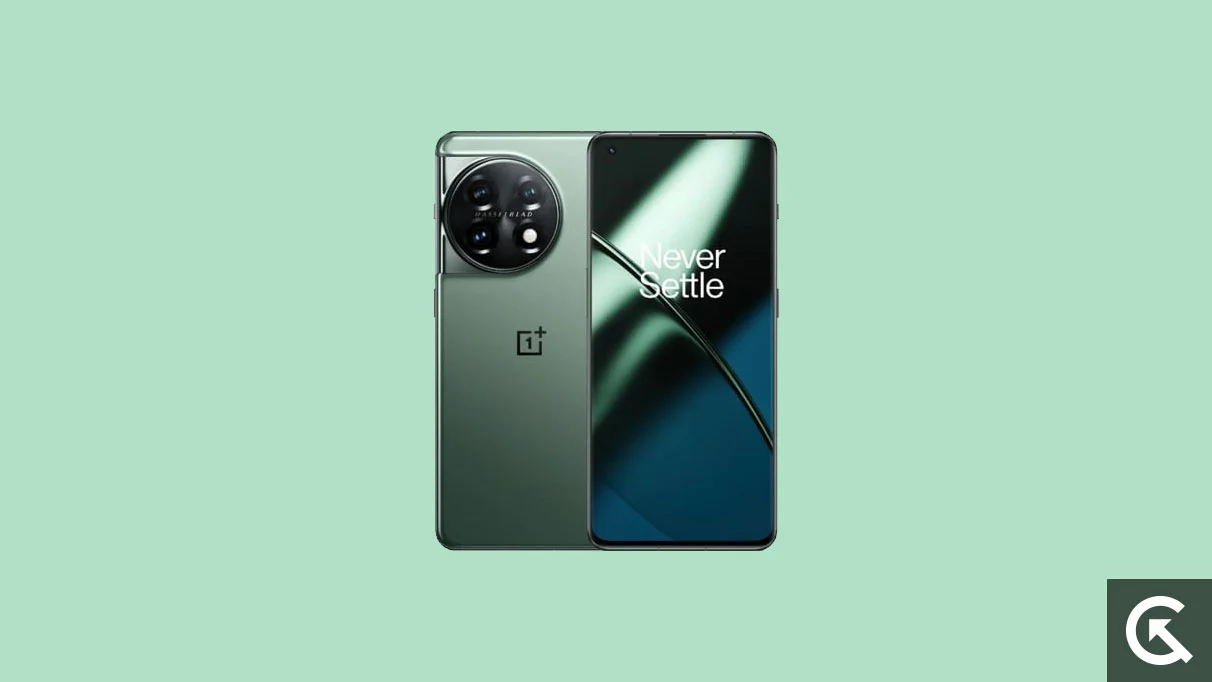 YouTube has become the go-to application to watch video content. It works well even on entry-level and budget phones. Hence, you would not expect YouTube to run into any kind of issues on a flagship phone like the OnePlus 11. However, OnePlus 11 is still a piece of tech at the end of the day which can run into various issues. Thankfully, there are ways to deal with stuttering or lagging issues with YouTube. We've curated a list of effective solutions for you to get your YouTube up and running again without any lag.
OnePlus 11: Device Overview
OnePlus 11 is a high-end flagship phone with a premium but not unique design. It looks very similar to OnePlus 11R and Ace 2. The smartphone is built with a 6.7-inch LTPO3 Fluid AMOLED 1440p display with a 120Hz refresh rate and 1300nits of peak brightness. Corning Gorilla Glass Victus protect the OnePlus 11's front. Under the hood, it is powered by a Snapdragon 8 Gen 1 powerful chipset coupled with up to 16GB RAM and 512GB storage. It's an octa-core chipset that consists of 1×3.2 GHz Cortex-X3 core, 2×2.8 GHz Cortex-A715 cores, 2×2.8 GHz Cortex-A710 cores, and 3×2.0 GHz Cortex-A510 cores.
Around the back, the OnePlus 11 flaunts a circular camera module that includes a 50MP primary lens with OIS, a 32MP telephoto lens with 2x optical zoom, and a 48MP ultrawide lens with a 115-degree field-of-view. The lenses are designed in collaboration with Hasselblad for colour calibration. Further, the device features a 16MP selfie shooter housed inside a punch-hole cutout. It packs a 5,000mAh battery which can last for up to 2 days and supports 100W wired charging to refill the battery in just 25 minutes.
YouTube Stuttering or Lagging on Your OnePlus 11? Try These Fixes
Try these solutions to fix the YouTube stuttering or lagging issues on your OnePlus 11. You don't have to go through all of them. Simply work your way down until you find the one that works for you.
Fix 1: Turn off Video Enhancement Engine Options
OnePlus 11 comes with Video Enhancement Engine that enhances the video resolution and applies optimal color enhancements. Although these can be useful, it seems the Video Enhancement Engine is causing the stuttering and lagging. They could be causing conflict with YouTube video settings and thus lagging occurs. Turning it off has done the trick for many OnePlus 11 owners as they say on Reddit.
Follow these steps to turn off Video Enhancement Engine on your OnePlus 11:
Open the "Settings" app on your OnePlus phone.
Go to "Display & brightness".
Turn off all options under "VIDEO ENHANCEMENT ENGINE" including "AI resolution boost" and "AI color boost".
After performing these steps, restart your device. Now, launch the YouTube app and play a video to check if the video is lagging.
Fix 2: Force Close and Reopen YouTube
Some background processes might be causing conflict with YouTube resulting in a stuttering or lagging video. So, you should force close YouTube to kill all its processes and remove the app from the memory. Doing this will restart all YouTube processes. It's like a fresh start. You do not have to worry about your data as force close does not remove your saved data or log you out of the app.
Here's how to force stop YouTube on your OnePlus phone:
Open the "Settings" app.
Scroll down to "Apps & notifications" and tap on it.
Tap on "See all apps".
Click "YouTube".
Tap on "Force stop" and click "Ok" to confirm.
Relaunch the YouTube app, and you should be able to enjoy your favorite videos without any lag. However, if the problem persists, you might want to disable data as mentioned in the next solution.
Fix 3: Disable Data Saving Mode
Smartphones, nowadays, consume a lot of data. To reduce data usage, mobile phone companies, including OnePlus, have added the data saving feature.
Data saving mode reduces data usage by lowering the video resolution and might cause the videos to lag or stutter. Therefore, while troubleshooting, disable the data-saving mode on your OnePlus phone. If it fixes the issue, enjoy! However, if the problem persists, at least now you know that the data saver is not the source of the problem.
Fix 4: Check Your Internet Connection
A weak or unstable internet connection is one of the most common reasons a YouTube video lags or stutters. You may be watching a high-resolution video on a weak or unstable connection.
Run an internet speed test via speedtest.net to check the current internet speed. If you observe an unstable or weak connection, use Wi-Fi. If you are already hovering around YouTube videos on a Wi-Fi connection, reboot the router to fix the connection issues.
Fix 5: Change the Video Resolution
If you are still facing lag while playing YouTube videos, try changing the video resolution. This is an extension of the previous solution. You should lower the video resolution on a slow connection to get the best experience.
To change the video resolution, click the gear icon on the video playback screen, select Quality > Advanced, and select a lower resolution. It's recommended to go to 480p or 720p on a moderate connection.
Fix 6: Clear YouTube App Cache
Just like any other app on your phone, YouTube also stores cache which is nothing but a collection of temporary data. It makes the app faster as some elements are stored on your phone so they do not need to be downloaded again and again. Although the cache data is helpful in making the app faster, it gradually builds up over time. It may take up more space leading to performance issues and if it gets corrupted, you might face more problems.
It's totally safe to clear the cache of the YouTube app as it will create the cache files again the next time you launch the app. So, without being worried, follow these steps to clear the app cache:
Open the "Settings" app on your OnePlus phone.
Scroll down to "Apps & Notifications" and tap on it.
Click "See all apps".
Find "YouTube" and tap on it.
Tap on "Storage & cache".
Click "Clear cache" and you are done.
Launch YouTube and play a video to check if the stuttering or lagging issues have been resolved.
Fix 7: Update the YouTube App and Your Phone
There could be an issue with the current version of YouTube installed on your device. Try updating to the latest version to check if it contains a fix for the lagging and stuttering issues. To update the app, search for YouTube on Google Play Store and hit the Update button.
If you can't see the Update button, it means the latest version is already installed on your device.
Sometimes, the app itself is not the source of the problem, but the device software (OxygenOS). Even when there are no issues, you should keep the device and apps updated as the latest version may include new features, improvements, and bug fixing.
To update your OnePlus 11, go to Settings, tap on System, and select System Update. If there is a pending update, download and install it.
Fix 8: Reset Your OnePlus 11
If you are still facing stuttering or lagging while watching a YouTube video, try factory resetting your OnePlus 11. It should fix all sorts of software problems and you will have a YouTube app with no issues at all.
Remember, factory resetting your OnePlus phone may remove your personal data including photos, videos, and documents. Therefore, take a complete backup of your phone before performing a factory reset.
Steps to factory reset your OnePlus 11:
Open the "Settings" app.
Go to "Additional settings".
Scroll down to "Back up and reset" and tap on it.
Click "Reset phone".
Tap on "Erase all settings".
Confirm your lock screen (if prompted) and click "Reset all settings".
Click "Reset all settings" again.
The factory resetting process should begin on your OnePlus 11. Please wait until it is complete. You may need to set up your device before watching a YouTube video.
Wrapping It Up
When you have a premium phone like OnePlus 11 but can't watch a YouTube video due to stuttering or lagging issues, all its premium(ness) might turn into frustration. However, there are quick ways to fix these issues which we just talked about in this post. We hope one of the aforementioned solutions helped you in fixing the issue.