In today's technologically advanced world, smartphones have become an important part of our lives. With each new release, manufacturers strive to introduce innovative features and improvements that cater to users' ever-evolving demands. And one such demand is the waterproofing capability of the smartphone as its plays a crucial factor in purchasing decisions. There have been multiple OnePlus smartphones in the past which came with IP 68 waterproofing capabilities, however, the new OnePlus Nord 3 tends to be a budget mid range smartphone. So most users are sceptical weather the OnePlus Nord 3 will also come with IP68 or equivalent waterproofing features.
One of the most sought-after attributes in modern smartphones is water resistance. But when it comes to the IP rating, the OnePlus Nord 3 smartphone does have something you should read about, so in this article, we are about to find out, if the smartphone is waterproof or not. Water resistance, in particular, has been a topic of interest and contention among tech communities and potential smartphone buyers. So is there any protection you will get when it comes to water resistance, can your Oneplus Nord 3 5G survive underwater, this article will answer all your queries.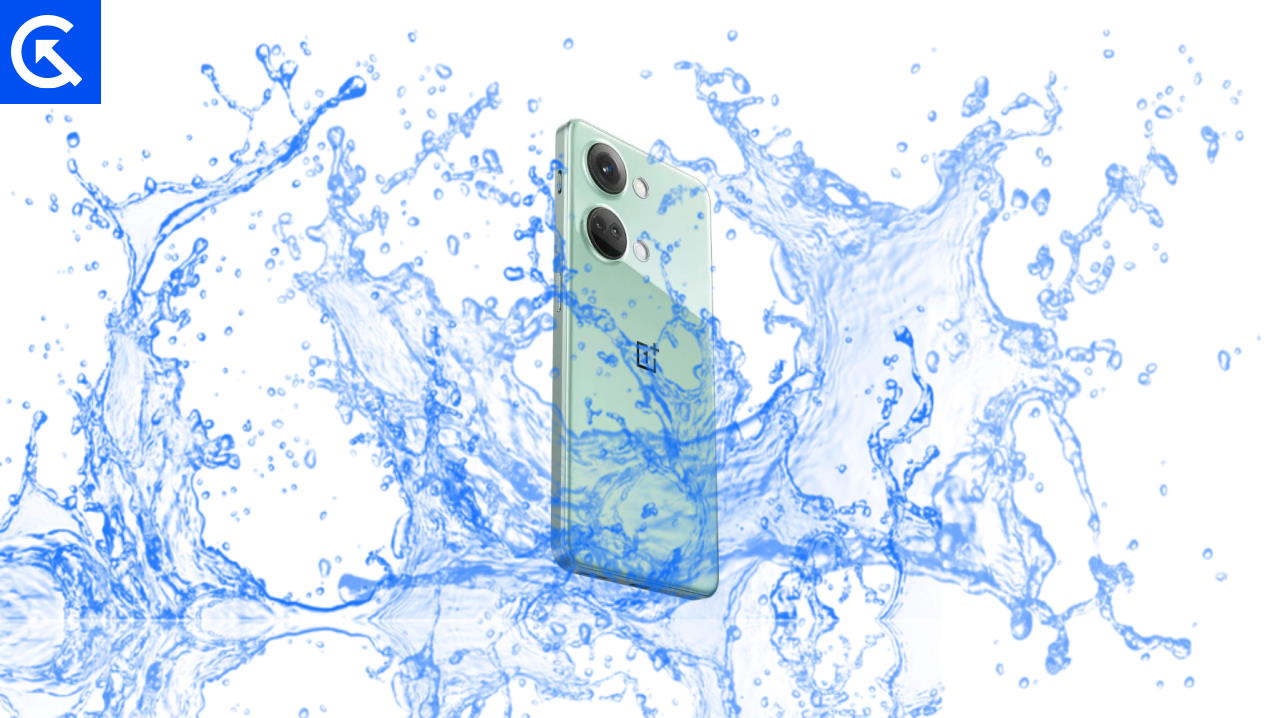 OnePlus Nord 3 Device Spcifications
The Oneplus Nord 3 is finally here since the company has launched an affordable version of its premium smartphone with smart features. The Oneplus Nord 3 has checked most of the boxes when it comes to features at an affordable price. The OnePlus Nord 3 5G has a 6.74-inch fluid AMOLED display with an impressive 120 HZ panel which supports HDR 10+. The smartphone is powered by a 4nm Mediatek Dimesnity 9000 processor and comes in two variants of Ram 8GB and 16 GB. The Phone is getting good reviews from all the tech experts.
The phone was launched in the month of July and the phone is power packed with a 4 nm Mediatek processor 8-16 GB RAM 128-256 GB storage all of this is powered by a li-Po 5000 mAH battery with a fast charging of 80 Watts. The OnePlus Nord 3 has a triple-camera setup that comes with PDAF (Phase Detection Auto Focus) and OIS with an 8MP ultra-wide camera that captures a wide 112-degree field of view and a 50 MP main camera and a 2 MP macro camera. The rear camera is capable of capturing 4K video with an option to switch between 30 fps and 60 fps. The phone has GYRO EIS support. The smartphone has a 16 MP selfie camera that too 30 can record 1080P video at 30 fps with Gyro-Eis.
The OnePlus NOrd 3 smartphone features a front glass with Dragontrail glass protection that comes with gorilla glass 5 protection. The phone comes in Tempest Gray and Misty Green. The phone is priced at 35000 Indian rupees. If you are willing to buy this smartphone you should read the Pros and cons of this smartphone in the upcoming section.
Is OnePlus Nord 3 Waterproof Smartphone?
So the question remains, does this smartphone protect you from water? the sort answer is NO. The Onelus Nord 3 does not protect you from water and you should keep this smartphone away from water. The phone comes with an IP rating of 54.
That means the phone can not prevent itself from water or but it can protect you from some water splashes. The IP 54 means that the One Plus Nord 3 3 can prevent a limited amount of dust and water from entering the circuit. Even if your phone is sprayed with water, it won't damage your phone.
Should you Buy the OnePlus Nord 3?
Buying a smartphone comes with lots of challenges, you are very keen to know what your smartphone is capable of Is it better than your current smartphone or you should really buy this smartphone as an upgrade from your previous smartphone? Here are the Pros and Cons of the OnePlus Nord 3 to make it easier for you to understand the specification of the smartphone.
Pros
The Smartphone has a 5G NFC support
Comes with an Infrared port
Has an IP rating of 54
Full HD Fluid AMOLED display technology
Android 13 with Oxygen 13.1 UI
Powerful processor
Support 4k Video recording and has GYRO-EIS support for the stablisation
Support 80W fast charging
Cons
Does not support E-Sim
Micro SD card support is not available
USB Type C 2. o charging port
Wireless charging is not supported
No Separate zoom camera
Should you buy the OnePlus Nord 3 5g?
If you are looking for a good smartphone with features like flagship smartphones you should definitely go for the Nord 3. Just like the previous version of the Nord series, the smartphone has ticked all the required checkboxes, however, there are some features missing like the phone should have wireless charging support. But apart from that, you can expect a value-for-money feeling when you hold his phone.
Conclusion
This brings us to the end of this guide for Is OnePlus Nord 3 Waterproof Smartphone? It's sad to see that the waterproofing of the smartphone is not available however there is the splash-proof rating given with the smartphone but you should keep the OP Nord 3 out of the water as much as you can. As the internal water damage does not get covered under the smartphone warranty and it can cost you some money to get your smartphone repaired. Hoping that this article solved the confusion you had about the Op Nord 3 smartphone.