Oppo Find N2 Flip is Oppo's answer to the Samsung Flip, and considering it is just the second generation, Oppo has done a commendable job. But no matter what bells and whistles this smartphone comes with, the main crux of a smartphone still lies with texting and calling functionality. But some Oppo Find N2 Flip has been complaining that they are facing issues while using text messages.
These users have complained that they are not receiving any text messages, no matter which contact is sending them. And not being able to receive any text messages is troublesome for anyone as many times we need this service for banking and other OTP-related factors. If you are one of these troubled users, this article should help you out. Here, we have listed out some common solutions that you can try from your end to resolve this problem. So without any further ado, let's get into it.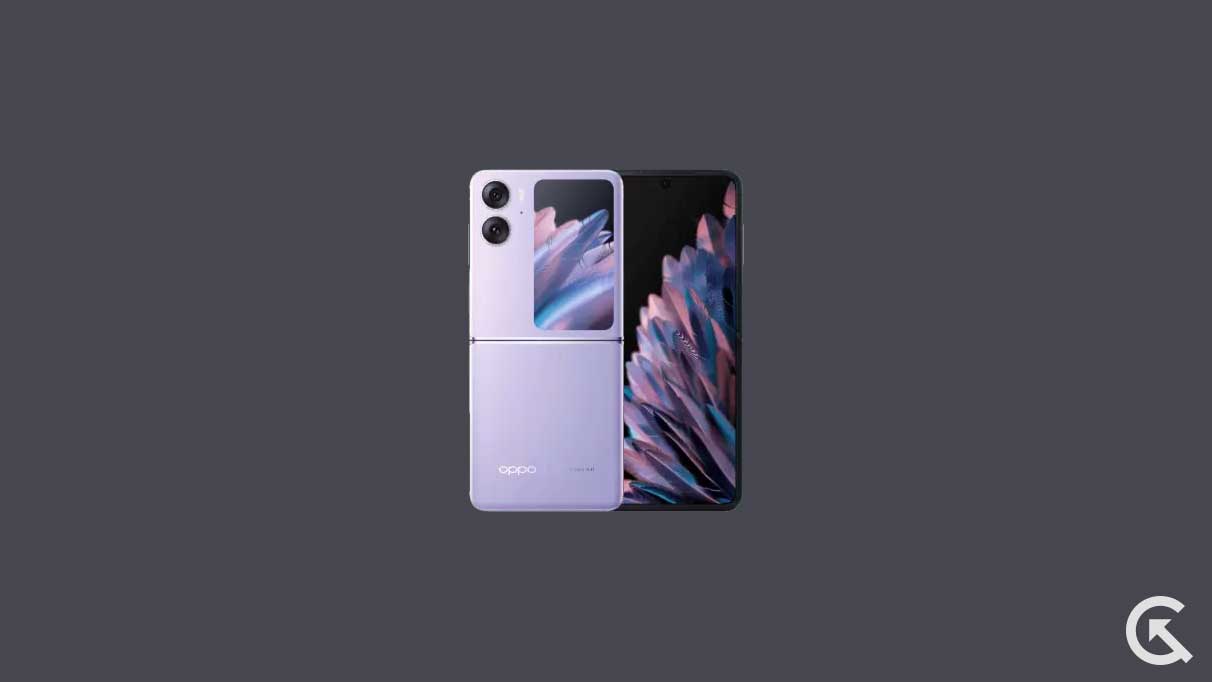 How to Fix Oppo Find N2 Flip Not Receiving Text Messages?
The solutions mentioned here are basic and surely one of these should resolve your problem for you.
Restart Your Phone:
As simple as it may sound, sometimes all your smartphone needs is a simple restart to jerk things up. If you have been using your smartphone without a restart for a long time, it will develop some inconsistencies over time. A restart can fix all that within minutes. So for the Oppo smartphone, press and hold the power button and the volume up key simultaneously until your phone restarts itself or you see a restart menu.
Once the restart is complete, check whether you can receive text messages or not. If you still can't receive them, move on to the next fix.
Update Your Phone:
Smartphone OEMs push out updates regularly to take care of any bugs that may be present in the software. And with the text messages not receiving issue, it could possibly be a bug as well. So if there is any update pending on your smartphone, you need to install the update onto your smartphone immediately. Once the update is complete, your smartphone will restart itself.
After the update, check whether you can receive text messages or not. If you still can't receive them, move on to the next fix.
Check for Downtime:
In some rare scenarios, the carrier or telecom service provider you are using might be at fault as well. It is unusual to happen, but there are times when even network providers face downtime. So give your network provider a call on customer support and enquire about any possible downtime. If there is any downtime, they will inform you about the issue and then you just need to wait till it's resolved on their end. They might even be able to provide you with a possible ETA on the ongoing downtime.
If your carrier is not having any downtime but you are still facing the text receiving issue, try the next fix.
Reset Network Settings:
Resetting network settings is the common solution that most smartphone users try when they are facing any issues with connectivity. This clears out all the saved Bluetooth and Wifi connections though. So go ahead with the reset only if you are certain you are okay with losing out on that data.
Resetting the network settings is similar to how we reset our entire smartphone. So follow the steps mentioned below and you should be able to do it easily.
Open up the settings on your smartphone.
Go to additional settings.
Tap on Backup and reset.
Then tap on Erase all data (factory reset).
Select Reset network settings.
Tap on the reset network settings option again when you see a pop-up and you are done.
If you still can't receive text messages on your smartphone, try the final fix mentioned below.
Try An Alternative App:
If none of the solutions mentioned above worked for you, then there is the possibility that the default messaging app on your smartphone could be the cause. So go to the Google Play Store and download any third-party messaging app that can act as your default text messaging application as well. One such app would be true caller, but you can choose any application that you see fit.
So these are all the solutions to fix Oppo Find N2 Flip not receiving text messages. Do keep in mind that if you have recently gotten a new number or if it is a completely new SIM, it will take a while for your SMS service to initiate. In most cases the calling services resume before the SMS services. So if that is the case, just wait a couple of days and you should start receiving those text messages meant for you.
If you have any questions or queries about this article, comment below, and we will get back to you. Also, check out our other articles on iPhone tips and tricks, Android tips and tricks, PC tips and tricks, and much more for more helpful information.