If you have important files in your USB flash drives, that is personal to you, and you don't want other people to have it. Then it is very important that you protect your data in your USB drive. The best way to protect files is to encrypt them. You don't need to use any third-party tools to encrypt and protect your USB flash drive, and you will just have to set a password key for the encryption.
Fortunately, Windows has a default application that can encrypt drives on your PC, along with all the data. However, to password protect your USB flash drives, you can also utilize USB flash drivers, which come with their own software to password protect the USB driver. For example, SanDisk USB Flash comes with WD Security Software.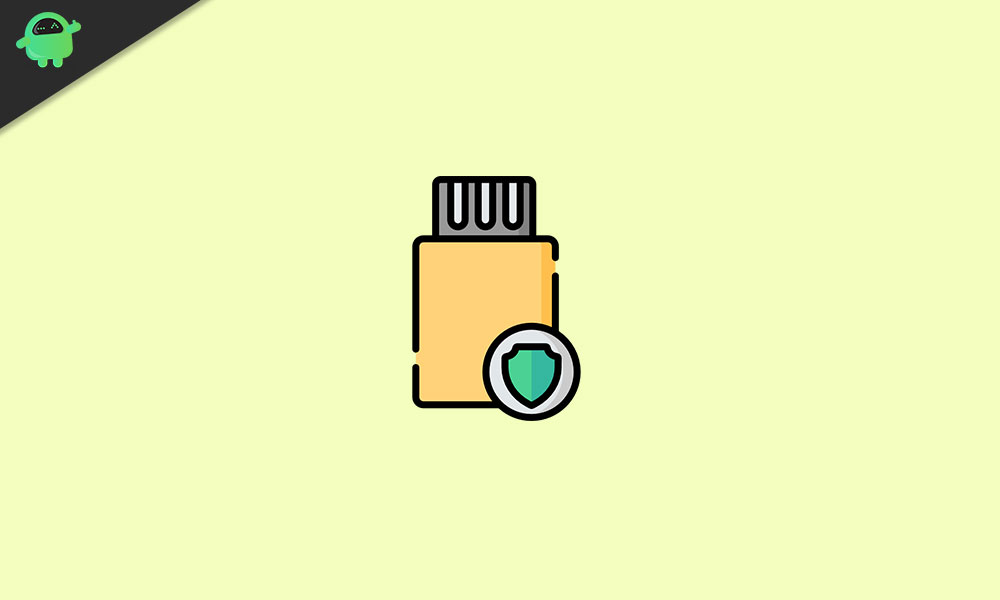 How to Password Protect a USB Flash Drive in Windows
We will discuss how to protect your USB flash drive only using Bitlocker application to encrypt your data. More explanation will be given further below about the BitLocker and how to encrypt your USB flash drive for protection.
Encrypting your USB Flash Drive Using BitLocker
Not only can you protect your USB drive, but you can also protect your external drive if you want to. BitLocker has a very simple interface which is easy to use; you will just have to follow the instructions mentioned below to encrypt your USB flash drive.
BitLocker supports FAT16, FAT32, exFAT, and NTFS file systems, if you are using any other type of format, then you would be unable to protect the USB driver or your local driver using BitLocker.
Even more, you can run or manage BitLocker through the command-line tool, using commands in power-shell or command prompt, for example, manage-bde.wsf.
Step 1) Insert the USB Flash drive to your PC's USB port. Open the file explorer navigate to This Pc, right-click on the USB Flash drive and select the Turn On BitLocker option from the sub-menu.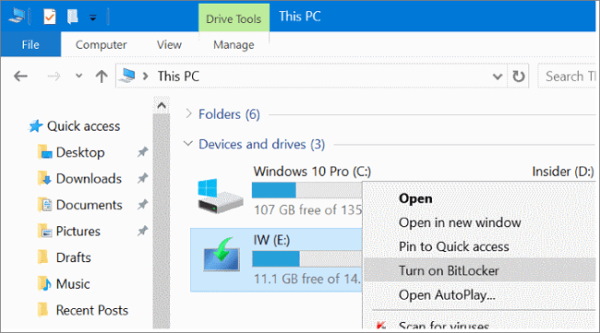 Step 2) After you have turned on BitLocker for the USB flash drive. A prompt will pop up check-box the option Use a password to unlock the drive. Then enter the password that you want to use while accessing your protected USB Flash Drive and click the Next button.
If you wish to unlock the encrypted flash drive using a smart card you can check-box the other option, Use my smart card to unlock the device.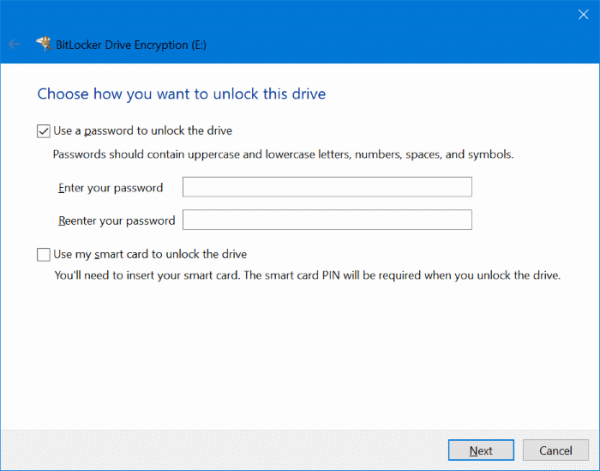 Step 3) On the next page, BitLocker will ask you to backup the password key, incase f you forget the key. Click on the option Save to file and save the key to a local directory. Then just click on the Next button to continue.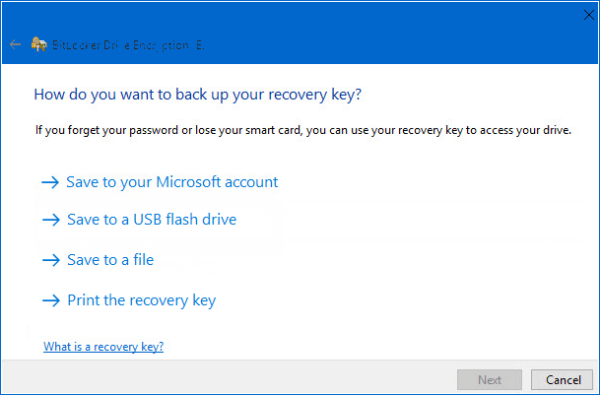 Step 4) Now, you will have to select how much you want BitLocker to encrypt your USB drive. You can encrypt the whole drive, which is a slow process. Or you can also encrypt only used disk space, which is a faster process.
It only encrypts files that are using the space in the drive instead of the entire volume. It's upon you which option you select, but we will recommend you to select the Encrypt entire drive option. After that, click on the Next button.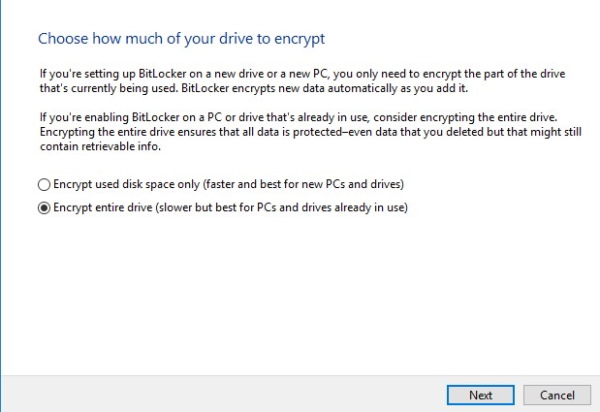 Step 5) Lastly, you would have to select the mode of the encryption. You can select the New encryption mode to run the latest encryption algorithm.
But it is recommended to select the Compatible mode, which runs the compatible algorithm for your drives. Then click on the Next button to continue.
Step 6) Now, on the next page to start the encryption process, just click on the Start Encrypting button.
The process will take several minutes to complete. Once done, you will get notified.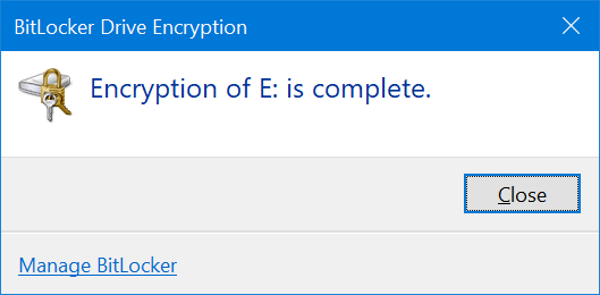 To access the encrypted drive, just double click on the USB drive icon. A BitLocker prompt will appear asking our password, enter the correct password and click on the Unlock button.
Conclusion
If you wish to protect your USB or external drive on your Windows 10 PC, then BitLocker is the perfect option for you. You don't have to use any third-party application. Simply you can use the Windows native encryption application to password protect your USB flash drive.