Even Google released the all-new Pixel 7 series to the world, but Pixel 6 and 6 Pro is today's smartphone hero. Whether you see a camera or processor, you will find both these smartphones the best deal till now. And it deserves it after all it has Google's renowned Tensor chip with Mali-G78 M20 as a GPU power. You will be glad to know with Google Pixel 7 Series, we have 5G network bandwidth but still, people today prefer Pixel 6 series.
Additionally, if you look over the past 2 years record, you will find Google Pixel 7 series top rated by different rating organizations. Meanwhile, the Pixel 6 series seems to be the evergreen smartphone of the industry. Google trying to improvise its user experience, for which they roll out numerous updates. But past update seems somewhere faulty as some users found touch response issues. So, To reach out to such an issue here, we will guide you to fix it.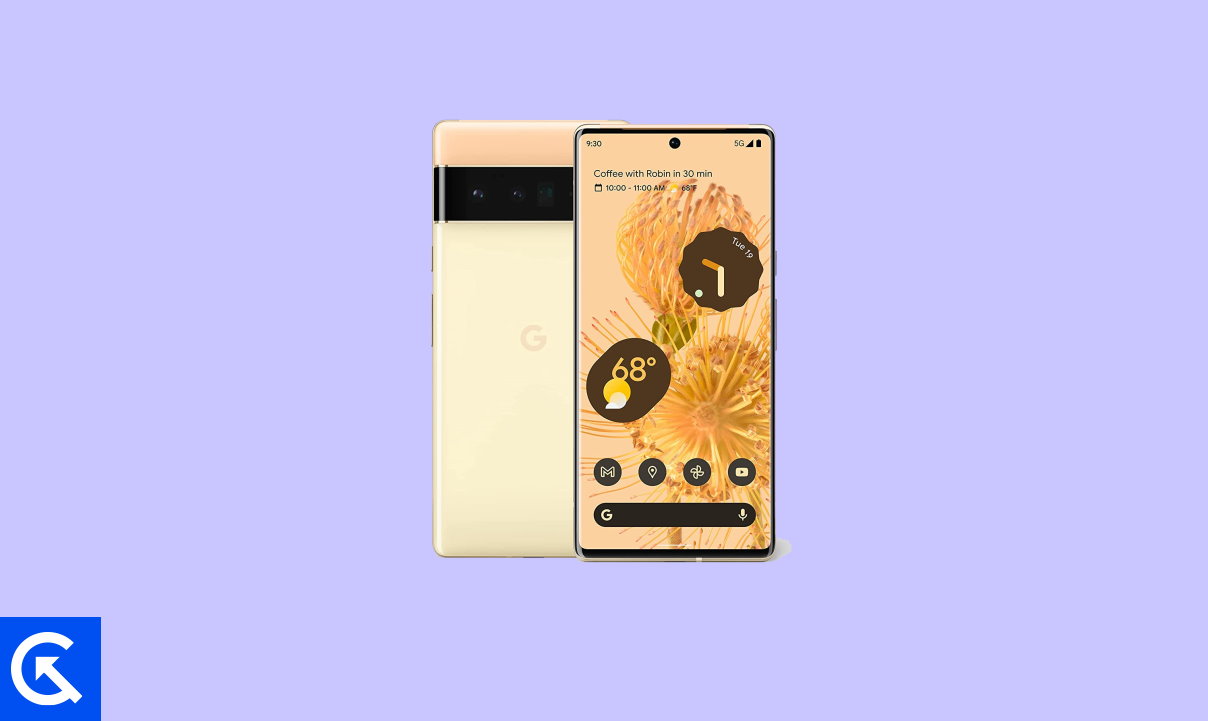 Fix: Google Pixel 6 and 6 Pro are Not Responding to Touch
Google always shows keen sensation towards its products. You can see how Google is doing Improvements on Gmail, Meet, Chrome, and similar products. Similarly, for their smartphone section, they have taken up the market trend and offered such processor-oriented smartphones that today we have a line-up of Pixel Smartphones which each successive variant has better productivity for users. But we all know that mistakes can happen, and I think today's mistake has arisen up.
I mean to say in the last few weeks, plenty of Pixel 6 series users getting an error. To be specific, The phone's touch sensor seems unresponsive. However, the developers already acknowledged the fact that some Pixel 6 series units showing irrelevant touch issues. But as of now, there is no certain update or solution from the developers' end. And we understand having such an irresponsive touch problem can disturb your daily routine. For this thing, we have found some troubleshooting that you can try until official notice.
Reboot your Pixel phone
The Google Pixel 6 series made with such processing units that sometimes due to longer hours run, the device shows surprising responses. I mean, Bluetooth don't pair perfectly, Wi-Fi has issue and Touch not responding are the same problems. For this thing, the simplest and foremost fix you can try is attempting a quick reboot to your phone, so that it regain back its potential and run with the same zeal as it.
Update Your Firmware
Remember when would you last update your phone's software. If the problem persist after that update then looking for patch update can be the next solution. Because right now you have restarted your Pixel 6 series but phone still showing the same issue. Even after that the same issue arising that means patch update will only fix this issue. As developers surely acknowledge that issue and fix it with rolling out successor updates. Like here you are getting issue then you should update your Pixel 6 series firmware. So follow these steps to update.
Simply open the Settings app.
Scroll down to the About Phone Section.
Under there, Tap on Software Information.
Now tap on check for new updates.
As a result, the phone's system will look for latest patch update.
Next download that update and wait for it complete.
Once done, Tap on install and restart Your phone.
That's it, You are now landed to new Pixel 6 series firmware update.
Perform a clean factory reset
Most likely after updating to the latest patch your all Pixel 6 series issues will resolve. But even after that you have the same issue then it means there is some problem with the data stored on your phone. And Until you clean up that data, the phone continue showing that irresponsible experience error. For this thing, the simplest solution is perform a clean and hard factory reset. As this would result clear the data and make the phone same as a new purchase. So, follow these steps to do factory reset.
On your Pixel phone, Press and hold power button to turn off.
Then Press and hold the power button and volume down button to get into fast boot mode.
Now look for Wipe data option there.
Using Volume Up/down button, Head to the Wipe data option.
Then Select it using Power button.
Now Confirm the action using Volume down button.
Following this, the phone will reset to the factory position.
That's it, You are done.
Take Your Phone to Authorized Service Centre
Maybe possible, after doing the above solutions your issue might not solve. This is because the issue is with your screen hardware. And In such scenario you can't fix the issue from your end. For this thing, you can either claim your warranty or fix it with the help of Authorized service centre. With this, your screen unresponsive issue will surely solve.
Conclusively, Screen Unresponsive issue over Pixel 6 series seems a tricky problem. For which developers working continuously working to provide solutions if any software related issue is there. But as of know there is no official solution from developers end. I hope these troubleshoot fixes might work for you and help you to resume your phone usage until any official notification.