The new Google Pixel 7 Pro has a sim card bug. You might get this bug or you might not. If you are unable to detect your SIM card in your Pixel 7 Pro, don't worry. We are here to help. In this article, we are going to fix the SIM card error, or the No Sim Card Detected error, in the Pixel 7 series of smartphones.
The Google Pixel 7 Pro is the new flagship from the tech giant Google. With loads of features and camera improvements, this phone has everything one would wish for. But this doesn't mean that the phone is perfect. Google Pixel has a history of post-launch bugs, which are obviously fixed by Google with OTA updates.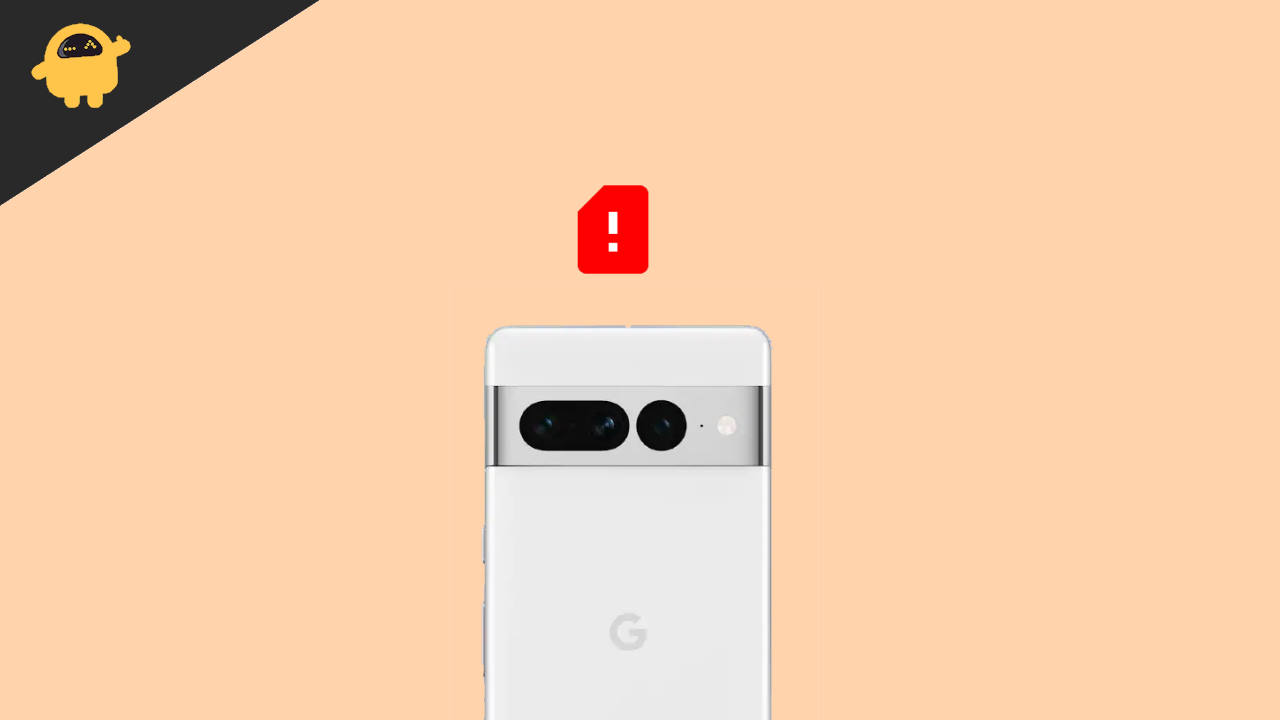 How to fix Pixel 7 Pro-Sim card not detected/No Sim card error
Most of us rely on our smartphones for work and school. If your smartphone is not able to detect your SIM card, that means your phone is of no use. You can not make a call, and you can not use your mobile internet services, so it is necessary to fix your smartphone SIM error quickly to get you back on track.
Method 1: Restart Your Pixel 7 Pro
The first fix you can do is restarting your phone. Restarting your Pixel will fix most of the minor bugs in any device. Your pixel will try to restart every service and setting, and your sim might get detected during this process. Here is how you can restart your Pixel 7 Pro.
Press and hold the Power and Volume Up buttons together until restart option appear.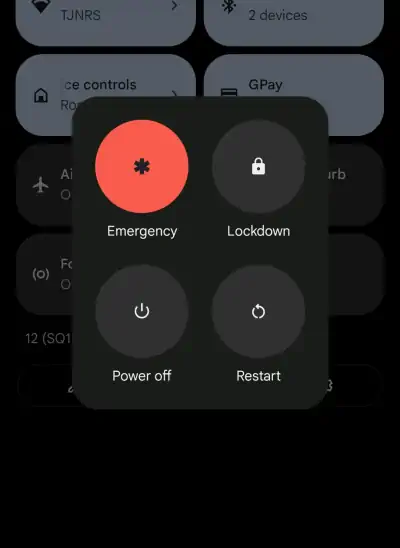 Tap on Restart. Wait for the device to boot up.

Check your Sim card status.
Method 2: Check Dirt On SIM Card
Many SIM cards are designed in such a way that they may get dirty over time. So if your SIM card has any dust particles, glue or any debris, then your Pixel 7 Pro might not recognize it and throw Sim Card Not Detected or No Sim Card Error. So make sure your SIM card is clean, and also check if there are any damage signs. SIM card chips are very sensitive, any even a little scratch on them can disable/destroy them.
Method 3: SIM Card Status Check
Please check with your carrier provider regarding the availability of your SIM card. Since SIM cards may get temporarily reactive from your carrier if they are not being used in the last 90 days. This is a security mechanism to keep the customers protected from potential fraud. So make sure to connect your carrier and check if your SIM card is active.
Method 4: Reinsert Your SIM Card
If restarting your Pixel 7 Pro did not work, you can try reinserting your SIM card.
Take out the Sim tray by using the tool provided in the box

Clean your Sim card with the cotton clothes

Insert your Sim card and wait for it to get detected.
Misaligned sim cards can sometimes cause these types of problems with smartphones. If these steps are not working for you, you can try resetting your network.
Method 5: Reset Pixel Network Settings
Resetting your network will clear up any outdated glitch that is creating issues for you. Here is how you can reset your network.
Open your settings, and go to System settings.

Tap on the Reset option.

Now tap on the Reset WiFi, mobile & Bluetooth option.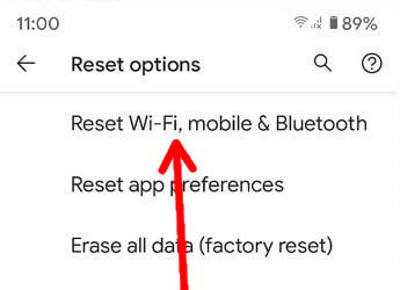 Your mobile network will be reset
Method 6: Reset Device APN Settings
If your Pixel 7 pro is still not able to connect with the network, resetting the APN might help. Here is how you can do that.
Open the settings of your Pixel.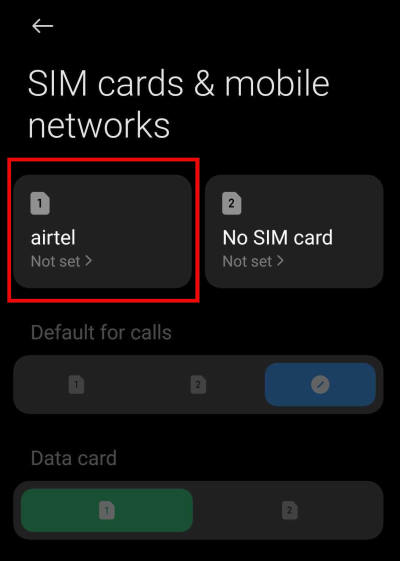 Tap on wireless and network.

Press more and then tap on Mobile Networks.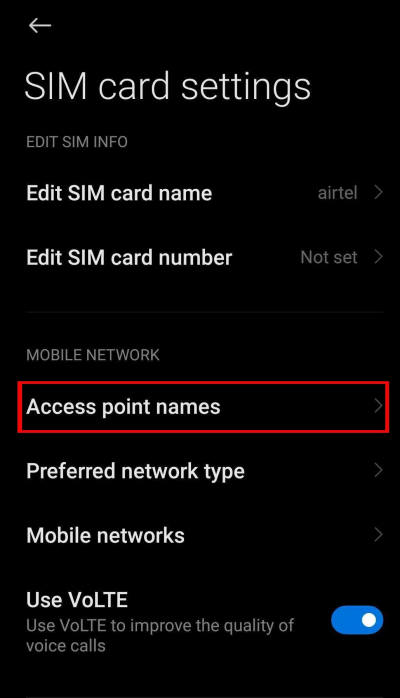 Tap on Access points names (APN) option.
Delete the current APN and enter the correct APN of your network carrier.
Method 7: Boot Pixel In Safe Mode
If all these things are not helping and you are still in trouble with the sim card network error, Try booting your phone into safe mode. Going into safe mode will block all third-party apps automatically. Follow these steps to boot your phone into safe mode.
Press and hold the power button until the power-off prompt appears.

Hold down the Power off button until the prompt to restart in safe mode appears. Tap OK.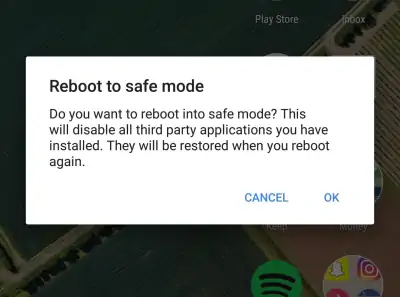 "Safe mode" will appear in the bottom left corner of your screen after your phone restarts.

Try re-establishing a network connection or using your SIM card after entering Safe Mode.
If everything functions as it should, one of your apps was probably the cause of the issue, so you'll need to identify it. You can rely on your search by removing apps one at a time and checking to see if the problem persists after each removal.
Reconnect to your carrier's network after resetting your network settings. Contact your carrier for more help if you're still having trouble connecting or staying connected.
Method 8: Contact Customer Support
If all these steps did not solve your problem, you can try contacting customer support for the Pixel phones. The Pixel support phone number is available here.
1-800-419-0157
Explain your problems to them. They will brief you on any extra solutions or pick up your phone and drop it off to you after the service.
Conclusion
Having no network means being disconnected from all your friends and family living far away from you. You can fix your Pixel phone's sim card error by following these steps. However, you can try extra steps while contacting customer support. Hoping that this article was a help.