In October 2022, Google released the Pixel 7 series globally after receiving approval from the Federal Communications Commission (FCC). As part of the introduction, the executives mentioned many things about the phone and how it would improve previous consumer issues. There needed to be more than the annual Google event to unveil the Pixel 7 series. Pixel Smartwatches were also announced.
Compared to the previous model, Google Pixel 7 is slight difference. Also, remember to pay attention to the changes made to the Camera, Performance, and Screen. The initial price of the phone is quite reasonable. And that encouraged users to buy the phone. But now Pixel 7 series users are encountering USB file transfer issues. In this case, we would like to have a few fixes.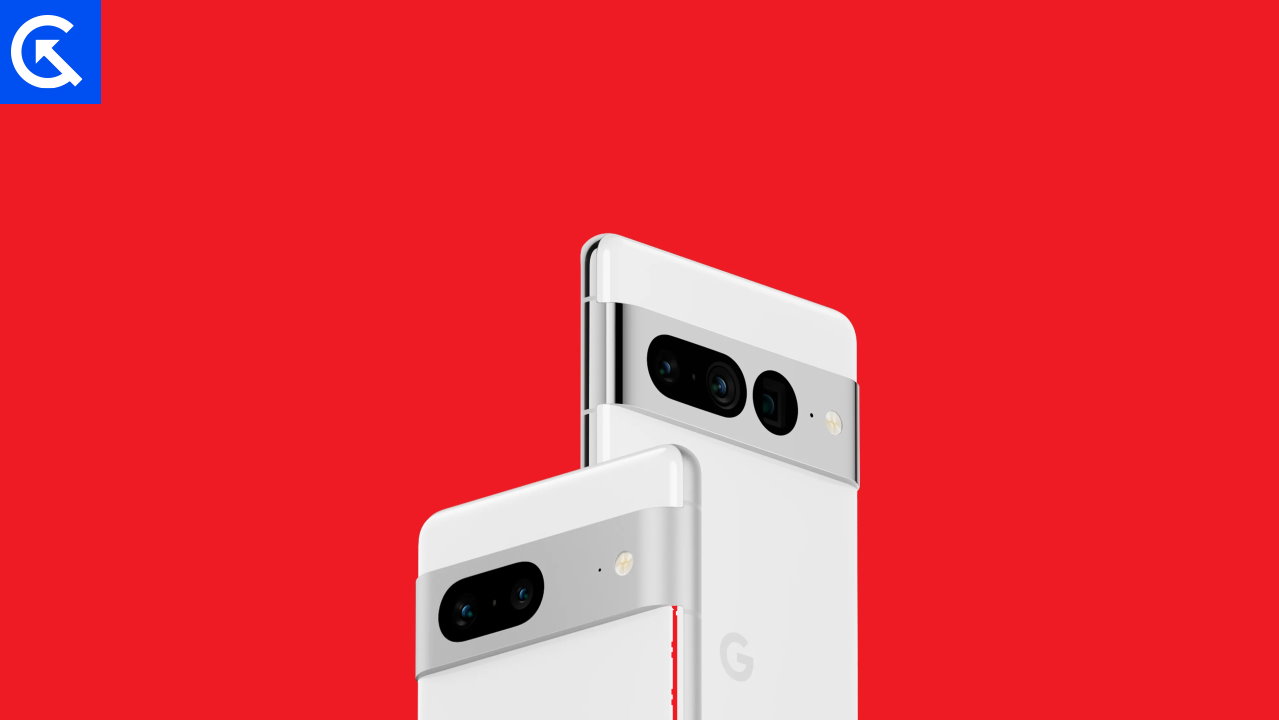 Fix: Pixel 7 and 7 Pro USB File Transfer Not Working Issue
As for technical specifications concerning USB ports, the Pixel 7 series has USB-C type support with USB 2.0 and power adapters. Regarding specifications, the Pixel 7 Series has no issues since USB 2.0 enables fast performance and high bandwidth data transfer. Additionally, USB 2.0 has more advanced plug-and-play integration. This will allow users to transfer files over a smaller number of protocols.
Despite such USB connectivity, the Pixel 7 and 7 Pro are experiencing a disappointing level of performance. If a user attempts to transfer data from his Pixel Phone to a PC over a USB cable, the files do not begin to be share. However, Google already acknowledged that issue and provided a few troubleshooting fixes. But as a newbie, that technical troubleshooting is less understandable.
Our research also led us to figure out the only reason for this concern. But like the developer, we are still looking for an exact cause. Later, we thought a lot and found a few common mistakes a user makes that can result in such a USB error. The following guide will guide you on how to fix Pixel 7 series USB not working.
Try using another USB cable.
Each user knows that trying another cable is the best course of action. When such a high-priced phone does anything like that, the user does not consider any other option. He only thinks that the problem might be on the developer's end. However, it has been observe that most issues arise from end users. There will be complaints from all Pixel 7 series users if there is a problem of this kind. You should try using another USB cable.
Clean up your CPU's USB ports.
Similar to the previous fix, a potential cause came to mind: the CPU USB port. There is a possibility that the CPU USB port is filled with something that obstructs the phone's cable from altogether reaching the CPU USB. Be sure to clean the USB port carefully if any such thing is found. In this way, you can ensure that the problem is not caused by you.
Enable the file transfer option.
If you connect your Pixel 7 series to your PC, it might be possible. As soon as it is connected, switch it to charging only. In such a case, you can't see the data stored on your phone or that device's name in the My PC section. So, in such cases, you need to enable the file transfer option. To do that, just re-plug your phone from your computer. After doing that, you will see a pop-up on your phone. From there, select the option for "File Sharing." Now you can share files between your Pixel 7 and your PC.
Select the Correct USB Configuration
Every Android phone has a dedicated USB configuration set up by default correctly. However, these configurations may have been disrupted this time. For these reasons, they are not working well and showing a file transfer not working issue. As a result, the only solution is to configure those USB configurations and then choose the correct one based on those settings. To select the most suitable, follow the steps given below.
Open the Settings menu on your phone.
Scroll down to About Phone.
From there, tap the Build Number option 7 times.
Consequently, a new section called the developer option has been added to the settings menu.
Now go inside the developer option and select the default USB configuration.
You can then select the file transfer option from there.
That's it; you are done.
Update your PC drivers.
After doing the different fixes provided, some users still need to resolve the issue. But if there are still a few users, it might be possible that your computer needs updated drivers. Please note that if a phone does not share files with a PC, it does not mean that the issue is only with the phone. It will only work well if your PC has updated drivers, including the USB driver. In that case, you need to update it and try to fix the problem. To update drivers on your PC, follow the steps below.
Note: Before updating the drive, we assume you have tried to fix the issue by restarting the PC.
On your PC, go to the device manager.
Then select the option for other devices.
Double-click on it to expand, and click on the driver's option.
Under drivers, click on Update drivers.
Then follow the on-screen instructions to download and install the latest driver version.
That's it; you have updated drivers.
Update your phone software.
Android phones work entirely according to the software they have installed. And if that software becomes outdated somewhere, the phone will stop working. However, it only does that with some things but in phases. It first stopped working with a few apps, then it continued to have issues with charging. The software version of your Pixel 7 or 7 Pro is outdated. Your phone software must be updated to the latest version in that case. To do that, follow the steps below.
Open the Settings menu.
Scroll down to the about phone section.
From there, tap on the Software Update option.
Now tap on check for updates and wait for it to fetch the latest update for your phone.
After that, download and install the new update.
In a moment, the phone will automatically finish the entire process and reboot at last.
You've updated your Pixel 7 or 7 pro's software.
To summarize the analysis, USB file sharing not working on Pixel 7 or 7 Pro is not a bug but a user-end concern. If this was a bug, then all Pixel 7 series users should have been able to complain about it. As per our understanding, this is merely a user error. It is for this reason that we have acknowledged all possible mistakes. So I'm hoping you have fixed that issue with your Pixel phone. Even after that explanation, if the problem persists, you should take your phone to an Authorize Service Centre. Or Users can ask queries concerning the above fixes in the comment section below.