In the rapidly evolving gaming world, online games take a major role in the gaming industry and become more popular around the globe. But one of the most-revered secrets about using iMessage is the ability to play interesting and exclusive mobile games right inside a conversation thread. Playing online games on iMessage is the most interesting feature of the iPhone in today's modern generation.
However, similar to other well played games that are accessible online, there is one most popular game Gomoku which has been available since the feature was launched on the iPhone. Gomoku is the popular and well-known game that is also known as Five in a Row. But, most players don't know how to play Gomoku on iMessage. If you are one of them, don't fret, just follow our mentioned steps carefully and you will be good to go.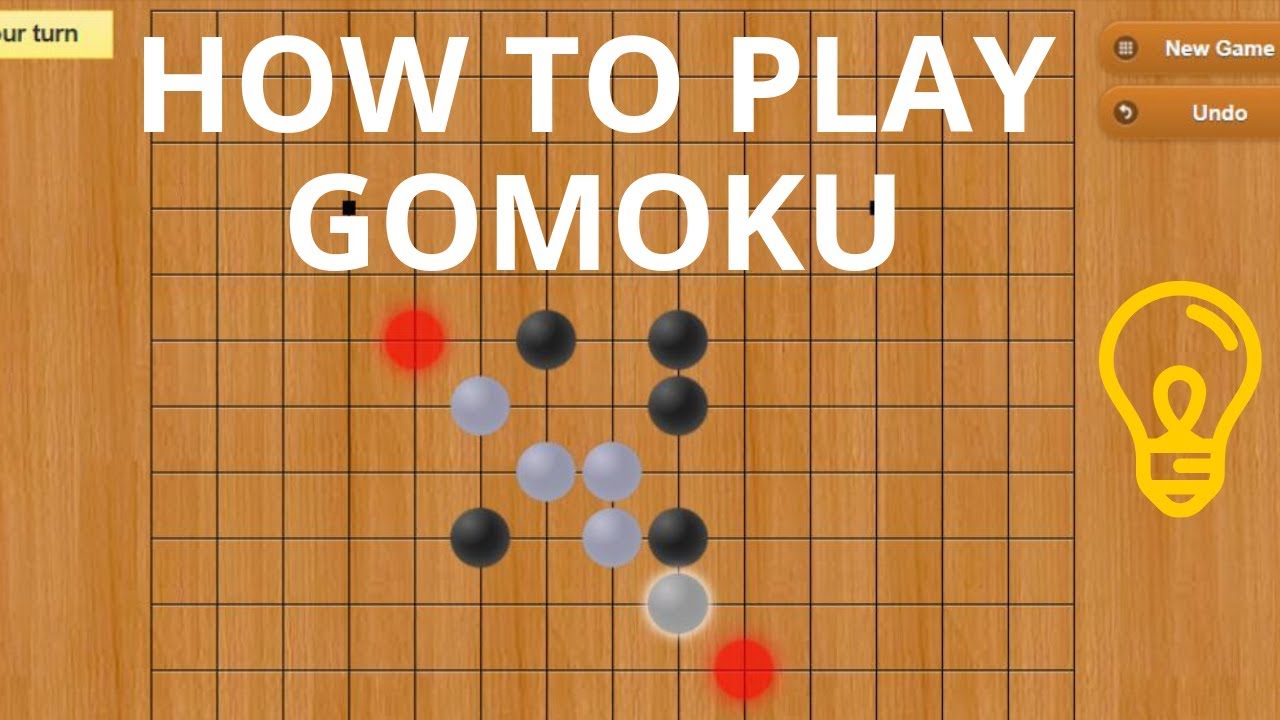 What is Gomoku on iMessage?
Gomoku is one of the most popular and strategic games available on the App Store where users can easily install and access them without much hassle while most players play the game in their free time. You can also install the game directly over iMessage where there is an in-built App Store available. However, did you know an interesting fact that you don't even need to get a board and pieces if you own an iPhone device. You can easily play it on your iPhone by using the iMessage app with your friends or individuals.
Additionally, iMessage adds a pinch of interest to the Gomoku game, where users can feel a vibe while playing the game on their device. Well, you don't have to wait a long time to complete the whole game at once when playing the games over iMessage on your iPhone, which is one of the highlights features. You can play it for as long as you want, at your own pace. The game can be easily started by one of you, and you can both participate while playing. Plus, you don't have to wait for the other player to turn their chance.
Moreover, players are also able to send their message to the other person playing without much hassle. However, if you're a Gomoku player, you are also able to text your friend in between the game which is an interesting feature. So, now let's move on to know how to play Gomoku on iMessage with your friends on an iPhone device.
How to Play Gomoku on iMessage
Learning how to play Gomoku on iMessage is pretty simple and much easier with the help of below mentioned steps. But before moving on, you will need to have a. iPhone or iPad, and even a Mac works, and second you need the iMessage app which is generally a message app available on the home screen of your iPhone. Now, follow the below mentioned steps to learn how to play Gomoku on iMessage.
Open the iMessage app on your iPhone and tap the App Store icon at the bottom.
Next, tap the blue App Store icon again at the bottom of the screen.
Tap the search icon and type GamePigeon in the search bar. (The GamePigeon is an app, which offers various games such as 8 ball pool, Gomoku and others for iMessage).
Once GamePigeon is available on the screen, tap the Get button to install it on iMessage.
Now go back to the iMessage and tap the App Store icon again on the screen.
Launch the GamePigeon by clicking the respective icon.
Select Gomoku from the list of different games showing up on your phone screen.
Now, the Gomoku game will load up on your conversation on iMessage, and tap the send icon to invite your friend whom you want to play with.
Once you have sent an invite to your friend or individuals, your friend gets the first chance to play Gomoku with you. You can play your chance on a Gomoku game as soon as your partner takes his turn, and you get the message immediately and you will be able to play.
What Other Games Are Available on iMessage?
Gomoku is not the only game available on iMessage for you to play, you can also play other games which are available on iMessage, and you can easily download and install them. However, GamePigeon is not the only game library available on the App Store on iMessage. There are number of games and popular application available on the App Store for iMessage, including:
Play Chess for iMessage
8 Ball Pool
Mr. Putt
Pictoword
Words for iMessage
Therefore, these were some of the popular games available on the App Store for iMessage, you can easily access them all without any interruptions. Although, each of these games offers a unique interface and more fun and enjoyment for you and your partners.
Gomoku Rules on iMessage
Gomoku on iMessage app consists of a 12×12 board and a set of white and black pieces. When you start to play with your partner or friend, then the player who will be starting the game, your opponent get the black piece and you will bet the white color piece. However, both players get alternate chances to play their turn on Gomoku, starting with the opponents you are playing with. Also, you will have to place five of your pieces on the Gomoku.
Afterwards, the opponents start the game, you will get a chance to place your piece on the board. To start your turn, you need to place your piece on any intersection point on the board, and then tap the send button on the screen. Remember that you can easily change the position of your piece any number of times before sending it to the opponent when you are playing with it. Also, once you have sent it to the opponents, you aren't able to change the piece on the board according to the rules.
Although, the rule for winning the Gomoku game is pretty simple as most players are unable to win while playing with their opponents. The first player to get all the pieces on the board, either horizontally, vertically, or diagonally wins the game. Therefore, the game involves more than just arranging the pieces on board, also it will let you keep your other player or opponents from creating the winning pattern.
Final Words
Gomoku is one of the most popular and well-known games as compared to other games available on the internet. This game is more entertaining and you can easily play with your friends or individuals when you are getting bored. Well, Gomoku may be challenging when you start to play, however it becomes more enjoyable when you continue to play for a long time. So, that's how you can play Gomoku on iMessage on your iPhone. We hope you have found this article helpful. Thanks for reading till the end!