VR gaming in the past came with a plethora of wired connections, with seamless connectivity being the primary concern. But with the advancements in technology, now with the Oculus devices, VR gaming has moved to a different level. Now people can use the Quest 2 device to game wirelessly as well.
This increased functionality has made people question the support of different gaming platforms for Oculus 2. One of the most sought-after experiences is to play Steam games on an Oculus Quest 2. If you are one of these users, this article will help you. Here, we have discussed how one can play Steam games on the Oculus Quest 2. So without any further ado, let's get into it.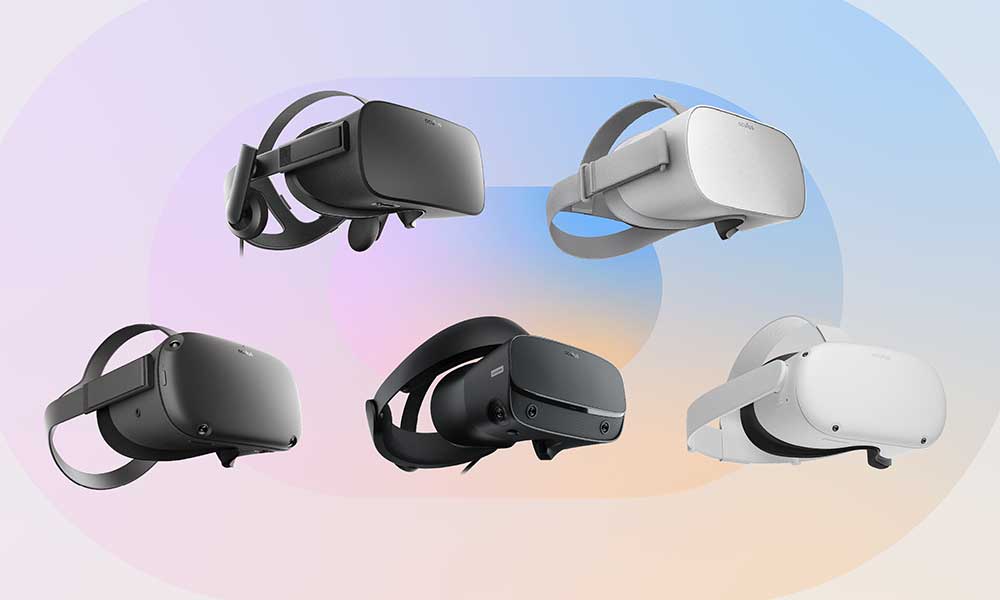 How to Play Steam Games on an ​​Oculus Quest 2?
There are certain hardware requirements to play Steam games on an Oculus Quest 2. These hardware specifications are the minimum required to ensure a smooth gaming experience. If your system does not match up to the specifications, you don't need to read further. Firstly, update your system and come back to the entire process.
System Requirements:
CPU: Intel i5-4590 or AMD Ryzen 5 1500X
NVIDIA GPU: GTX 1070 and above, GTX 1650 Super works, as well
Alternatively, an AMD GPU: AMD 400 Series or better
8 GB of RAM
Windows 10 or Windows 11
Playing Steam Games with the Oculus Quest 2:
First, you must download the Quest 2 desktop software on your system. It is free software available for download on any PC platform.
After that, install the Steam client on your PC as well.
Let's look at wired and wireless connections for setting up Steam games with the Oculus Quest 2.
Wired connection:
A USB-C cable links the headset to your PC for a wired connection.
Launch the Quest 2 Desktop application.
Connect the two devices via the USB-C cable.
Go to the Quest 2 app and select Devices.
Click on Add Headset.
Find your Quest 2.
Initiate and complete the setup process through on-screen instructions.
Select the Link (cable) to continue with the process.
Open the Steam application and click on Steam VR.
Play any Steam VR game of your choice now. It will work flawlessly.
Now let's move to a wired connection between the Oculus 2 and your PC.
Wired Connection:
The Quest 2 works wirelessly with the PC via the Oculus Air Link application. But you need to have a stable WiFi signal to ensure the Link is not disrupted by any means. However, the headset works seamlessly with the PC if there is a consistent connection.
Launch the Quest 2 application.
Go to Settings.
Select Beta.
Turn on the toggle for Air Link.
Put on your headset.
Press the Oculus button to bring up the home menu.
Select Oculus Air Link.
Search for your system and select Launch.
Now you need to launch the Steam application via your Quest 2 device.
Go back to the main menu.
Select the Desktop button at the bottom.
Find Steam and then access your Steam VR games to start playing.
When the Quest 1 launched, it only supported a wired connection. But with the Launch of Oculus 2, we also saw the Launch of Air Link. Air Link facilitates wireless connectivity between your PC and the Oculus device.
Air Link was later pushed out to Quest 1 devices, but they don't work as well as the second-generation Quest device.
One point to note here is that after a specific Windows 11 update, Quest 2's Air Link feature started showing some bugs on the system. As a result, the flawless experience of the users is somewhat interrupted. Nothing much can be done until Windows pushes out an update to fix this.
There is a possibility that Windows might have addressed the issue already on their latest Windows 11 build. So if you are on an older version of Windows 11 and are struggling with Air Link, we suggest you first update the Windows 11 firmware to the latest version. It should work well after that.
What is Virtual Desktop?
Try the Virtual Desktop option if Air Link is not working well with your PC and Quest 2 device. It is an application that places your PC display on your headset and predates Air Link. It works wirelessly as well. So this is a great alternative for people whose Quest 2 is not working well with their PC.
However, you don't need to consider using Virtual Desktop only because you see a lag or jitter while using the Quest 2 wirelessly. Lag generally occurs due to an inconsistent WiFi connection. So before trying out the Virtual Desktop, check your connection and ensure it is stable. If you are certain there is nothing wrong with the connection, you can definitely try the Virtual Desktop. Let's take a look at the steps to do that as well.
Download the Virtual Desktop application on your PC.
But the Quest 2 app version is on your headset.
Install both apps on your system.
Launch the Steam client on your PC.
On your Quest 2, open the Virtual Desktop and select Connect.
Now, start playing your VR games.
You can tweak the settings of the Virtual Desktop to further fine-tune your experience.
Games to try:
There are several VR games to try on Steam. But we strongly recommend the following top 3 games as they feel completely different while playing with a headset. The immersive VR experience takes these games' gaming experience to another level.
SuperHot VR:
There was an original SuperHot game that gained great popularity among gamers. However, the VR version of the game takes things a bit further.
In the game, you play the role of a rime-controlling hitman who fights through a hoard of enemy agents. The original game had some special effects to enhance the gaming experience, but with the VR headset, you can even see flying bullets coming towards you in slow motion. This makes the VR version of this action game even better than the original one.
Beat Saber:
Beat Saber is a VR game that lets you hit incoming blocks with your VR controller. It is quite similar to what we get with the game named Rythm.
You get to choose between single and multiplayer modes as well. So if you are up to enjoying a great VR gaming experience with your friends, Beat Saber would be the ideal choice.
Half-Life (Alyx):
Half-Life's attention to detail, storyline and interactions did not seem much to run home about initially. But with time, it was only evident that the game was heavily underestimated. Only a few games can give a better VR gaming experience in the market than this title.
So this is all about how to play Steam games on an ​​Oculus Quest 2. If you have any questions or queries about this guide, comment below, and we will reply. Don't forget to let us know which fix did the trick for you. Also, check out our other articles on iPhone tips and tricks, Android tips and tricks, PC tips and tricks, and much more for more helpful information.