2022's Poco M4 series devices are one of the mid-budget segment Android smartphones in the market that comes with decent specifications and features. Out of the box, the 90Hz refresh rate & 5000mAh battery are one of the major attractions. Even though MTK Helio G96 and Dimensity 700 SoCs are power efficient in the budget, it seems that Poco M4 and M4 Pro 5G Overheating issue has become trending. During charging or multitasking, they get warm quickly.
Now, if you're also one of the victims of such an issue, you can follow this troubleshooting guide to fix it. Somehow both the Poco M4 and M4 Pro 5G devices are getting heated enough to hold on the hands or use properly. It's worth mentioning that both models are running on Android 12 on top of MIUI 13, so the software optimization and the energy efficiency should work fine. While dedicated cooling features are always missing on budget devices.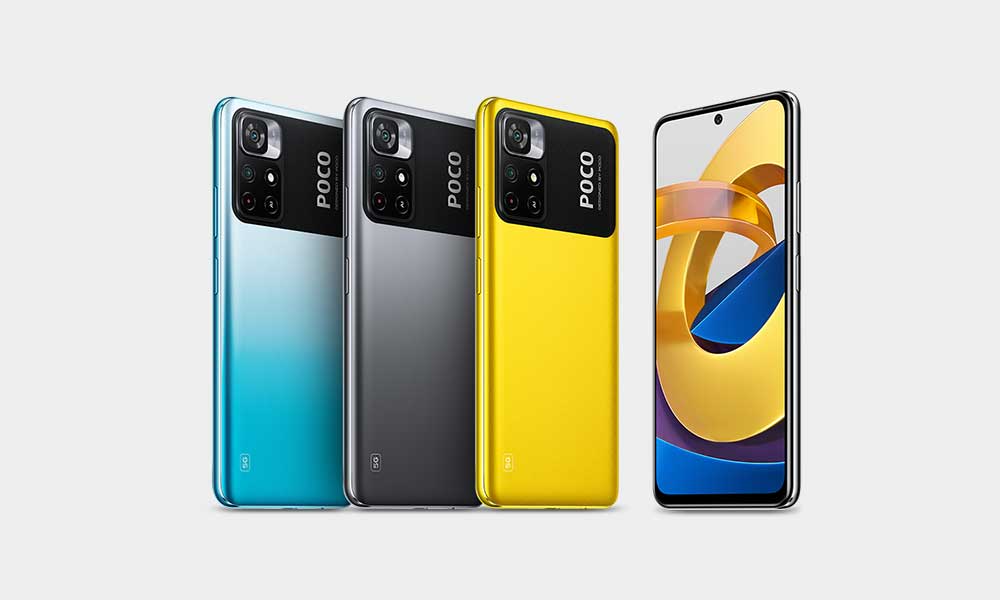 Fix: Poco M4 and M4 Pro 5G Overheating Issue | Gets Warm Quickly
Due to third-party software conflicts and hardware compatibility, device overheating issues might appear on smartphones regardless of your segment. Sometimes, the exposure to direct sunlight, charging overnight, streaming multimedia or playing games online, etc may trigger battery draining or overheating. Online video calls, uploading or downloading content, heavy tasks running in the background, etc., are also there.
Such reasons will eventually trigger the battery draining issue and unexpected device behavior like app crashes, slow performance, slow booting, longer loading time of apps or games, lags, stutters, frame drops, poor network or internet signal, etc. As mentioned, the background running apps or services, specifically with the location access or Bluetooth, might cause a huge battery draining & overheating. Luckily, there are a couple of solutions too.
1. Perform a Force Reboot
The first thing you should always do is simply force restart your handset so the system glitch or cache data can be refreshed properly. Force reboot is slightly different than the normal reboot, which might come in handy in fixing temporary issues or bugs in some cases. To do so:
Press and hold the Power + Volume Down buttons at the same time.
Then hold the Power button (release the Volume Down) for 10-15 seconds until the phone vibrates and restarts.
It'll forcefully restart the device to refresh the system.
2. Check for Software Updates
In some cases, checking out the latest software update on your device and installing the same can fix multiple issues whatsoever. A new software update always comes with plenty of optimizations and new features that might come in handy. To do that:
Just make sure your device battery has a 40% charge minimum.
Go to the Settings menu > Tap on About Phone.
Tap on MIUI Version > If a system update is available, tap on Download and Install.
If your system is up to date, you'll see the system is up to date message.
<3. Switch Display Refresh Rate
It's also worth recommending switching the display refresh rate on the device to check if the device overheating issue is still bothering you or not. Sometimes a higher refresh rate will cause battery draining and overheating issues which are quite common. As most users don't use such a feature or can't understand the difference in several scenarios, it's better to turn off the refresh rate or switch it to the basic 60Hz.
Open the Settings menu > Tap on Display settings.
Go to Refresh Rate > Switch the Refresh Rate from 90 Hz to 60 Hz.
If prompted, confirm changes, and reboot the device.
4. Enable Dark Mode
You should also try enabling the dark mode (night mode) on your device system by following the steps below, allowing the device display panel to reduce battery draining and overheating. Though AMOLED display devices offer better results in dark mode, you should also use the dark mode on an LCD panel. To do so:
Go to Settings > Tap on Display.
Now, tap on the Dark Mode toggle to Enable it. [You can also find Dark Mode on the quick shortcut panel to turn it on/off]
5. Enable Power Saving Mode
This is another major thing you should follow because turning on the power saving or battery saving mode will help you greatly reduce the battery draining issue. Eventually, your device's battery juice will generally be kept for the last 20% so that it won't get turned off during your work or journey. Though Battery Saver mode can stop getting notifications, location access, Bluetooth or Wi-Fi, incoming calls, etc., this should come in handy.
Head over to Settings > Tap on Battery & Performance.
Tap on Battery Saver and turn it on > You can also Turn On the Ultra Battery Saver mode which will limit device performance and prevent background running tasks that aren't necessary.
6. Force Stop Apps
Make sure to close all running applications on your device that are consuming system resources in the background without your knowledge. In some cases, force-stopping the apps or services might prevent overheating issues up to some extent unless there is an issue with the system or battery itself.
Open the Settings menu > Tap on Apps & Notification.
Tap on More settings (three-dots icon) at the top right side.
Choose Show system apps > Find out which third-party app consumes too many resources.
Tap on Force Stop and confirm it.
Do the same thing for other rogue apps too.
7. Don't Overcharge the Battery
It's always recommended not to overcharge the battery overnight because once it is fully charged somewhere middle of midnight, it'll start overcharging the battery, which will only decrease the battery's lifespan and nothing else. These days, most OEMs offer an automatic discharge feature once the device is fully charged or slow down the charging speed once it's crossed 70%-80% and finishes full charging in the morning.
Still, that shouldn't be required for everyone. If you have enough time before going to the bed at night, then make sure to charge your device sufficiently and remove the charger. You can also put some charge in the morning during bath and breakfast.
8. Don't Keep the Device under Direct Sunlight
Ensure not to keep your Poco M4 and M4 Pro 5G directly under the sunlight for a long time because your handset may get overheated quite faster and reduce the battery lifespan. If in case, your device becomes overheated due to the sunlight, make sure to keep it for a couple of minutes to cool down to a normal temperature.
9. Install Pending App Updates
You should also try checking and installing all the pending app updates on your device because outdated app versions might trigger multiple issues with the device's performance or overheating. To do so:
Open the Google Play Store app > Tap on the hamburger menu icon from the top-right corner.
Now, check for the available app updates on your handset.
Just tap on Update All to install all app updates automatically.
As the process may take some time depending on the internet speed and device storage, just wait for it.
Once done, reboot your handset to check for the overheating issue.
10. Try Disabling Unused Apps or Services
Make sure to manually disable the unused apps or services if you haven't used them for the last couple of months. That means even if you've installed some apps or they come preinstalled, you don't find them useful enough to use. In that scenario, just disable those apps.
Press and hold the specific app icon to see a pop-up menu.
Tap on App Info > Select Disable. [If in case, you don't want to uninstall]
It might help you to resolve the Poco M4 and M4 Pro 5G Overheating issue.
If you want to open or use any app that has been disabled, tap on the app icon again to activate it.
11. Boot in Safe Mode
You can try booting your device in Safe Mode by following the steps below to ensure other third-party apps aren't running in Safe Mode. So that you can cross-check what's troubling you. Once you find out the reason, you can try fixing it accordingly.
Switch Off the Poco M4 series handset.
Press and hold the Power button > Tap and hold Power Off.
Now, tap on OK to reboot into Safe Mode.
12. Reset your Device
Warning: A factory reset on the device will fix multiple issues or conflicts with the system. But the factory reset method will delete everything from your handset except for the microSD data. So, you can take a backup of the data before following the steps below.
Factory Reset:
Open the Settings menu > Tap on About Phone.
Tap on Factory Reset > Tap on Erase all data (factory reset).
Tap on Factory Reset once again to confirm.
Your device will restart automatically after performing the factory reset.
Hard Reset:
Switch Off your phone > Press and hold the Volume Up + Power buttons simultaneously for a few seconds until the boot logo appears.
Now, tap on the Wipe data/Factory reset option from the stock recovery menu.
Tap on the Wipe data/Factory reset option again to confirm it by navigating via Volume keys and selecting via Power key.
Wait for the process to be done > Use the physical keys to select 'Reboot system now'.
It may take some time to boot into the system again > Go through the initial setup process.
You're done. It should fix the Poco M4 and M4 Pro 5G Overheating issue completely.
That's it, guys. We assume this guide was helpful to you. For further queries, you can comment below.