Picturize yourself with your iPhone 13, 13 Pro, or 13 Pro Max, ready to capture beautiful portraits but the Portrait Mode isn't working. A frustrating sight right?
Anyway, portrait mode allows users to take photos with a DSLR-like effect. It is undoubtedly the best feature for all smartphones. However, glitches happen, even to the best of devices. Recently some iPhone 13, 13 Pro, and 13 Pro Max users have complained about some glitch with their device. According to the users, while their phones' camera is working fine, it doesn't work well in the Portrait Mode. Frustrating, right? You're not alone.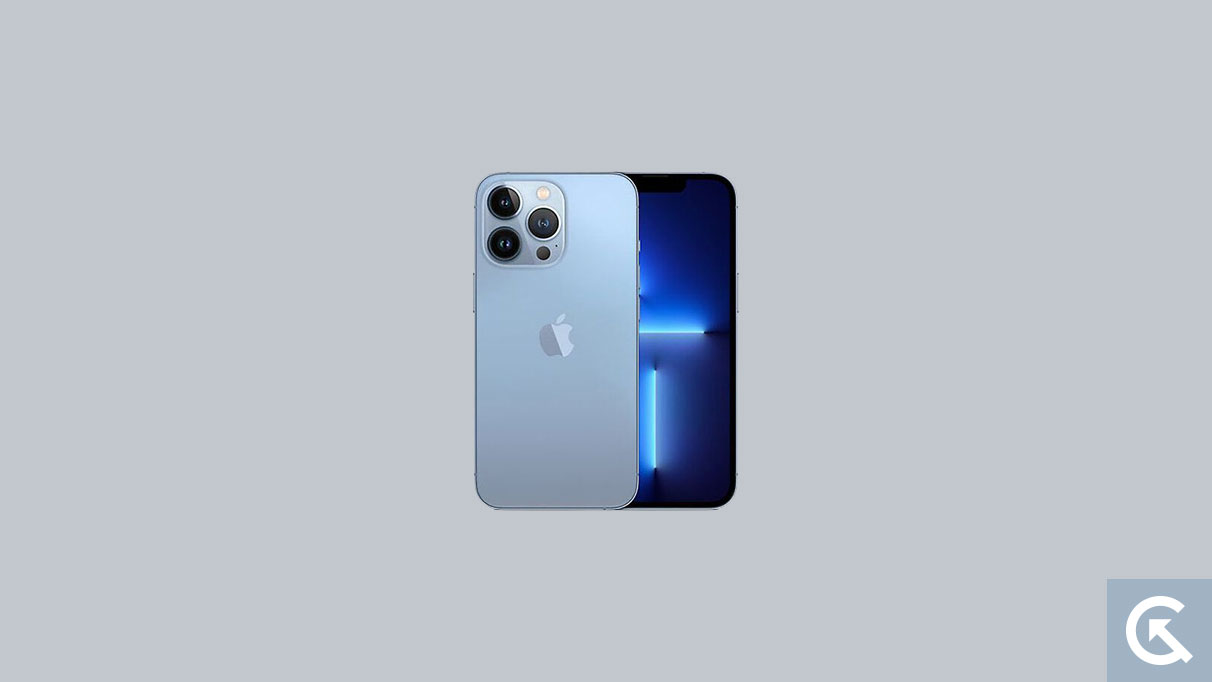 FIXING: Portrait Mode Not Working on iPhone 13, 13 Pro, and 13 Pro Max
Fixing the Portrait Mode Not Working on iPhone 13, 13 Pro, and 13 Pro Max is easy and we have got some solutions for you. Say goodbye to the frustration and say hello to picture-perfect portraits once again. Let's jump into the guide and wave goodbye to those photography woes!
Fix 1: Set Appropriate Aperture Value
Achieving those stunning portrait shots on your iPhone 13 series is all about the right settings. Here's how you can adjust the aperture value and get your Portrait Mode back on track:
Firstly, open your Camera app on the iPhone.
Switch to Portrait Mode (You will find the option right above the icons near Camera).
Now at the top of the screen, you'll spot an upward arrow-like icon, tap on it to reveal camera settings at the bottom.
Now among the options at the bottom right, select the 'f' symbol. A slider will appear – this is your aperture control. To get things right, move the slider so that your aperture value falls between 1.6 and 2.8.
Once you've set the aperture within the recommended range, you're good to go. You'll notice the difference in your portrait shots immediately.
FIX 2: Force Restart your iPhone
When some features of your iPhone start misbehaving, sometimes a gentle nudge is all they need. Give your device a force restart and things will start falling into place. To force restarting your iPhone, follow the steps given below:
Firstly press the Volume up button once and then let go. Following that, press the Volume down button and then release it.
Now, press and hold the Power button on your iPhone until the iconic Apple logo graces your screen.
As your iPhone restarts, take a moment to see if the portrait mode issue has taken a step back as well.
FIX 3: Reset All Settings
When all else fails, a Reset All Setting might just be what your iPhone needs. Resetting all settings can often untangle those stubborn snags that disrupt Portrait Mode. To do so, follow the steps given below:
Begin by launching the Settings app by tapping its icon on the home screen.
Now in the Settings app, scroll down and find the General option. Tap it to proceed.
On the General page, keep scrolling until you reach the very bottom. Look for Transfer or Reset and tap on it. A menu will appear, amongst those located, and tap on Reset and Reset All Settings. Confirm your decision in the pop-up window that follows.
If prompted, enter your device passcode for verification. Once the passcode is verified, tap once more on "Reset All Settings" to confirm
Now, watch as your iPhone starts the process of resetting all settings. It may take some time. Once done, start using the Portrait Mode without any glitches again.
FIX 4: Enable Portrait Zoom Preserve Settings on your iPhone
By enabling the Portrait Zoom Preserve Settings on your iPhone you can get Portrait Mode in sync. Here's how you can proceed with the same:
Start by opening the Settings page on your iPhone.
Now scroll down the Settings menu until locate the Camera option and tap on it.
Now, on the Camera page, locate the Preserve Settings option and tap on it.
Please Note: Make sure the Grid option is turned off. If not, Toggle it to the off position.
Now toggle the switch for Portrait Zoom to enable it.
FIX 5: Capture in Bright Light using Portrait Mode
Although we may overlook it sometimes, it's not about what you're capturing, but where you're capturing it. Portrait Mode works best in Bright light and here's a simple suggestion that could make all the difference.
Find the perfect spot, one where bright light is abundant.
Once your subject is in the spotlight, launch the Camera app.
Switch to Portrait Mode and frame your shot. You are now ready to capture.
Indeed, some older models might not handle low-light situations as gracefully as the newer ones. But sometimes the issue may appear with the iPhone 13 series as well.
FIX 6: Clean your iPhone's Camera Lens
You'd be surprised how something as simple as cleaning your camera lens can make all the difference. If your portraits seem a bit lackluster, it might be time for a quick cleanup.
Here's all that you need to do:
Find a clean cloth. Make sure it is soft and gentle. Microfiber works best for cleaning lenses and glass surfaces.
Carefully turn your iPhone around to access the rear camera lens. Now wipe away any dirt, smudges, or fingerprints that might be lurking on the lens.
Keep cleaning your camera's lens now and then.
FIX 7: Capture from a Certain Distance
Sometimes capturing from a slight distance may help. The ideal distance between you and your subject may be interrupting your experience. Here's all that you need to do:
Launch your Camera app and switch to Portrait Mode.
Now, pay attention to the helpful guidance from your iPhone. You might notice a handy message telling you to move closer or step back from the subject.
Take a moment to heed this advice. Adjust your position according to the prompt, move a little closer, or create some distance.
With this new distance in mind, frame your shot and capture that stunning portrait.
Portrait Mode is like a photography dance and finding that perfect distance is the rhythm that sets everything in motion.
Wrapping up…
These were some of the quick and tested workarounds for the Portrait Mode Not Working on iPhone 13, 13 Pro, and 13 Pro Max issue. We hope one or another of them will help you.