A couple of days back, Apple launched the latest iOS 14 for its iPhone, iPadOS 14 for its tablets, and the watchOS 7 for the Apple Watch. If we talk about iOS 14, there are quite a few nifty features that your iPhone will be getting this time around getting. These include the new App Library, Home screen widgets, Picture in Picture Mode, Translation, Car Keys and Car Play, Privacy improvements, and a ton of others changes. While these features are among the most talked about, there's another important functionality that isn't getting the attention that it is deserving of. We are talking about the Power Reserve Mode iOS 14.
Although the feature was there in an earlier version of iOS as well, it has only now come to the fore. The reason is, at that point in time, its usage was largely restricted to a couple of functions which wasn't that much utilized that much. But in the latest update, Apple has hit the right chord with this feature and we should see much more utilization of it. With that said, let us check out what exactly is the Power Reserve Mode in iOS 14, its usage and how does it work on your device. So without further ado, let's begin.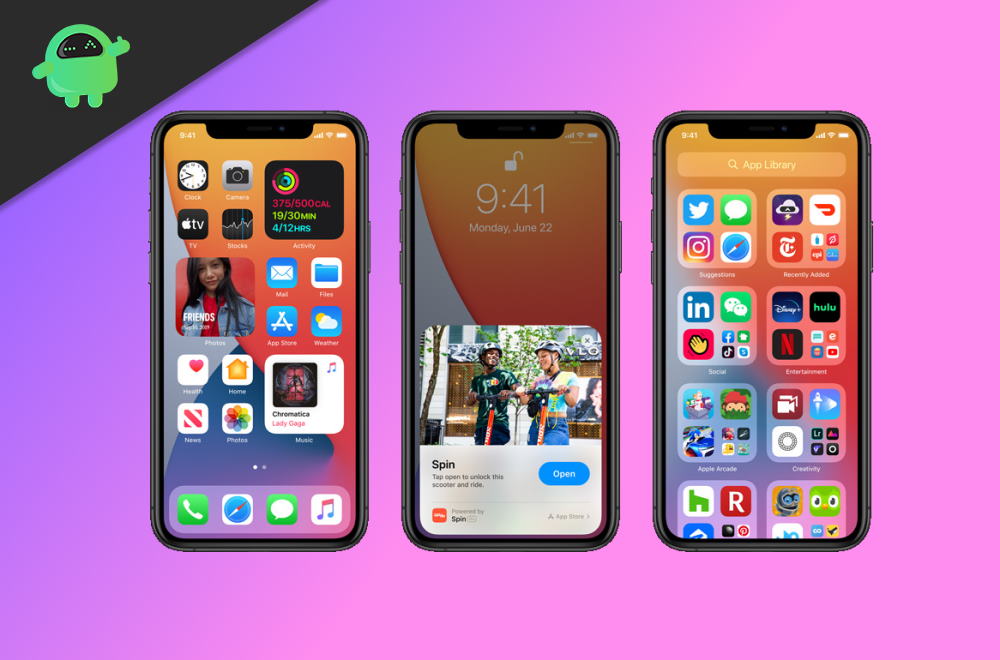 What is Power Reserve Mode in iOS 14?
The Power Reserve Mode in iOS 14 lets you carry out some of the important functions on your iPhone even after it has turned off. If that sounds you impressive, then there's more to add on to it. This mode lasts up to a total of 5 hours, starting from the time your battery juice has drained out. So being able to carry out some crucial device functions even after five hours of complete battery drain speaks volumes in itself. Let's understand its usability with a real-life example.
Usage of this feature
In general, a person usually has a smartphone, wallet, car keys, and ID cards in their packets. But if you ask Apple, well there is no need for carrying all these products physically, when it could easily be done virtually. To begin with, it has already replaced the physical wallet with its own Apple Pay.
Although it isn't that popular in countries like India, the outside world has quickly adapted to it. Then if we talk about the ID cards, Apple has already tied up with many universities, and colleges allowing students to simply scan the tags and mark their attendance. The last remaining piece on this puzzle was the car keys. With the iOS 14 Car Play feature, it has effectively dealt with that as well.
But here's the thing. Although replacing these items in their physical form with the virtual ones stored on your device scores on the ease of usability, there are quite a few strings attached. The biggest concern with this is what happens when your device suddenly turns off. Let alone make a call, you cannot even unlock your car or make a purchase.
All these reasons persuaded many users to stay away from the virtual world. Up until now. With the Power Reserve Mode feature of iOS14, you get up to five extra hours of the window to carry out any of the aforementioned tasks. So the importance of this feature is now in front of you. The next obvious question that arises is how could you carry out these tasks with your device being in a switched off state? Let's check it out.
How Does Power Reserve Mode Function?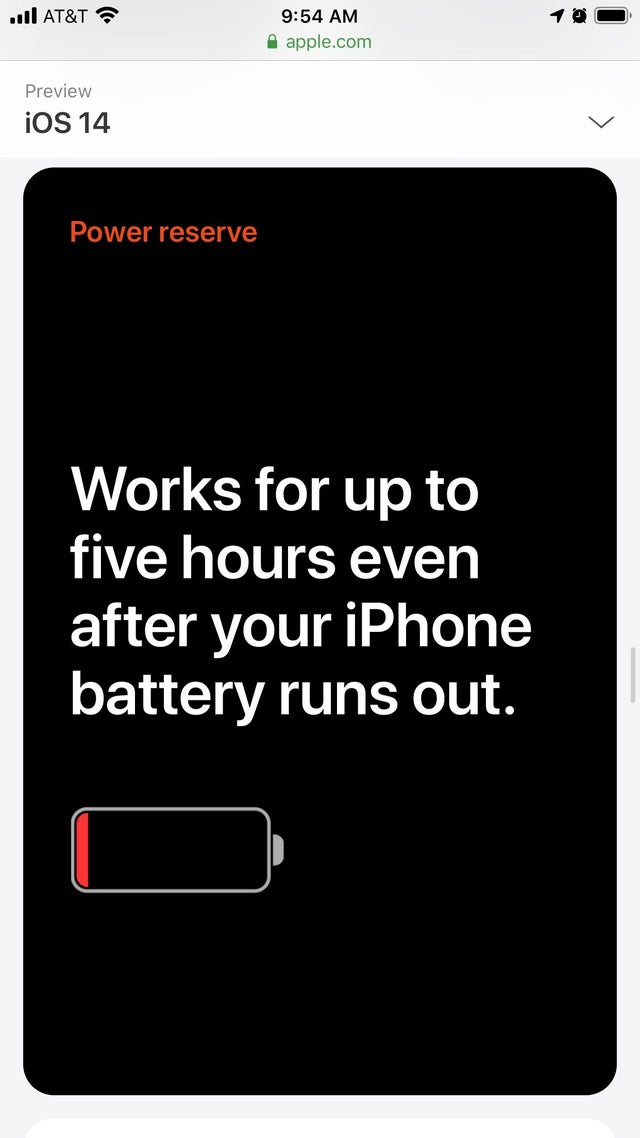 Along with the Near Field Communication, the Power Reserve Mode in iOS 14 uses the Express Card feature. For the unawares, the Express Card allows you to use your cards in Apple Wallet, but without authenticating it via Face ID or Touch ID. Since only the NFC is required without the need for the Authentication, you could simply tap on the back of the device and proceed with the payment. Along the same lines, tapping your iPhone to your car should unlock the latter with ease.
Availability
So which all Apple device owners could use this feature? This feature will be made available on all the iPhones launched after the iPhone X. These include iPhone XS, iPhone XS Max, iPhone XR, iPhone 11, iPhone 11 Pro, and iPhone 11 Pro Max. And regarding its activation? Well, you don't have to do anything manually. As soon as your iPhone turns off, the Power Reserve Mode will start on your device and will be valid for five hours. Similarly, put your device back to charge and the feature will be turned off.
Concluding Remarks
So this was all from this post on the Power Reserve Mode in iOS 14. As mentioned before, the feature was available in previous iOS versions as well. But this time, with the addition of the Car Play functionality, the feature has got a much-needed push and should no longer be the underdogs anymore. On that note, what do you think of this feature? Do let us know your views in the comments section below. Rounding off, here are some iPhone Tips and Tricks, PC tips and tricks, and Android Tips and Trick that you should check out as well.