pTron is one of the leading Indian electronics manufacturers that offers wired and wireless headphones along with speakers, smart wearables, and power & charging products in the market. pTron Bassbuds is one of the in-ear true wireless Bluetooth headphone series that becomes popular due to its price range. However, plenty of users are reporting about the pTron Bassbuds Case Not Charging issue which seems frustrating enough among affected users.
This TWS has a 400mAh Compact & Portable Charging Case that offers 1.5 Hours of Charging Time, 100 Hours of Standby-time, and 5 Hours of Talk-time. But it's quite unfortunate that several users are facing the Bassbuds case charging-related issues. It means the case of the earbuds isn't charging or the battery is dead. In both scenarios, it'll be tough for the users to continue using the earbuds for a long time due to the lack of charging.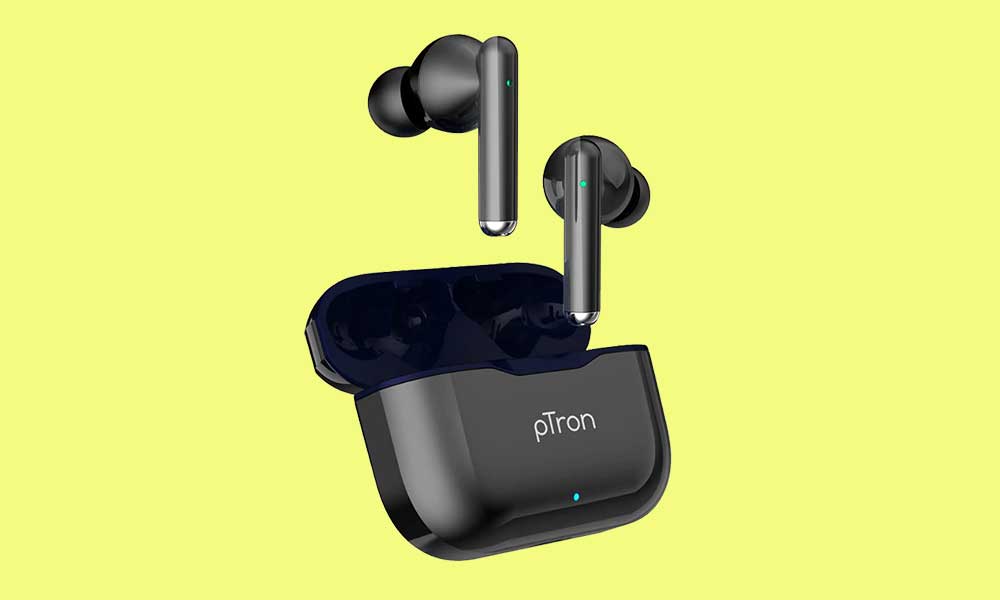 Fix: pTron Bassbuds Case Not Charging
Here we've shared a couple of methods that should gonna work for you. So, without wasting any more time, let's jump into it.
1. Connect to the Power Source Properly
It's highly recommended to connect to the power source properly before jumping to any other conclusion because any kind of connectivity issue can lead to the case of the earbuds not charging whatsoever. Properly plug in the power adapter to the wall socket or plug the USB cable directly to the power bank or computer to start charging.
2. Try using another USB cable
Make sure to use another USB cable with your charging case to cross-check if the problem is still appearing to you or not. The chances are high that the USB cable isn't working anymore or is somehow physically damaged which is not visible to you.
3. Try using a different power adapter or a USB slot
You can also try using a different power adapter or a USB slot which might help the pTron Bassbuds case to charge again. Issues with the adapter or the USB slot can prevent charging to the battery which is quite obvious.
4. Check for any Physical Damage
It's also recommended to check for any physical damage on the charging port of your pTron Bassbuds case. If there is any damage, you should repair it first by visiting the official service center or via any local repair shop.
5. Try using a valid adapter
If the above methods didn't come in handy for you, make sure to use a valid power adapter for your charging case which supports DC5V/1A charging input. The higher input adapter can damage the battery component quite easily.
6. Maybe the LED Indicator isn't working
The chances are also high that somehow the LED indicator isn't working on the case and even if the battery is charging fine, you're not being able to see that. So, you should connect to the charger and leave it for around an hour then try again whether it's working or not.
7. Get it repaired or replace the battery
Well, it seems that the case battery is fully discharged or runs out of its life unexpectedly. In that scenario, it's recommended to either get it repaired by a professional or simply replace the battery to start using it again.
That's it, guys. We assume this guide was helpful to you. For further queries, you can comment below.