There are many reasons your Wi-Fi keeps lagging or keeps slowing down: signal congestion, router location, firmware issues, hardware limitations, it could also be the location and size of your home. You never know, it could be your next door neighbors as well. In order to have seamlessly fast working Internet connectivity, it is extremely important for your Wi-Fi to work fine which thereby gives an enjoyable browsing experience. In this post, we look at some of the common Gigaset Wi-Fi problems and list some troubleshooting options to help you fix the issue.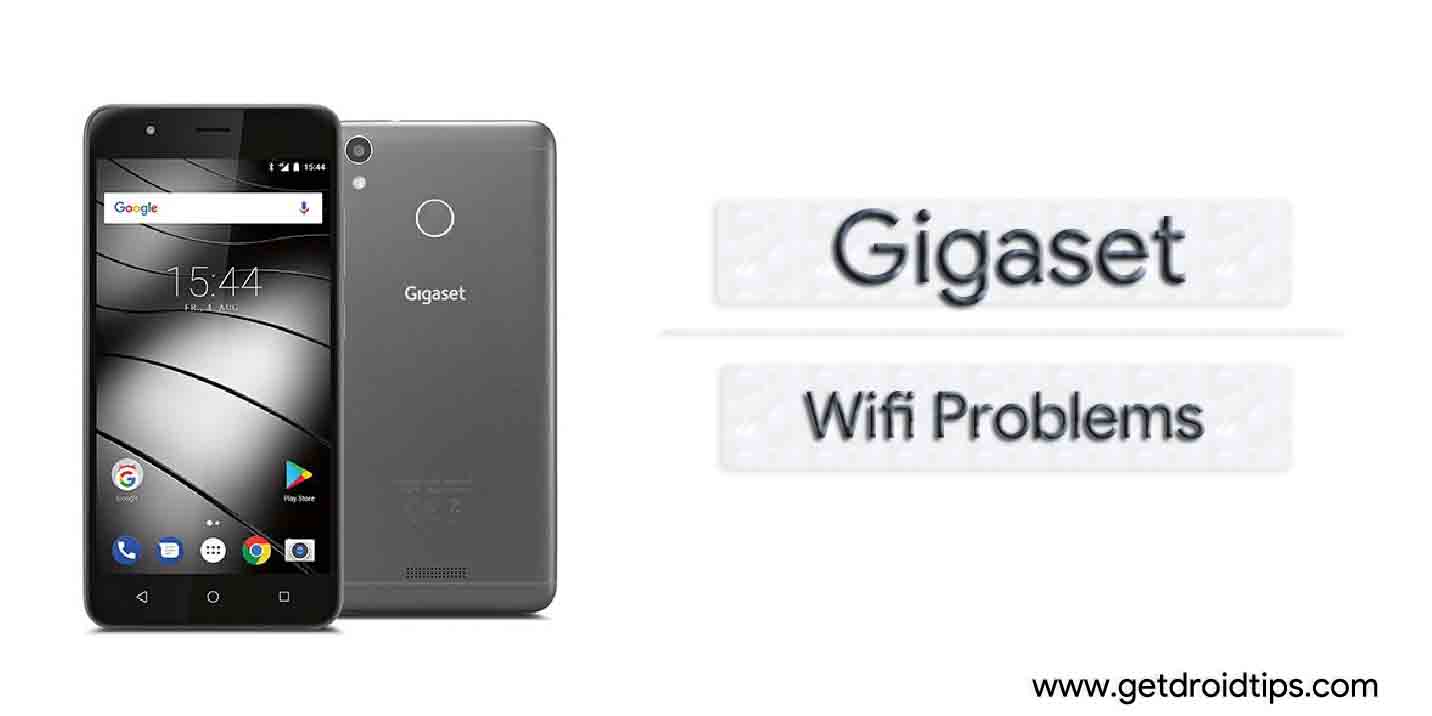 Toggle Wi-Fi on the phone
Did you say your Wi-Fi is not switching on? Try toggling it twice or thrice and that will give it a boost to start right away. It's been noticed many times when you click on the Wi-Fi icon from the notification panel, it does not start itself due to any small issues that may have occurred when switching on the Wi-Fi. For a quick fix tap on the icon again (that'll turn it off) and then, tap on it again to switch it ON. Repeat the same procedure twice or thrice and check if the Wi-Fi connection is established or not.
Toggle Airplane mode
you can try this alternative method if the Wi-Fi does not reboot or the connection to another network is not available. All you have to do is scroll down the notification panel, click on airplane mode or flight mode and turn it OFF. Try the same procedure multiple times and check if the Wi-Fi issues that you are facing are fixed.
Toggle the Wi-Fi router
Still not able to establish the Wi-Fi connection? Try toggling the Wi-Fi router instead only if it is your home or office and if you are authorized to do so. Go ahead and switch off the router for a couple of seconds, then turn it ON and check your network connection.
Restart the phone
In case your Wi-Fi is switching on or the Internet is not functioning even after the Wi-Fi is a connection is established, you can try this simple but powerful hack. Press and hold the power button to switch off the device and wait for a couple of seconds. Next, click the power button and turn on the phone, this should help eliminate the Wi-Fi problem.
Verify the wireless network name for duplicates
In many instances, the error arises mainly when network details such as username and password do not match. You may be confident that the password you have entered is flawless, however, you may be accessing the wrong network.
For example, if you went for a vacation to Holiday Inn Express, the wireless networks there share the same name. There's a good possibility that your wireless network name such as "Linksys" could be the same as someone else in your neighborhood.
If you are mistakenly connecting to another wireless network under the same name with your Wi-Fi password, you're obviously going to experience Wi-Fi issues. The easiest fix for this issue would be to rename your wireless network.
Toggle Airplane Mode
Many of us seldom use the Airplane mode unless it is a need to play some games in peace and quiet or when you're traveling on an airplane of course. However, irregular use for the Airplane mode on your device can be a Wi-Fi fixer. In some situations, your mobile network could be blocking the phone's ability to connect to a network.
All you have to do is:
Scroll down the Quick Settings menu on your device and switch off Wi-Fi and Mobile Network.

Once both are switched off, switch on the Airplane mode again by scrolling down the Quick Settings menu.

Now that the Airplane mode is still active, switch on the Wi-Fi and connect to the network by heading over to the Settings.

Your Wi-Fi should now connect successfully; you can now switch off the Airplane mode and enable Mobile Network and continue using your device.
Ensure your device software is up to date
It may look like an unorthodox solution, but resolving all of your Wi-Fi related problems can be as easy as keeping your device up to date with the latest software. If you're not a regular and frequent user who would rather skip the large update files waiting, you could be depriving yourself of possible solutions to Wi-Fi dropping issues, poor connectivity issues as well. It is therefore recommended to keep your device updated as per the latest software and hardware configuration.
Go to the Settings app on your device and pull down the screen to check the 'About phone" tab.

You will see a menu option "System Updates", or "Updates", which highlights the available updates for your device.

Some devices also have an alternate System Updates tab in the Settings menu or as an entirely separate app.

If you notice any new software updates available, download and install them right away and restart your device.

Once the new updates are installed on your device, give the wireless network connection one more try to see if the Wi-Fi issue is fixed. If not, you might want to move on to the last option.
Perform a factory reset on your device
Now that you have tried all the solutions there is still one thing you can do to fix the W-Fi issue. The world would definitely look darker without the power of the high-speed Internet. However, the final solution is a factory reset.
By doing a factory reset, you can rid your device of all the network settings, Android apps, and data on your device, which could be one of the reasons behind your troubles. Before you hit the kill-switch, make sure you have a backup for your personal data safely and securely.
From the prime screen of your device, move over to Settings > Backup & reset > Factory data reset. Bear in mind, all of your data (video, audio, messages, files and more) will be wiped, Ensure that you have made a backup for everything up to the cloud server or to your personal computer. Once you have done a factory reset, move back to the Settings app and try connecting to the Wi-Fi network and check if the issue has been finally fixed.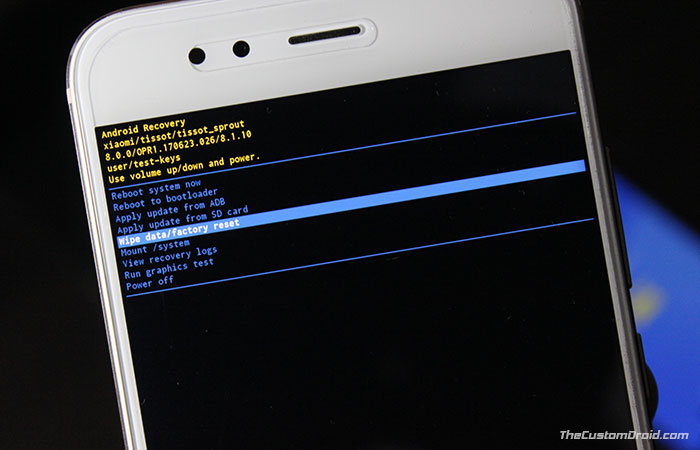 Another method is through recovery mode which you can access by tapping on power button + volume up button together when the phone is switched off. You need to keep the buttons pressed until an Android logo doesn't appear on the screen and then, select 'wipe data/factory reset >> yes — delete all user data' and that's it. which you
In case the Wi-Fi problem still continues, you will need to seek help from a professional expert. Visit an authorized service center with your device to have it examined for hardware and software issues that may be causing trouble to its wireless networking capabilities.