As the digital landscape evolves, one recurring question in the minds of iPhone and iPad users is whether to embrace the latest iOS 16 update. Apple consistently rolls out new updates for its operating system, each promising a range of enhancements, from bug fixes and performance boosts to exciting new features. Recently Apple has released its latest iOS 16.6.1 with slight improvements and the addition of new security updates. However, making the decision to tap that "Install" button requires thoughtful consideration and a deep understanding of the potential advantages and considerations that come with it. So today in this guide, we will give you 5 Reasons Not to Install iOS 16.6.1 and 10 Reasons You Should Upgrade.
Apple regularly releases new updates for its operating system, each promising bug fixes, performance enhancements, and new features. The latest iOS 16.6.1 update and Apple has released a press statement for users to update their iPhones to the latest update to save themselves from the potential security flaws in previous iOS versions. The latest iOS 16.6.1 update includes crucial security patches that address vulnerabilities discovered since the previous version. These vulnerabilities can leave your device susceptible to malware, hacking attempts, or data breaches. However many users say that updating to the latest version also makes the device extremely slow and causes heating and other performance issues.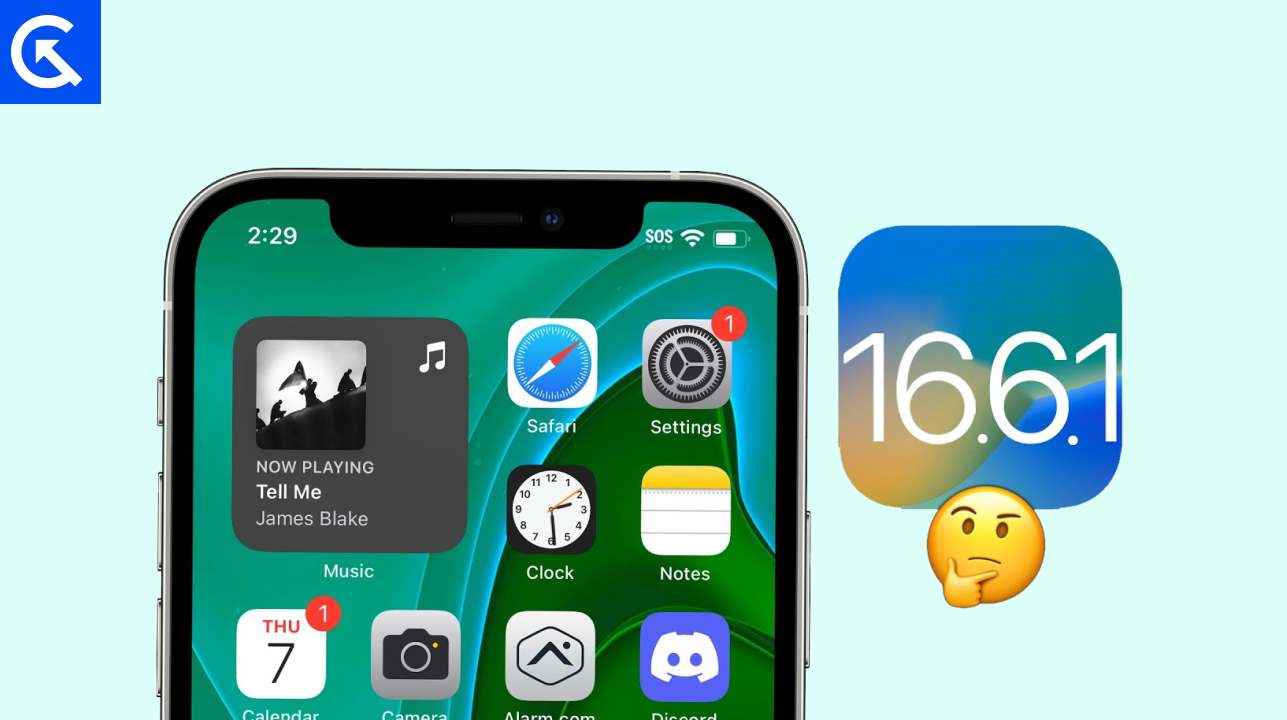 5 Reasons Not to Install iOS 16.6.1 and 10 Reasons You Should Upgrade
The iOS 16.6.1 update is a relatively small download for users already on iOS 16.6 but could be larger for those on older iOS versions such as iOS 14 or iOS 15. This update incorporates features and fixes from previous updates, potentially resolving several security and compatibility issues and improving your device's performance.
While positive changes have been reported in the Apple community, some users have encountered bugs and performance issues. It's essential to note that downgrading to iOS 16.6 is no longer possible since Apple stopped signing the previous version. If you're content with your current iOS version, exercise caution when considering the move to 16.6.1, as there's no going back.
5 Reasons Not to Install iOS 16.6.1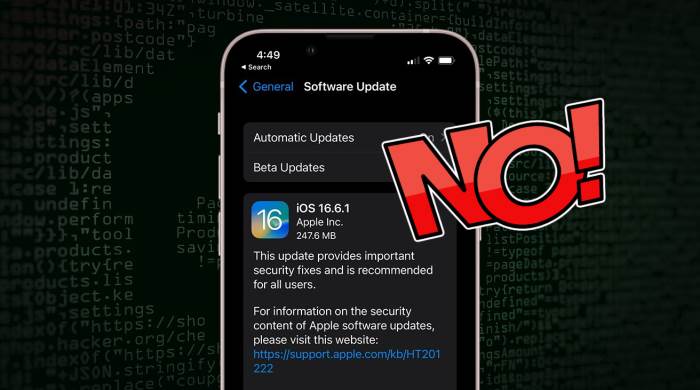 Apple's iOS 16.6.1 update could have a huge impact on your iPhone's performance. While it's tempting to rush into the update, it's essential to consider your individual circumstances, especially if you're currently using iOS 15 or older versions of iOS 16. If you are thinking about the update, here are 5 Reasons Not to Install iOS 16.6.1 to help you change your mind.
Several Bugs & Compatibility Issues
It's important to note that the new iOS 16.6.1 update is experimental in nature and many users have expressed their comments on the same. According to the Apple community, the new iOS 16.6.1 update is very unstable and has several bugs with the app and compatibility issues. It's not a surprise as oftentimes the new iOS updates are buggy in nature and come with compatibility issues, especially with older devices.
Battery Discharge Issue
With the latest iOS 16.6.1 update, many new features and security updates are added. But eventually, these updates take a lot of battery juice from your device and you will face battery discharge issues, especially if you have an older iPhone model or compatible older battery. Many users who are using the latest iPhone 13 and 14 models are also experiencing fast battery discharge upon upgrading to the latest iOS 16.6.1 version update.
Dont Install While Travelling
If you have an upcoming family or business trip, then you must avoid installing the latest iOS 16.6.1 update. As there are always chances for the update to go wrong leaving you with a bricked and nonfunctioning device. During your business trips or family vacations, dealing with issues must be the last thing you want. You might want to avoid the frustration of lengthy installation delays, the inconvenience of seeking help online or in stores, and the hassle of dealing with malfunctioning apps or services.
Dont install on Jailbroken Devices
Apple does not like jailbroken devices and with every new iOS update, they make sure to patch all possible jailbroken devices and making the process of jailbreaking even harder than ever. If you have a jailbroken device, installing a new iOS 16.6.1 update may remove the jailbreak and its associated tweaks and customizations. If you are someone who values the benefits of jailbreaking may want to avoid updating.
Can't Downgrade iOS
This is one of the biggest flaws that you can encounter after installing the latest iOS 16.6.1 release. It's important to note that not all iOS updates are amazing and give a smooth butter experience. Once you update to iOS 16.6.1 version and don't like the experience, there is no way to downgrade, and you have to wait until Apple releases iOS 16.7, which will take another six months or more.
10 Reasons You Should Upgrade to iOS 16.6.1
While some users worry that newer updates might slow down their older devices, Apple generally strives to maintain or improve performance, even on older models. Therefore, updating to the latest iOS version can potentially enhance your device's speed, responsiveness, and overall user experience. If you are still not convinced yet, here are 10 Reasons You Should Upgrade to iOS 16.6.1.
For Better Security and Protection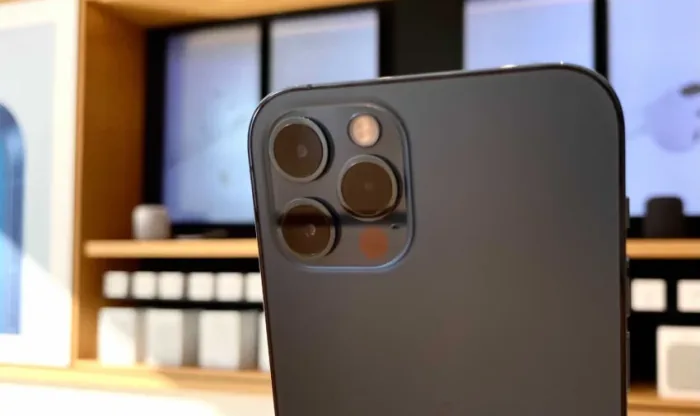 The security of our smartphones is one of the most important aspects of modern devices. Apple makes sure to keep your device protected against any sort of cyber attack or security breaches. iOS 16.6.1 isn't a huge upgrade, but it does have two important security patches for your device on board. So, If you are someone who does not wish to compromise with the security, then you must update your iPhone to the latest iOS 16.6.1 update right away.
For Better App compatibility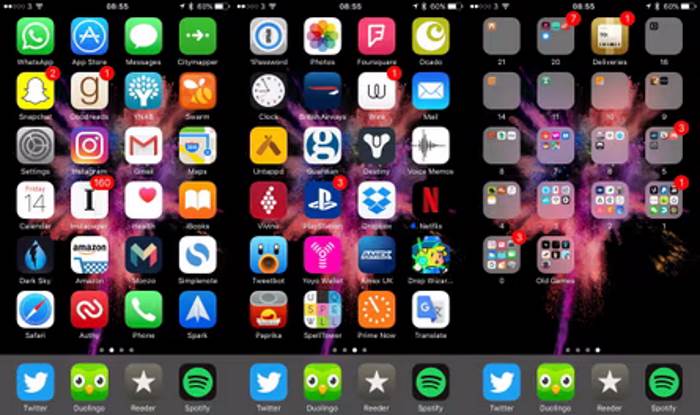 iOS 16.6.1 is not a major upgrade as Apple has included compatibility for thousands of apps and other third-party services. So if you are someone who uses a lot of apps and games on your iPhone, upgrade to the latest iOS 16.6.1 update will give you better app compatibility across all the installed apps on your device.
For Apple News Upgrades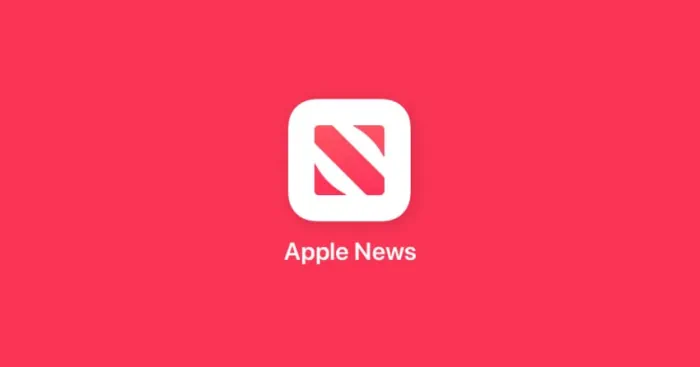 Apple News is a one-stop solution for a lot of people to get daily updates about a multiscope of topics including the latest news and what's happening all around the world. With iOS 16.6.1, Apple has made some useful improvements in the Apple News app which you can enjoy once you upgrade to iOS 16.6.1 update. The new iOS 16.6.1 includes a lot of improvements and new features including a sports tab for Apple News which gives you easy access to stories about your favorite teams and leagues, scores, standings, and more.
For New Emojis Compatibility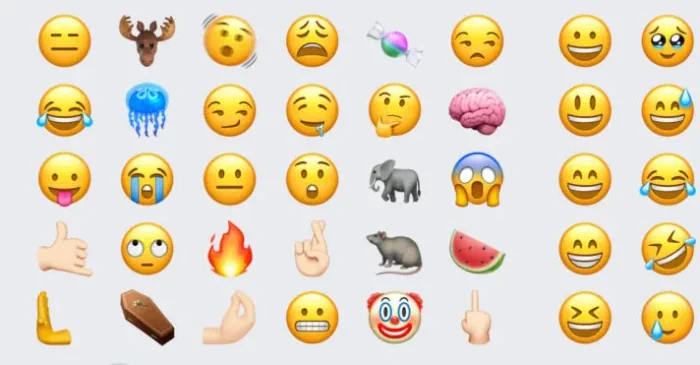 Apple is known for making some of the best emojis out there which helps us to express better in terms of text in a multitude of text messaging applications. With the new iOS 16.6.1 update, Appl has included new emoji characters such as new animals, hand gestures, and objects. This also includes new colors for the heart emoji, a pushing hand, and a jellyfish. If you enjoy using emojis in your conversations with friends and family, and you've missed out on recent iOS 16 updates, it's a good time to consider downloading iOS 16.6.1.
For Better Phone Calls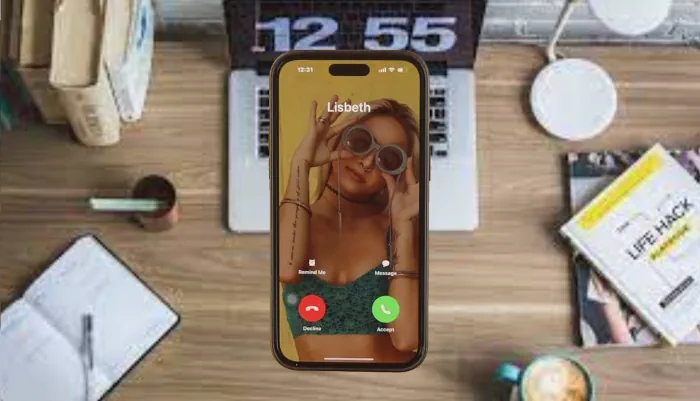 Many users of older versions of iOS have complained about bad call quality including noisy calls and call-dropping issues. With the latest iOS 16.6.1 update, Apple has finally fixed this issue and now provides better phone call quality. The new update brings voice Isolation for phone calls, giving priority to your voice while suppressing background noise. This enhancement ensures significantly clearer calls, particularly in noisy surroundings, benefiting both you and the person you're speaking to.
For the latest Freeform App Features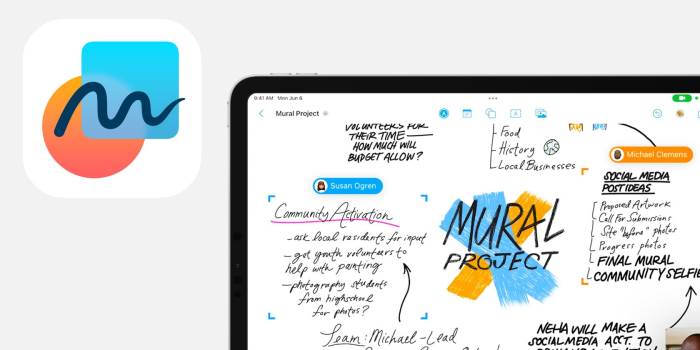 The Freedom app for iOS 16 acts like a digital whiteboard. You can put in stuff like files, pictures, and notes, and easily share them with your colleagues or loved ones, no matter what device they're using. It also lets you sketch anywhere on the canvas by simply using your finger. If this sounds handy for your work or leisure, consider grabbing iOS 16.6 now.
For PS5 DualSense Edge Controller Support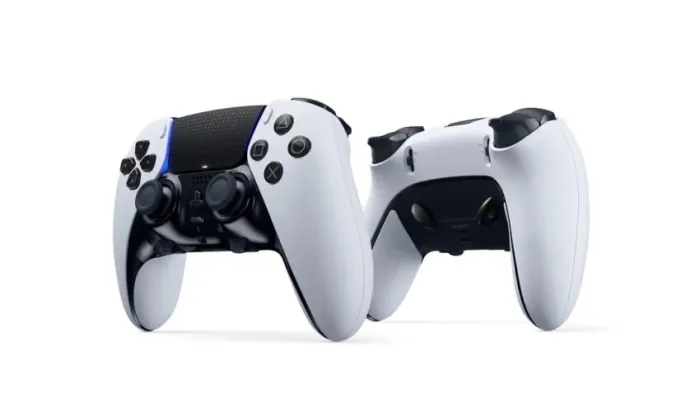 Sony's new PS5 controller has special buttons you can customize and separate stick parts, which make it different from the regular PS5 controller. If you didn't get these updates in iOS 16.6, iOS 16.5.1, iOS 16.5, iOS 16.4.1, and iOS 16.4, you'll get them with iOS 16.6.1. This will make your gaming experience on your iPhone much better with the help of a PS5 controller.
For Improved Emergency SOS via Satellite
SOS via Satellite is a new feature in iOS 16, and with the new update, this feature has been more refined than before. Since this feature is tied and linked to your safety in situations where you normally do have an internet or cellular connection, this is a good enough reason to update your device.
For Better Battery Percentage Indicator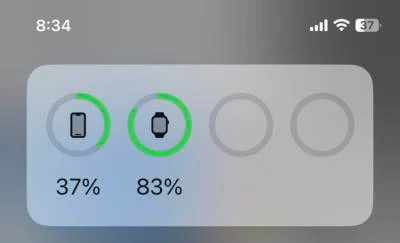 With the older version of iOS, the battery percentage capability was gone and is one of the most requested features from iOS 16. With the new iOS 16.6.1 software update, users will be able to enjoy different styles of adding battery percentage icons to the top bar.
For Lock Screen Enhancements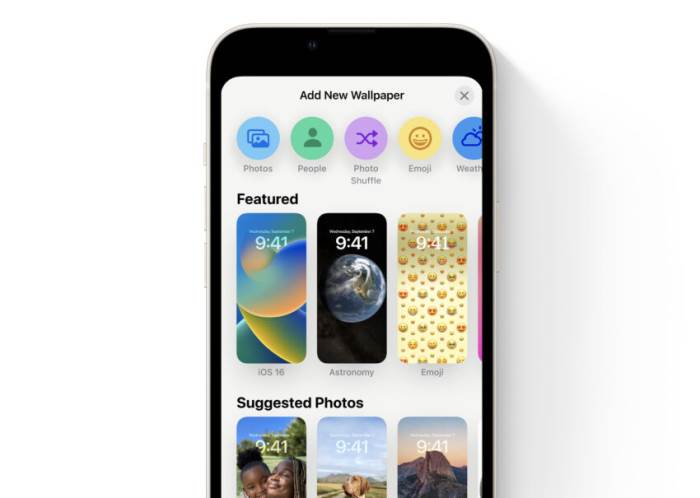 With the new iOS 16.6.1 update, lockscreen view has considerably changed, and new improvements have been added. The new update will give you more flexibility and control over lock screen customization. This includes the ability to add different widgets, an improved view of clubbed notifications, and an interactive way to display wallpapers.
Conclusion
This brings us to the end of this guide for 5 Reasons Not to Install iOS 16.6.1 and 10 Reasons You Should Upgrade. It's important to know that the new iOS 16 updates bring new features as well as important security updates. The update includes improvements to Siri, the introduction of new apps, or enhancements to existing ones. Staying up to date ensures you can make the most of your device's capabilities and access the latest tools and services.