Redragon is a computer peripheral company majorly dealing with PC mouse and keyboards. Redragon S101 is a combo of wired mouse & keyboard for your gaming needs. It comes with chroma lightning and a super-fast response rate. However many users have been giving reports of Redragon S101 Not Working Anymore. In this article, we will touch upon the reasons behind these issues and ultimately discuss troubleshooting methods for the same.
In order to run Redragon S101 on your PC, you need to make sure the correct drivers are installed. Mostly, outdated drivers are the main cause of this issue. Although that's not the only reason as there are other preferences which you need to take care of in mind.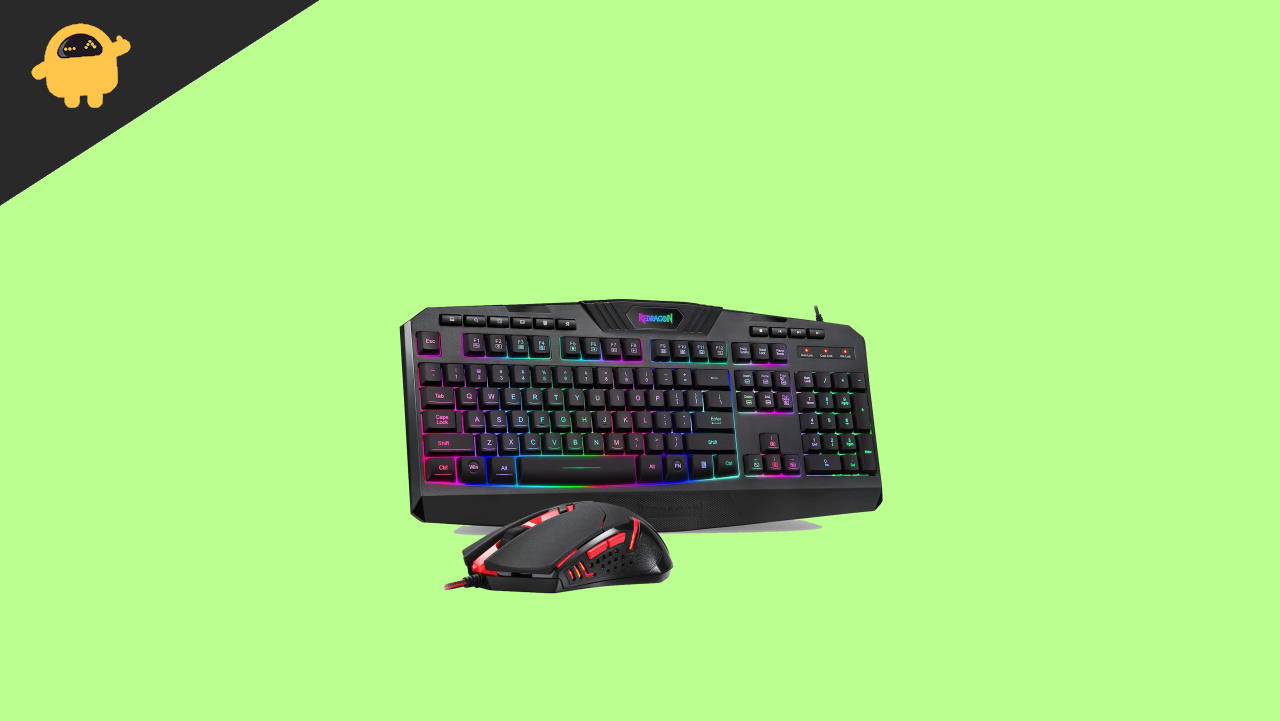 Redragon S101 Not Working Anymore, How to Fix?
Redragon S101 comes with different combination sets of Mouse + Keyboard, but here we will discuss the problem mainly with its keyboard which is not working and not registering keys.
Check Hardware Damage
Gaming keyboards do come with a good lifespan, but if you use them aggressively they may get damaged. Especially with their connecting wires if you tug or pull them much often. So quickly check the connecting cable and see for any damage there. If you can find any wear and tear in the USB cable, you have to get a placement.
Use the different USB port
If your computer USB ports are damaged, dirty or rusty, then it can create problems for peripherals to work properly. Please check your USB port and clean it properly with tissue paper. You may also connect your Keyboard to a different USB port and check if that helps.
Enable keyboard Keys
the keyboard comes with special function keys that can enable or disable keystrokes. This is especially useful when you're doing something important and suddenly your toddler or annoying siblings come over.
You might have accidentally switched this feature on and that's the reason why it is not registering any keys now. You can enable or disable the keyboard by pressing Fn key + F11 key.
Update Drivers
It is quite possible that the drivers for your Redragon S101 keyboard are either corrupted or outdated. So you need to update the drivers to the latest version.
Open Device Manager and go to keyboard drivers.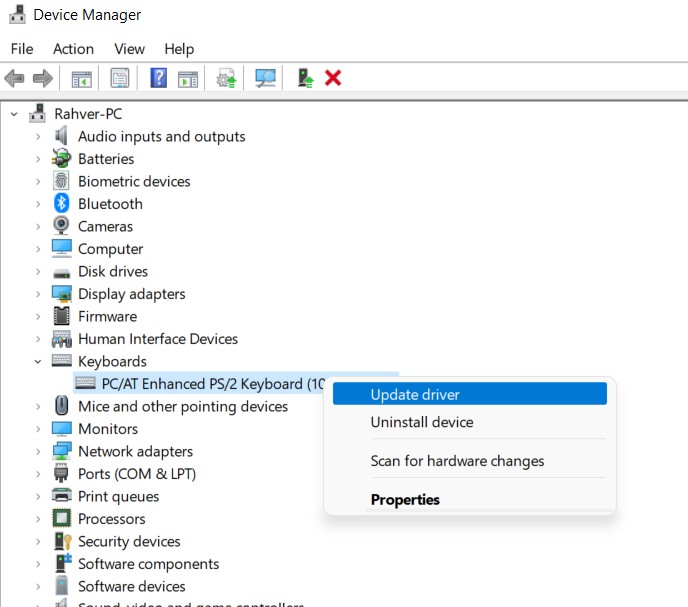 Here go to keyboard drivers and select the update option. Make sure you're connected to the internet so Windows can search for the latest drivers and install them automatically.
Re-initiate Drivers
If updating the driver doesn't help, then you might have to re-initiate the driver. This will remove all copies of Keyboard drivers currently installed and will install a fresh copy of drivers so any driver related issues are resolved.
Open Device Manager and go to keyboard drivers.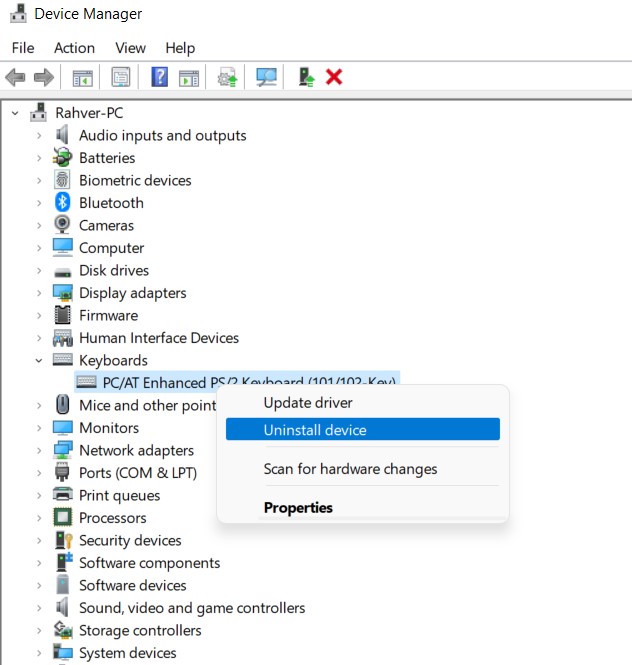 Here uninstall all keyboard related drivers.
Now unplug your keyboard from the computer. Restart your computer, turn off internet/wifi and plug in your Redragon S101 keyboard. This will force windows to install local keyboard drivers which will fix the issue.
Check USB Composite drivers
If your keyboard drivers are all right, you also need to make sure that the USB port drivers are also functional. In many cases, the Port you use for your keyboard installs an additional driver named – ND-tech USB Adapter which is causing the issue.
Open Device Manager and go to Universal Serial Bus controllers.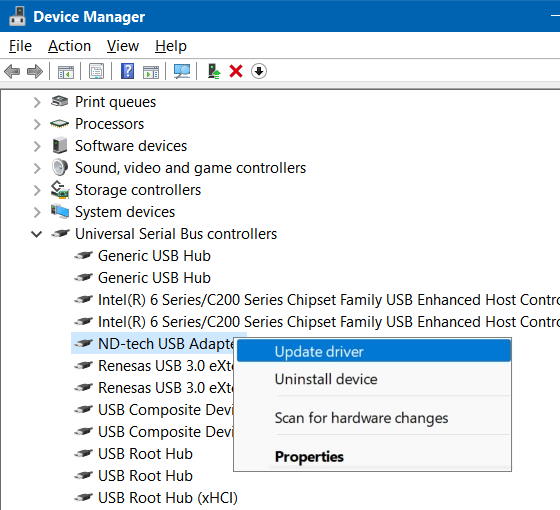 Here select ND-tech USB Adapter and click on update driver.
In the next tab, choose Browse my computer for the driver software option.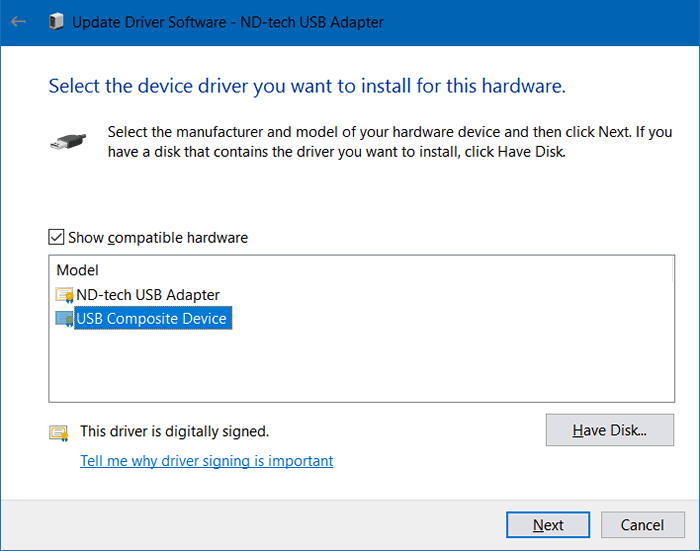 Now it will show you a list of available drivers, select the "USB Composite Device" option and click on the Next button.
This will install the default USB port drivers and hopefully, the issue of Redragon S101 not working anymore will be fixed.
Remove Windows 10 Anniversary edition update
Many users have reported that the keyboard issue is after they update their Windows 10 to the anniversary edition. Microsoft has released many patches and updates after that, so make sure you update your Windows to the latest version.
Check Hardware Damage
If none of the above methods works for you, then it's quite possible that your keyboard has hardware damage. It usually happens with water damage, in case you accidentally have spilled your juice or coffee over the keyboard.
If the keyboard is still in the warranty period, we recommend you to request for a replacement or repair.
Conclusion
These are some working methods to fix Redragon S101 not working anymore issue. In most cases, the issue is bound to be driver related only, but in a few cases, it can be due to hardware damage also. Make sure you take proper care of the keyboard and clean it from time to time using a dry cloth or tissue to maintain proper hygiene.