Excel files are an essential part of many working fields, and the risk of them getting corrupted or damaged is also high. Although Windows offer general file repair options if it is infected or severely damaged, those solutions won't work. It means you should always have a great file repair tool.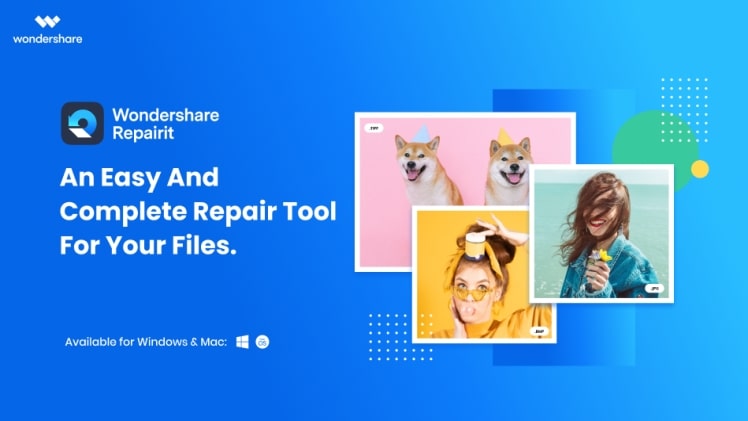 Stick with the article to learn how to repair corrupted Excel file and how you can safeguard them from further corruption. We will also introduce you to an excellent file repair tool.
Part 1: The Reasons behind Excel Files Corruption
Multiple reasons and situations can lead to the corruption of Excel files. Some of these situations can be easily avoided, while others are a bit tricky. Below are some major causes of Excel file corruption.
Unstable Internet:

If you regularly use the internet to share and download Excel files, having a fast and stable internet is essential. A slow and unstable internet can corrupt your Excel files.

Virus Infection:

The Excel files can also easily get damaged due to virus infection. That's why having a powerful antivirus is so essential.

Sudden Process Interruption:

When moving files from one location to another, any sudden interruption can corrupt the files. You must be extra careful when transferring files from one device to another.

Damaged Storage Device:

A damaged storage device can also damage the data stored inside it. If you had stored your Excel files there, they would most likely get corrupted.
Part 2: The Best Repair Tool Available for Corrupted Excel Files
Finding an excellent and reliable file repair tool is very important as your essential data is at risk. If you use a subpar tool, it can make the situation worse. So, you should look for software that is trusted by a large number of consumers and suits your needs. Wondershare Repairit is a tool we recommend as it can repair your damaged Excel files quickly and safely.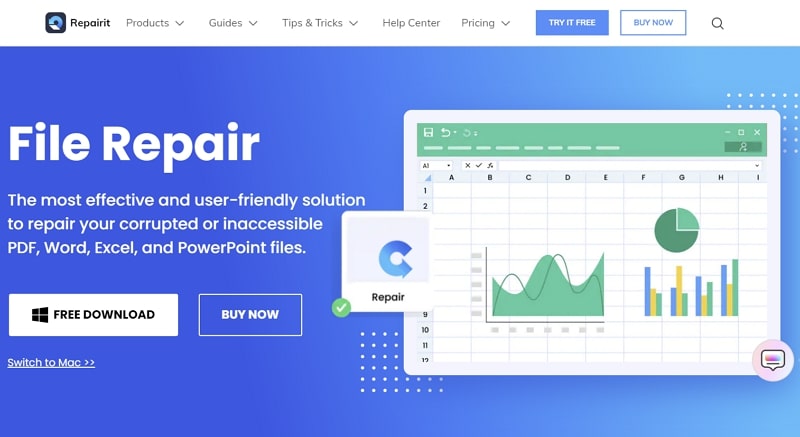 All types of errors regarding Excel files, like files not opening, unreadable content, damaged headers, and others can be fixed using this tool. Apart from Excel files, it can also repair all other types of digital documents. It offers the quickest and safest repair process for Excel files.
Click Here to Download and Install Wondershare Repairit Excel Repair Tool for Free Today >>
Part 3: How to Repair Your Corrupted Excel Files
It is a simple and short process to repair damaged Excel files using Wondershare Repairit. For your ease, we have given the steps for repairing process below:
Once Wondershare Repairit is opened, select the "File Repair" function from the main interface. On the next screen, you will need to access the location where your Excel files are located.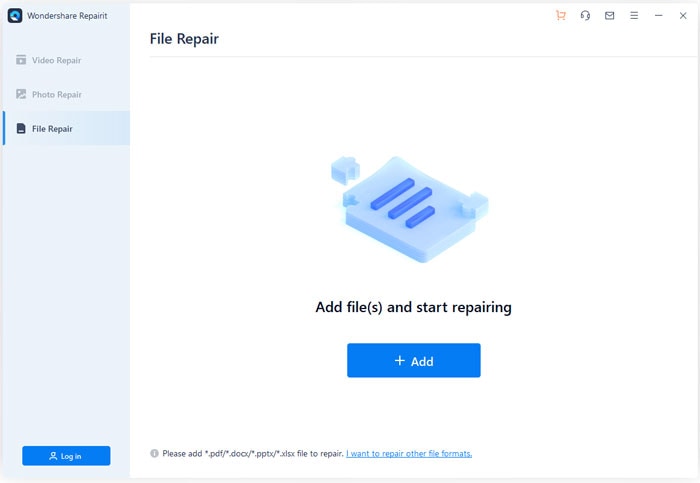 Step 2: Select Your Corrupted Excel Files
Following this, you will need to select your corrupted Excel files and let the program load them. Click on "Repair" to begin the repairing process.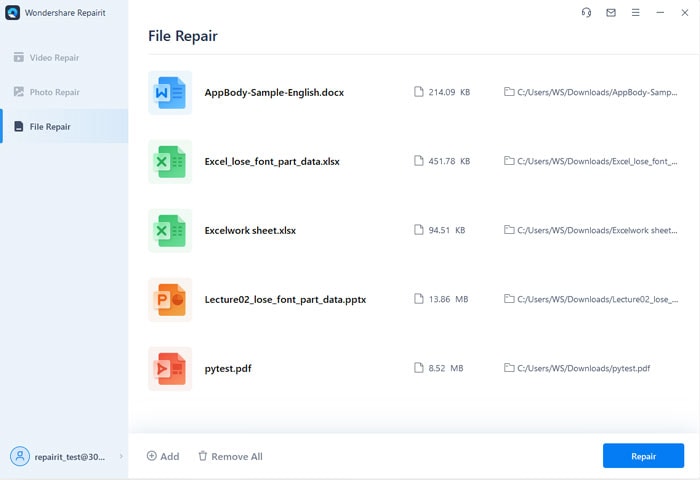 Step 3: View and Store Your Repaired Excel Files
Repairit provides you the option of previewing your repaired files to ensure that the files have been fixed. Use the "Preview" button to view your files, and when satisfied with the result, store them using the "Save" button.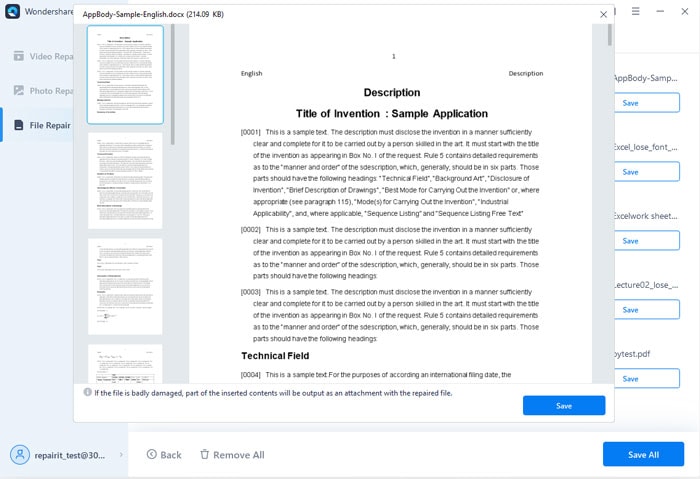 Part 4: What Makes Our Recommended Repair Tool Great
Wondershare Repairit is an excellent data repair tool that can repair all types of data corruption. Aside from fixing Excel documents and other files, it can also repair photos, videos, audio files, and emails. This tool is an excellent answer to any data corruption situation you are in. This software has a user-friendly interface and is very cost-effective.
Part 5: How Can You Secure Your Excel Files from Corruption
There are a few major actions that you can take to minimize the risk of Excel file corruption. Some of the most common safeguards you should implement are these:
Having an up-to-date and reliable antivirus is necessary. Without it, your data will always be vulnerable.

Your internet connection should be stable. An unstable internet can damage files during uploading and downloading.

Keep your system and external storage devices safe from harm. Hardware damage can easily corrupt data files.
Part 6: Other Amazing Features of Our Recommended Best Repair Software
Audio Repair:

This tool can also repair corrupted audio music files or audiobooks. All major audio formats like MP3, ACC, WAV, FLAC, and M4A are supported for audio repair.

Video Repair:

Regardless of the extent and type of damage, Repairit will repair your corrupted video files without affecting their quality. Its Advanced Video Repair mode can repair even the most damaged video file.

Email Repair:

The damaged Outlook emails are easily repairable using this tool. It can repair corrupted PST/OST email files and recover deleted emails from Outlook.

Photo Repair:

If you have photos that you can't open, Repairit can fix them for you. It can also resolve other common problems regarding pictures like blurriness, greyed out, pixilated, etc.
Conclusion
Excel files have important data; keeping them always secure all the time will be difficult. The main reason for that is a wide range of factors that can cause Excel file corruption. In these situations, having a data repair tool like Wondershare Repairit can be a boon. It is a complete solution for any type of data corruption and will make your life easier.