Overall it is a brilliant game, house marquee has undoubtedly created something unique with a familiar formula. Although, this game just feels a little too hard. But, if you have patience then the game's story slowly reveals itself. I personally feel that it's really not that hard; it's a rogue-lite. If you spend a little effort leveling your weapons, the runs become a cakewalk. Although, it is really a fantastic game. But, recently, people complaining about not being able to save or sometimes getting stuck in an error message that shows 'Unable to Connect to Online Services. Reconnect through the pause menu' that is overblowing to high hell.
This could've been a phenomenal game. But, after seeing this kind of errors, a large group of Returnal intended audience will not continue to play this game. From a gamer's point of view, it feels like each bug is one step closer to uninstalling the game. But, now no need to worry more. Yes, after many investigations and trials. We collect all the possible ways to fix this Returnal network error: fix the 'Unable to Connect to Online Services' error msg. So, what are we waiting for? Let's see how to fix this Unable to Connect error message from Returnal.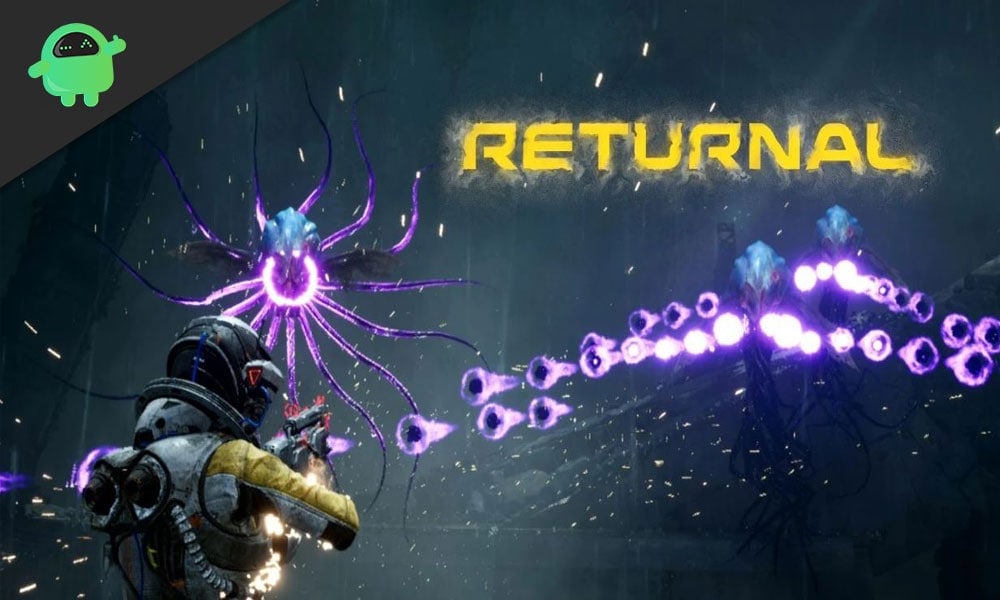 How to Fix 'Unable to Connect' Error on Returnal
Well, fixing the Returnal network error: fix the 'Unable to Connect' error msg isn't that challenging thing to do. Follow these easy steps to again connect to the online server of the game:
The first step you need to take is, press and hold the Options button.
After that, click on the "GO ONLINE" button located inside the pause menu.
However, if you get an unsuccessful message, then there could be a new update, and you need to update your console.
To update your console, press and hold the PS key and highlight the Returnal. Then, press the Options button using your controller.
The next step is to click on the "Check for Update" option. This will download if any latest software version is available for your device. Updating to the newest software version will surely help you fix the Unable to Connect error message.
In the meantime, if there is no update available for your device, then we recommend you go to the @Housemarque page to check service status updates.
Suppose you found there that there are no known issues with the servers. Then, close the application and select the reboot option for your console.
Now, only the device you need to reboot but also the internet router or modem. Once you are done with rebooting, wait for a few seconds until power gets restore fully on your respective devices.
After that, if you see that even after trying the above mentioned, you still get the Returnal network error. Then, we suggest you try switching to a different connection like a mobile hotspot.
In the meantime, nothing changes even after trying all the above methods, then waiting is the last option that remains. So, please wait until it gets fixed by developers.
Conclusion
Fixing the Returnal network error: fix 'Unable to Connect' Error Msg is currently a mystery. Thankfully, if the error is from your side, then you may rely on the steps listed above to fix the issue. Further, you can comment down below which methods worked for you. Also, if you have any suggestions or any requests, let us know. Visit our website regularly or bookmark our website to update yourself with the gaming world.