Whether you are a student, teacher, company executive, video editor professional, or freelancer, there are many instances where you might come across a video file which you cannot open, or need to compress or convert to other formats. In present times, we have over 1000+ video formats, and not each one of them is cross-compatibility with different devices. Some are old-school formats that work only on DVR or DCR machines, while others are modern formats such as HEIC or MOV which also need additional codecs to run properly.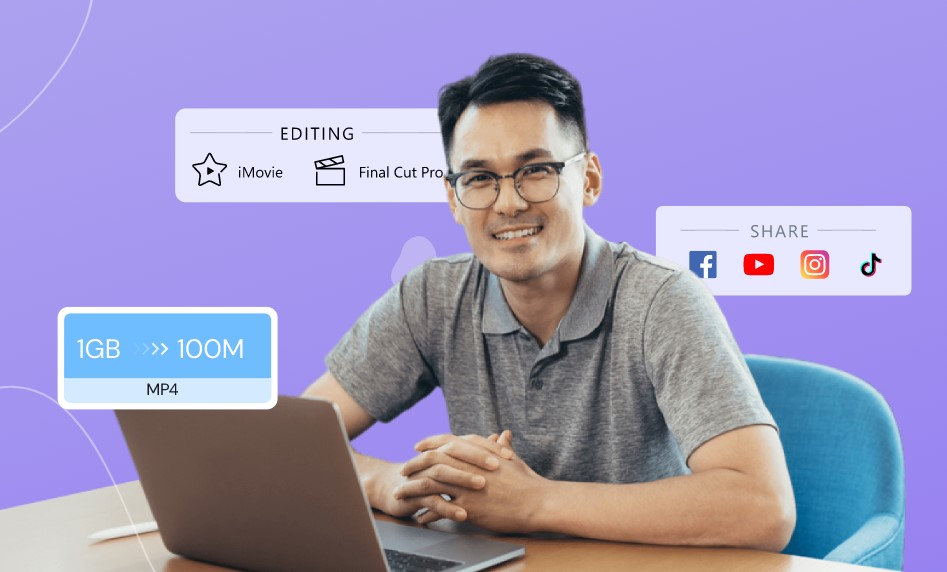 In short, you would need a complete video toolbox that can help you to convert, compress and edit videos for your day-to-day use. Plus it must have other export options such as burning videos to DVD and CD for sharing purposes. One such tool is Wondershare UniConverter which makes your video conversion journey fun and effortless.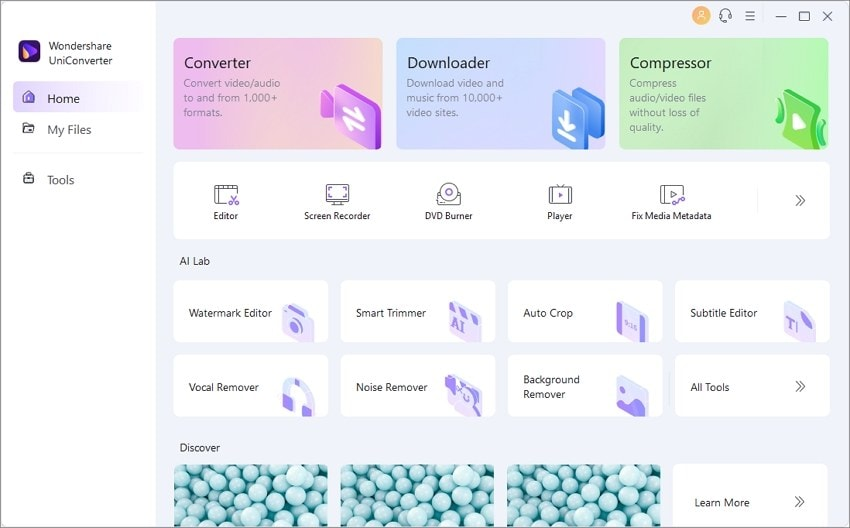 Wondershare is a well-known name in the software industry with over a million customers speed across 150 countries worldwide. And Wondershare specializes in software around multimedia content such as Videos and Audio, and Uniconverter is one such tool that can help you record, edit, compress or convert videos with ease.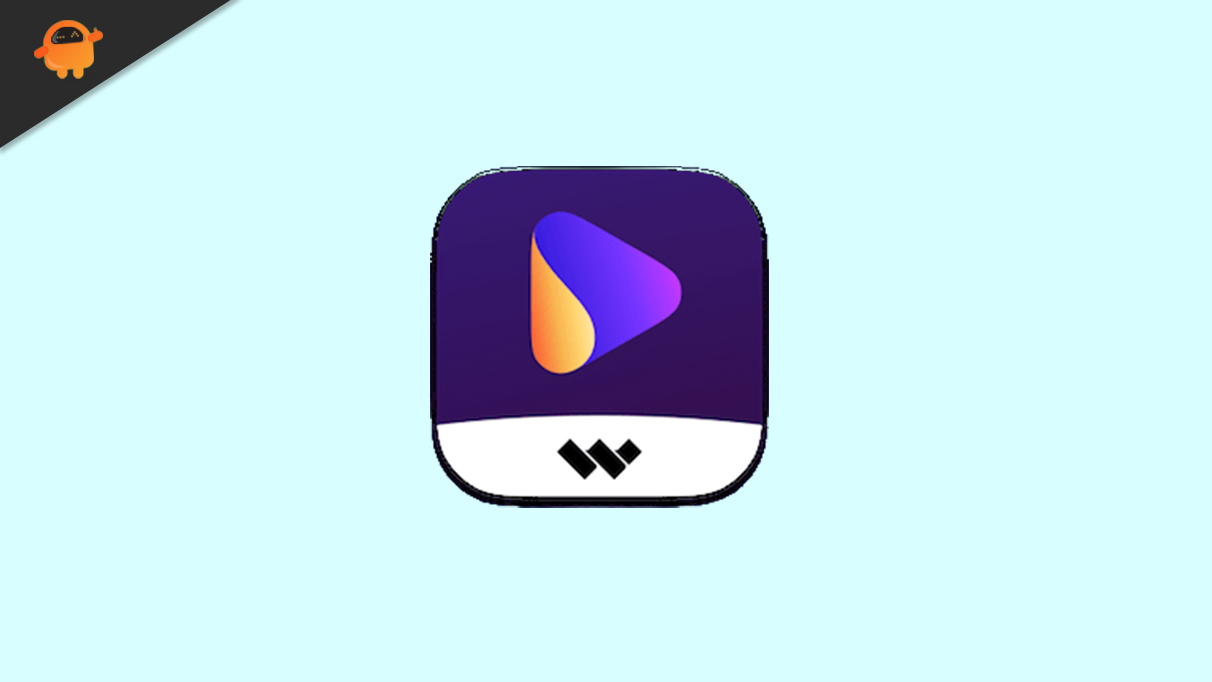 The functions of UniConverter are easy to use with little to no learning curve. With the modern necessity to often compress or convert videos to other formats, UniConverter comes into the picture with all solutions in one place. Whether it is converting a video to another video format, or audio format, or compressing the video without compromising on the quality.
Compared to other free video converter software, UniConverter is far easier to use and learn and can handle both individual and bulk tasks with ease. This makes this tool ideal for students & executives with moderate use to video professionals or freelance video editors for heavy or bulk use.
Main features of UniConverter 14
UniConverter is one of the market peers' software that can easily handle any video format. There are a couple of new features that are now added to the software.
Support for 1000+ formats
Now UniConverter 14 can work with more than 1000+ formats including VP9, AV1, HEVC (H.265) encoder (new MP4 (CFHD)/MOV (HEVC)/MKV (AV1)/Webm (VP9/AV1) and much more. Along with this, it also supports WebM, mp4 format video with alpha channel output.
Fast Processing
The video conversion speed is now increased by 50% means you can do double the amount of your professional work at the same time as before. With support for 4K/8K HDR HD video full-process GPU acceleration editing and converting 4k or 8k videos is now bliss.
GPU & Chipset Acceleration
With support for multi-threaded GPU acceleration, UniConverter is now capable to run with Intel, AMD, or NVIDIA GPU chipsets and take full advantage of the processing power. For Mac users, the new M1 native chipset acceleration is also available giving you a boost in all yoru video conversion and processing needs.
Compress Videos
Now you can compress videos with more available formats and no limit to size. Power users can now set custom compression settings to keep a check on quality, and bitrate and opt for lossless compression. Compressing quality is increased by 80% with 90% without loss of any visible quality.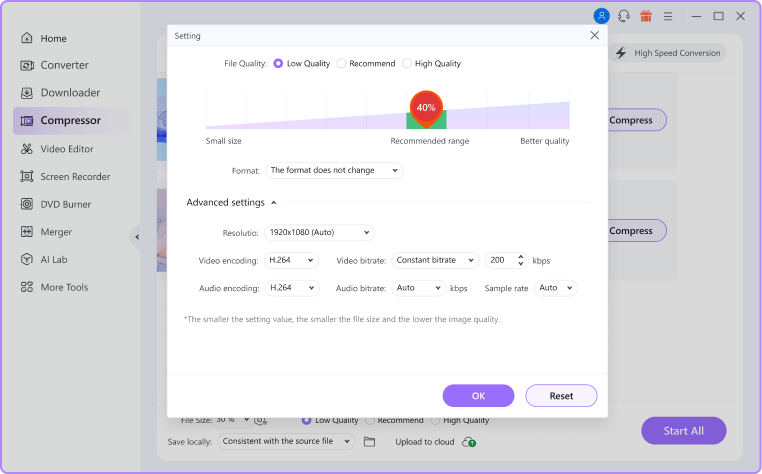 AI audio function
With AI functionality added built-in, now you can record audio/video with minimum background noise. This also helps in processing video files for meetings, convocations, and other meetings or parties' video/audio files. This new AI technology also has a vocal remover feature that helps to remove vocals from any song with one-click functionality.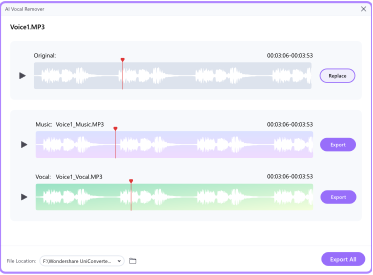 UniConverter Usecase Scenarios
Since UniConverter is a video converter tool, the use case for this tool can help you in day-to-day digital scenarios for every person coming from a professional or hobby background.
Movies and Music Lovers
You may convert movies to other formats compatible with your iPhone / iPad or other tablet devices for easy viewing. You may also compress movies or video songs to save space on yoru mobile devices. Add SRT files to music videos/movies for easy viewing access across different devices.
Sports and Games Fans
Special features to convert GoPro and HD camera videos to other formats, and compress videos without quality loss. Easy format conversion to support a variety of video editors.
Video Producers
Easily convert existing Raw video footage to compatible MP4 or MOV format. Compress video files via complete control on adjustments such as size, bitrate, and quality. Features such as batch process can save you time and effort when it comes to bulk video processing or bulk video file compression tasks.
Educators & Executives
Save and edit youtube course videos, record courses and lectures for students, and convert educational DVD content to shareable MP4 video files. Easily convert professional company videos to other formats such as MP4 or WebP for easy sharing across different departments or marketing channels. Convert and merge videos in batches, and record remote meetings. Compress large video files for easy digital storage.
Plans and pricing
Wondershare UniConverter 14 is compatible with both Windows and Mac devices giving you ultimate support for all your video editing, converting, and compression needs. The product comes with different packages catering to personal, educational, or professional needs.
For personal usage, Windows users can choose from $39.99 per year for a yearly subscription or $55.99 for a one-time fee perpetual plan. For Mac users, the price is $49.99 for a yearly subscription and $79.99 for a perpetual one-time fee plan.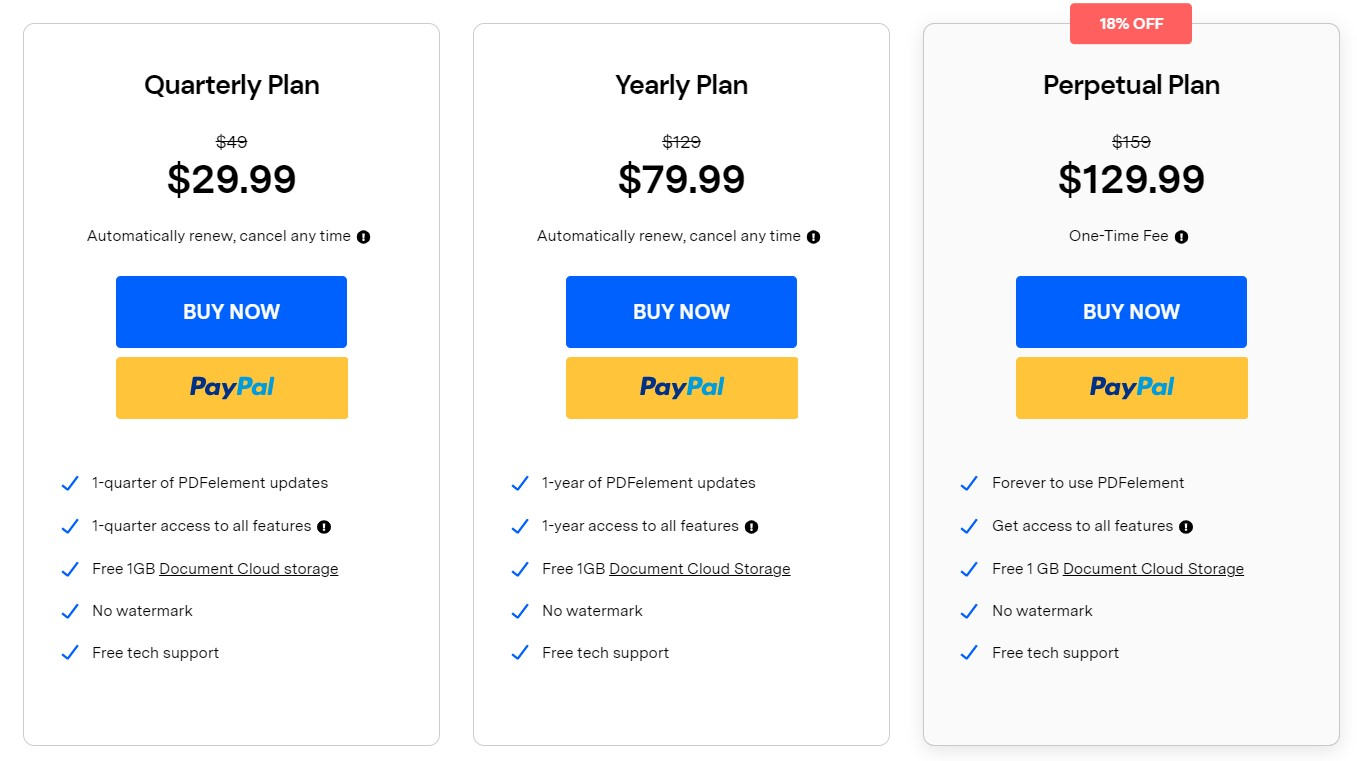 One purchase to unlock all benefits including 6 Add-on features – Smart Trimmer, Watermark Editor, Subtitle Editor, Auto Reframe, AI Portrait, Intro & Outro (Standard Subscription).
For special needs such as education and business use, Wondershare UniConverter comes with different packages. Students can enjoy a 20% flat discount rate on an annual plan with 31.99$ yearly subscription. For business needs, the price per device is $59.99 per year or $89.99 for a perpetual one-time fee plan.
Verdict
Wondershare UniConverter is quite a popular tool amount video professionals for its ease of use and ability to convert to 1000+ different formats with compression support with any video format of yoru choice. This makes it a one-stop destination for all your video needs including video editing, video format conversion, and compression. It is good to know that UniConverter also supports GoPro footage and recent 4K-capable codecs like H.265, with HD and legacy codec formats.
The ability to make small video edits such as trim & crop videos, add subtitles, and apply color filters is what makes this software truly a one-stop destination for every video professional. And the software is quite easy to use and operate with little to no learning curve. Wondershare UniConverter has unending possibilities that you can use to your advantage and with the free trial option, you can explore the tool first before you choose to make a purchase.