Before two years back An American company that deals in a variety of digital media players launched a mind-boggling thing. I am talking about Roku Express 4K/4K+ that developers launched with the aim to offer multi-streaming channels taste in one place. However previous Roku models showcase similar channels but with Roku Express 4K/4K+, we have something more special and advanced.
As the name suggests, with the major upgrade with Roku Express 4K we have obvious the 4K support from multiple streaming channels. But apart from that, there is one more thing that seems cool. I mean remote does Roku Express 4K use? You will see Roku Express 4K+ has a voice remote with TV controls. Even after that, some users find the remote not working. So let's have a look at how to fix it.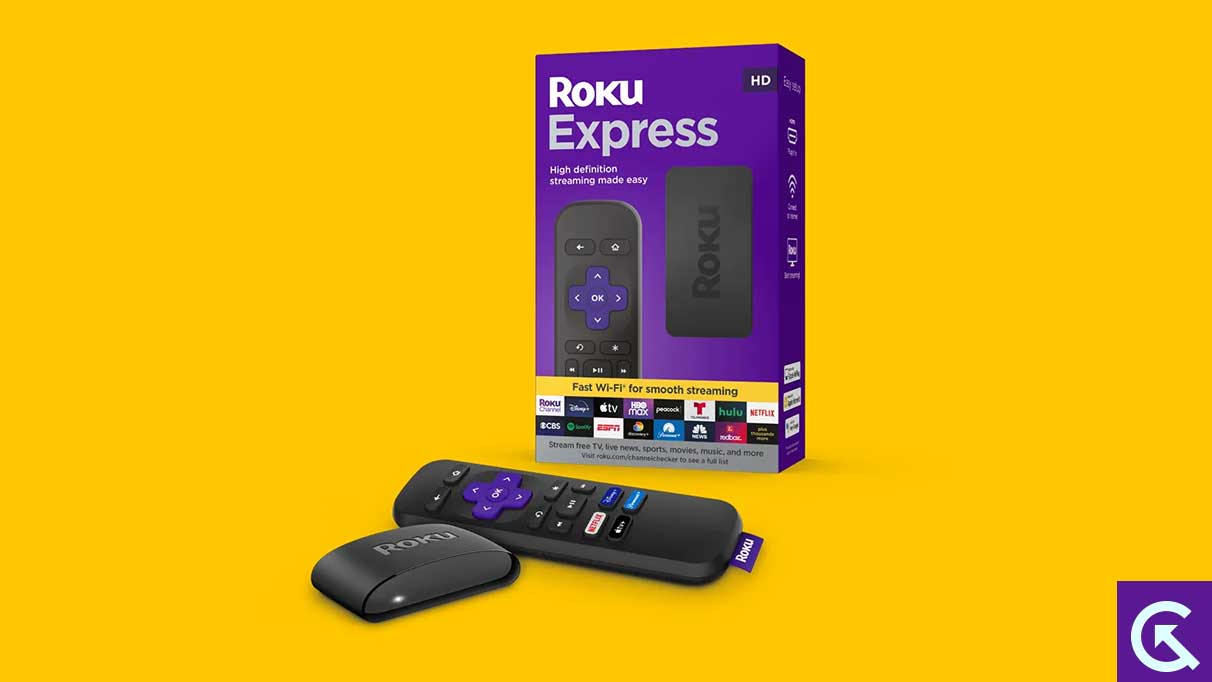 Fix: Roku Express 4K / 4K+ Remote Not Working
After looking at the past records, there is no clue for misbehave by Roku Express 4K. But it is also true that issues arise with high-tech gadgets. And as we above Roku Express 4K/4K+ has immersive features along with a newly equipped remote control. Then it is common that some users might face difficulties. But remember that it is for a limited time not forever. Developers never want such a thing that their users get stuck with minor problems.
Surprisingly that thing proves too, as if you look over Roku support then there you will find a section for remote issues. And if you are here, of course, your Roku Express 4K/4K+ has remote issues. To be specific, some users are experiencing that Roku Express 4K+ remote is not working. Following this, users eagerly want to know how they can fix this issue from their end. Reaching such users, below we are sharing a few ways to fix Roku Express 4K+ not working.
Note: Before starting the troubleshoots I assume that you are using a Roku Express 4K/4K+ remote in reach of Roku device.
Check and replace remote batteries
Whatever Roku Express model you have, the thing here matters a lot is the remote battery. See, if you are facing that your Roku Express 4K/4K+ remote is not working. The first thing you should check is the remote battery. In case they are rechargeable via USB then charge it accordingly. Or in other cases buy its required battery type and insert it wisely.
Make a fresh remote pairing
The next thing you can try is to do a fresh pairing request to your Roku device. Because if you see closely in the previous fix you have topped up the remote battery. After that you are getting the same problem then next you try for a fresh pairing. Maybe possible, there might be some signal interruption between the Remote and Roku devices. So To fix from that end follow the steps below to do a fresh pairing.
First, disconnect your Roku box from the Power Outlet.
Then wait for 10 seconds and reconnect the box.
Next, locate the pairing button on your remote.
Hold the pairing button for 5 seconds or until you see the Roku remote blink.
Following this, the Roku Express 4K/4K+ remote starts doing work.
Factory reset your Roku Remote
I agree that you have initiated a fresh pairing with the Roku device. But do note that even after the Roku remote can't work properly. Because it may be the reason that its functionality gets disturbed. For such a scenario you need to attempt a factory reset. As it will take back the remote accessibility to the factory position. Additionally, it will wipe out all the disturbances happening before resetting. Ideally at this point, Resetting the remote is the best option and to do so follow the steps below.
Simply, Remove the batteries from the Roku Remote.
Then remove the power supply from the remote.
Wait for 10 seconds and replies the Roku box with power
Next Reinsert the batteries into your Roku Remote.
That's it, From now Roku Remote for sure starts working
Raise a Help request with Roku Support
The final fix that we can suggest is to raise a help request over Roku Support. Because you have done all the fixes that an ideal user can do. And at this point, the only fix visible is official assistance. As developers are the only ones that can hear your concern personally and suggest personalized assistance. So head to Roku Support and ask for help with the message along with the fixes you have tried as described.
Besides that, you can try Wi-Fi connectivity as some high-tech Roku remotes require internet connectivity for such things. In addition to that, you can check out that there should not be any hardware damage/issue with the remote. If something like any then we recommend you to book a appointment with the nearest Authorized service centre and claim your warranty if any. Now I hope you got known how can you fix this issue. Even if any users have queries then ask them below.