The Nvidia GeForce RTX 3090 and 3090 Ti are one of the most powerful graphics cards available in the market today. Both of these are able to give outstanding performance along with playable 8k gaming performance and amazing 3D rendering results. Due to the good advancements, many users have rushed to purchase the latest version of the RTX 3090 graphics card, but some of them are facing issues while connecting to the dual monitor PC setup.
There have been numerous complaints regarding the issue of dual monitor pairing setup with exiting RTX 3060, 3070 & 3080 setup which we discussed earlier here. Although the same issue has been bugging the RTX 3090 & 3090 Ti users as well because the graphics card is not detecting their second monitor. In this guide, we will focus on some working troubleshooting methods to fix the issue.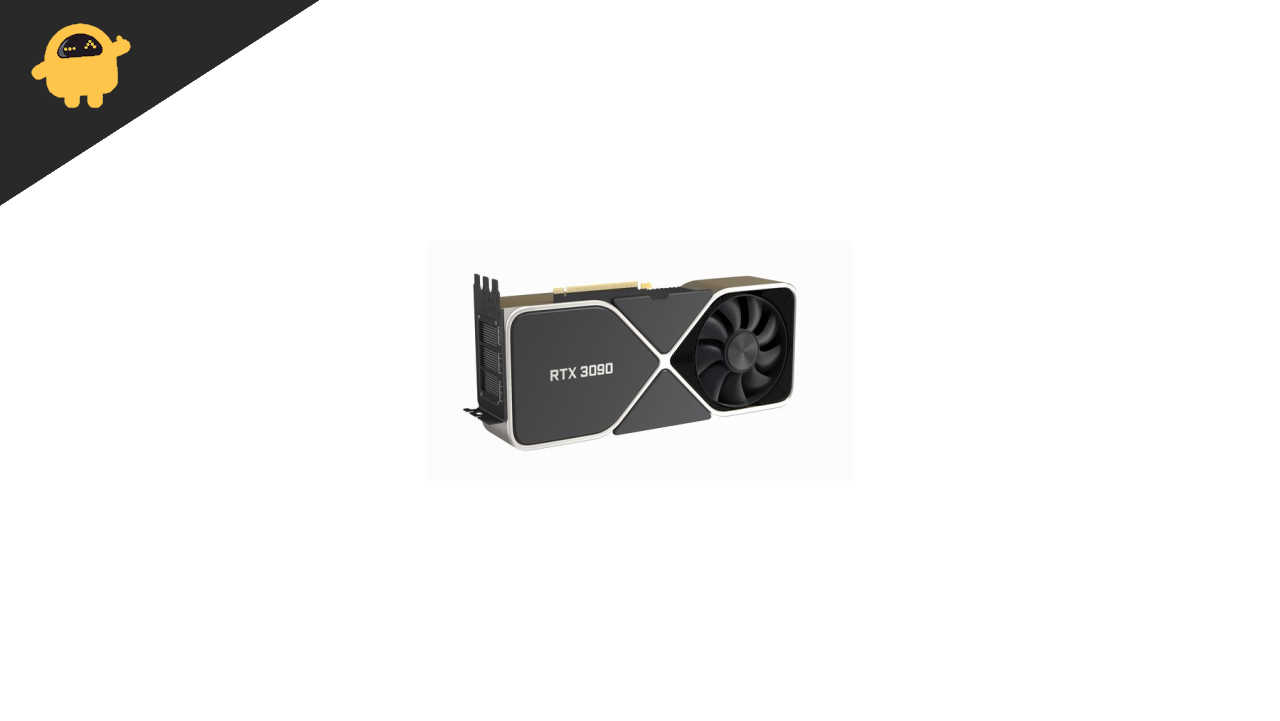 Fix: RTX 3090 and 3090 Ti Not Detecting Second Monitor
Nvidia had recently launched their maxed-out graphic card name 3090 & 3090 Ti version with starting price of $1500 which can deliver outstanding performance. If you are facing any difficulty using this card on your dual monitor setup, this guide shall help you out with the same.
Method 1: Rebooting PC
Sometimes most issues can be fixed with a simple restart. The very first time you install the RTX 3090 & 3090 Ti on your PC system, it's important to reboot your PC so it can register it as a valid graphics card unit and process the drivers as well. So restart your PC and see if it helps.
Method 2: Trying a different monitor
It is possible that the PC you just connected is low resolution or has some sort of hardware fault. Either you can try unplugging the second monitor for some time and then plugging it back on, or you can use a different monitor to see if that works.
Also, make sure to check if both the monitors have the correct display input signals. Since many users use a VGA input source while they connected the GPU using HDMI.
Method 3: Enable Graphics Card
Automatically your PC should detect the graphic card and enable it automatically. However, many users on Windows 11 setup have reported that the OS is not doing so and using the integrated graphics setup to process the graphics. So you can use the below steps to enable your RTX 3090 card manually:
Open Device manager on your PC and navigate to Display Adaptors.
Expand the section and check for connected GPU units.
Now, right click on NVIDIA RTX 3090 properties.

In the properties window, go to the "Driver" section.
Click on "Enable" and then "OK".
Method 4: Different display port cables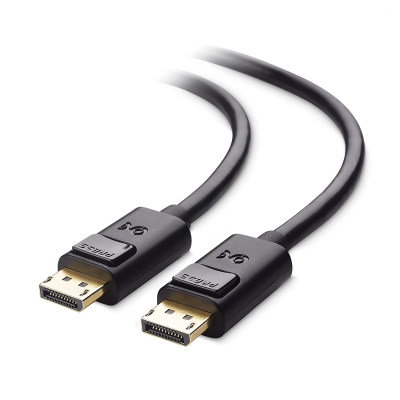 There is a different kind of display port cables that helps you to connect your GPU unit to yoru monitor. However not all of them can support a super fast lane for 8K graphics, and as a result, you might have a black screen, or the monitor may not connect.
This is a weird issue for sure, but you can easily solve it by connecting with a different display port cable. You can either use different display port cables that are present with you, or order a new one from Amazon which is specifically marked as "compatible with 3090 & 3090 Ti GPU".
Method 5: Cross-check Graphics Card Slot
Each PC comes with an internal Graphics card slot where you can plug in a card of yoru choice and use it. However, there are chances that the slot is damaged or not fully working at the max. Sometimes due to excessive dust in the card slot, the slot doesn't work or doesn't detect the card. Heres how you can fix it:
Open the CPU cover cabinet and check the card slot area.
Check for any physical damage. If there is any damage, then you have to contact your local PC hardware repair shop.
If everything seems fine, remove your RTX 3090 card and use a blower to clean the slot area.
Once clean, insert the card back and in and make sure the fans are running for the RTX 3090 card.
Reboot your PC and check if the card is being detected on your system.
Method 6: Check for Weak Power Supply
Nvidia RTX 3090 & 3090 Ti are quite popular due to their heavy power need. As a user, you have to make sure to connect adequate SMP or another power source to cater to the energy requirements for RTX 3090 & 3090 Ti Graphics cards.
A weak power supply will not be able to provide enough power. Nvidia recommends a minimum power supply size of 850 watts, which is a 100-watt increase over the original GeForce RTX 3090 requirement
Method 7: Trying HDMI cables
Usually, you have to use the Display port connected to connect your Display for better experience and compatibility. However, you can use HDMI cables as well and they work the same as the Display port.
This method will work for users who do not have a Display port connecter on their PC and monitors and want to use HDMI instead.
Method 8: Download Latest Nvidia Drivers
Although Windows 11 is fully capable of auto-detecting and downloading the required drivers for your RTX 3090 GPU, but it will be better if you download them manually and install them. The process of downloading and installing the drivers is easy as follows:
Go to the official NVIDIA website and download drivers from here.
Once the drivers are downloaded, open the installation wizard.
Follow the onscreen instructions to install the correct drivers.
Method 9: Set RTX 3090 as default
Facing RTX 3090 not detecting a second monitor can be solved just by setting the said graphics card as default.
Right-click on the blank screen and select "Nvidia Control Panel".
Tap on the "3D Settings" option present at the left panel of the Nvidia window.
Click on "Manage 3D Settings".

Tap on "Program Settings".

Click on the drop-down arrow present under "Select the preferred graphics processor for this program" and choose "High-performance NVIDIA processor".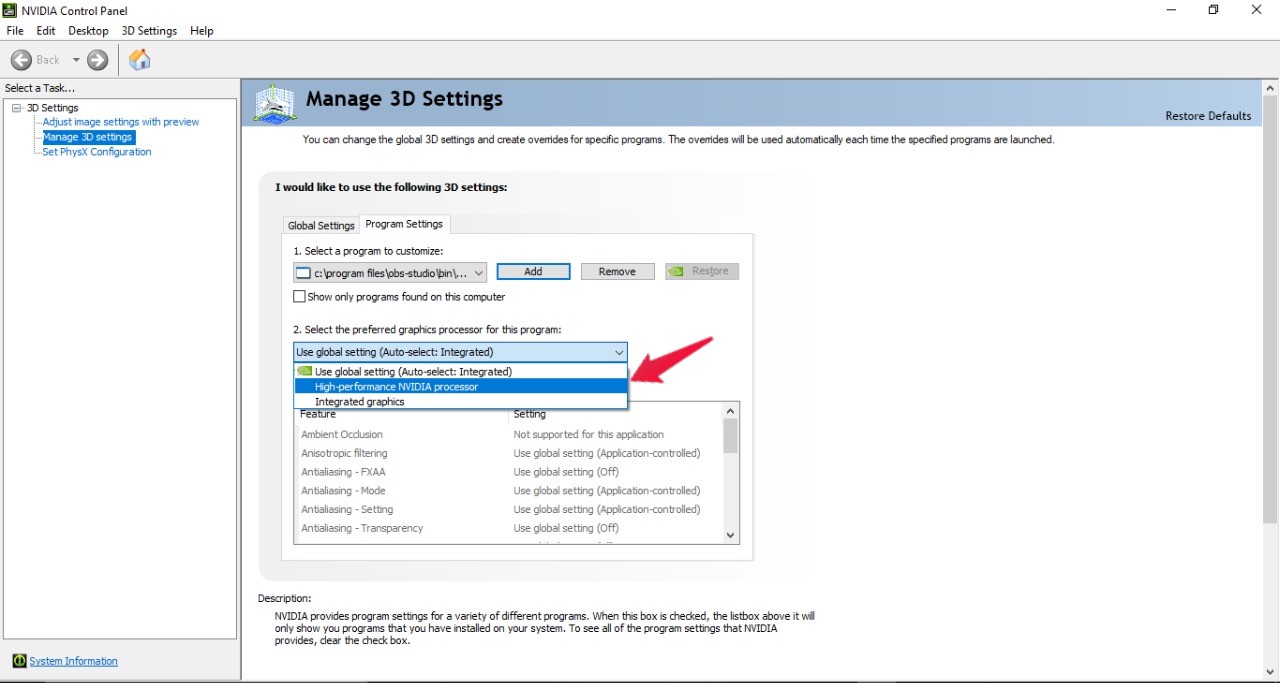 Close the window, and restart your PC to see if the problem is fixed or not.
Method 10: Update System BIOS
If none of the above methods works for you, then it's possible that the BIOS your PC works on is very outdated and does not support RTX 3090 & 3090 Ti GPU hardware. But no need to worry as you can also update your PC BIOS to make sure everything runs fine.
Please note that BIOS is what runs yoru PC, if you do not update it right, your PC will not run. So make sure to take help from a professional if needed.
The process of updating the BIOS is different for every PC, so make sure to connect with your PC manufacturer or local technician to update BIOS.
Conclusion
This brings us to the end of this guide for fixing RTX 3090 and 3090 Ti not detecting the second monitor issue. Please note that the issue can also be hardware where you have to request for a replacement from RTX customer care. And in many cases, it's mostly due to the wrong cable connection and configuration. The above methods shall help you to fix this problem easily.