There's a lot of buzz around the popular short-video making app TikTok. The app from Chinese firm ByteDance was launched in an attempt to garner a global audience and kin to Chinese app Douyin and it is based on Hong Kong. It was listed as the world's most downloaded app in the United States back in September 2018 surpassing the likes of YouTube, Facebook, Instagram, and others. However, things haven't been right with the popular app.
Back in October 2018, the app was rumored to be taking its last breath when the TikTok US handle denied the rumors and rejected the same. There have been a lot of reports claiming that the app will go down shortly. In December 2019, the app was banned by the US Army on government phones although it was allowed on personal phones by army personnel. This gave the much-needed air to the rumor that TikTok was going down and soon, many people took to the internet to discuss its closure. Then we heard that ByteDance is looking forward to a ban, however, this was again outright denied by its parent company's spokesperson.
TikTok Banned in India
There's more. Following the ongoing Sino-India border dispute between two highly populated countries in Asia, the Government of India banned TikTok and 58 other Chinese apps later last month. This included bigwigs like SHAREit, CamScanner, among others. It is subject to the loss of billions of dollars in revenue due to the ongoing ban by the Indian government.
After India, reports have flourished on the internet that Australia will also ban TikTok in the country although TikTok Australia's head denied some claims and mentioned that these reports aren't credible.
TikTok is exiting Hong Kong following the national security law by China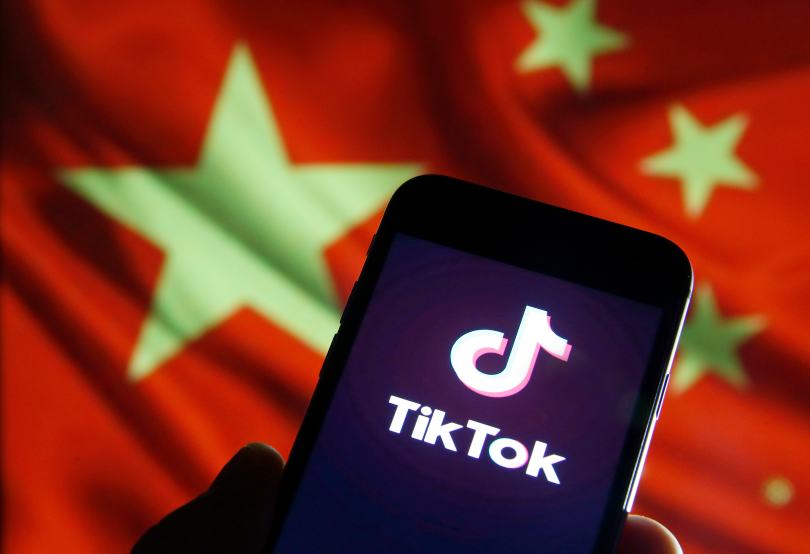 TikTok is exiting Hong Kong following the national security law imposed by China. In fact, the company will exit the city "within days". TikTok is now run by Kevin Mayer, a former Disney executive who added that the app doesn't store user data in China. TikTok has stated that it never abides by the requests the Chinese government makes to access users' data and to censor content. However, with the security law imposed, the sweeping powers to the Chinese government could cause snarl in the privacy and data of the users.
According to the legislation, not abiding by the laws put up the Chinese government could land someone in life imprisonment alleging terrorism, collusion with foreign forces, secession, and subversion.
Bigwigs like Telegram, Google, Facebook, Twitter, WhatsApp, and Facebook have already been working on the changes in their operations in the city that has been subjected to numerous protests last year. They have denied accepting any requests put up by the Hong Kong police in an attempt to assess the political environment in the city.
Every American must understand the risk from apps including @tiktok_us that are used by the Chinese Gov't to spy on Americans.

That's why I introduced a bill that would ban TikTok on US government phones. I'm glad @SecPompeo & the Administration are taking this threat seriously. https://t.co/KZVWzZEpcl

— Rick Scott (@SenRickScott) July 7, 2020
Earlier on July 8th, Senator Rick Scott tweeted on its official handle about how China is spying on American's data on TikTok that has again spread like wildfire. US Secretary of State Mike Pompeo made a statement that they are certainly looking forward to banning Chinese apps that would include TikTok to which Kevin said that the company is led by an American CEO with many employees across different departments in the U.S.
He further added that TikTok's priority is secure and safe app experience and they have traded or provided any user data to the Chinese government and they won't comply even if asked.
Update 20 (September 16)
According to the latest update, after the deal revolving around TikTok and Oracle, the former's global business has been proposed as a new U.S.-headquartered company. Oracle will have a minority stake in this new entity and will have its stake in the whole of TikTok and not just the US operations as it was earlier reported. Moreover, ByteDance which is the parent company of TikTok will have a majority stake in the company along with U.S. based investors like Walmart getting their minority stakes in the new entity. This will enable TikTok to avoid the ban on the U.S. soil without giving away entire U.S. operations. [Source]
Update as of September 22: There's an ongoing tug of war between the U.S. government and TikTok among other parties. After the deal between TikTok and Oracle/Walmart received a preliminary okay from the Trump administration, reports have started pouring in after Trump said that they (Chinese) will have nothing and if they do, the deal won't make it through. He added that both Oracle and Walmart will have majority shares in TikTok Global. ByteDance said that they will have 80 percent stake after opening it for IPO followed by Oracle's 12.5% and Walmart's 7.5%. It remains to be seen when the actual deal is signed. [Source]
Update 21 (September 18)
According to the latest update, the Trump administration has removed both TikTok and WeChat from Google Play Store and Apple App Store on Sunday. Apparently, Trump has barred any companies from processing payments for WeChat including internet traffic, fund transfer as well as CDN and any other services that WeChat offers. Moreover, TikTok is facing similar restrictions although it will be restricted from November 12 unless both the parties come to an understanding about the same. [Source]
Update 22 (September 19)
Vanessa Pappas who is the interim CEO on TikTok tweeted asking the folks at Instagram and Facebook to support TikTok and fight against the U.S. This is due to the fact that TikTok will be banned from downloading on both Google and Apple App Store on September 20 (Sunday) as per the executive order signed by President Trump. Vanessa has asked support to maintain core principles like freedom of expression and so on. [Source]
Update 23 (September 20)
After a lot of exchanging of dialogues and whatnot, US President Donald Trump has finally approved the deal in concept. There are still a lot of things that needs to be agreed upon both by TikTok and the U.S. government and all other parties involved including Walmart, Oracle, ByteDance and so on. [Source]
Update 24 (September 21)
TikTok is now partnering with Oracle as its technology partner while Walmart will be its commercial partner thereby setting up a new company called TikTok Global. TikTok is seeking a pre-IPO financing round with an estimated valuation of $60 billion USD. Apparently, ByteDance which is the parent company of TikTok claims that they weren't aware of the $5 billion education fund that they had to pay as a part of the plan. According to the new deal, ByteDance will own 80% of the new entity TikTok Global while 7.5% and 12.5% of stake will be acquired by Walmart and Oracle respectively. [Source 1, 2]
Update 2: A US Judge has blocked the executive order signed by the Trump administration thereby blocking the President's action to remove WeChat from both Google Play Store and Apple App Store. Even TikTok was part of the same executive order, however, it was pushed by a week till September 27 keeping the positive developments in mind. [Source]
Update 25 (September 23)
As per the latest update coming from a Chinese news portal China Daily, the US is practicing a dirty and unfair game with TikTok asking it to fully handover the new entity TikTok Global to Oracle and Walmart with ByteDance taking a backseat. The US government has reportedly imposed several measures to ensure that ByteDance sells TikTok to any American company under the pretext of national security and if successful, the US government will repeat it with other foreign companies that are outperforming their U.S. peers. [Source]
Update 26 (September 24)
TikTok has reached out to a US federal judge to gain an injunction on the upcoming removal of its app from Google Play Store and Apple App Store to take effect on Sunday (September 27). The judge had already provided an injunction for WeChat from a similar situation. TikTok says removing its app from app stores would mean millions of users who hadn't downloaded the app yet will not be able to download it anyways. TikTok's parent company ByteDance and the Trump administration have been exchanging dialogues from quite a long time with the latter adamant to either ban the app in the U.S. entirely or sell the majority of stake to a U.S. company where Walmart and Oracle are currently partnering with ByteDance with a total 20% stake. [Source]
Update 27 (September 25)
Apparently, federal judge Carl Nichols has made a request asking the lawyers for the Trump administration to postpone the ban on TikTok from Google Play Store and Apple App Store on September 27. This comes a day after TikTok filed an injunction against the ban on downloads on the app in the U.S. as imposed by the Trump administration. The judge further added that a brief arguing why the ban should pass against the injunction should be made available at 2L30 pm EDT or Friday or else the ban will have to be postponed. [Source]
That's almost everything you should know about TikTok shutting down in 2020. Stay tuned for more updates.