SSDs have come a long way since the early SATA II days, but capacity has always lagged behind hard drives. So when Apple released the 60-inch MacBook Pro, something about this machine was unprecedented, the fact that it could be equipped with up to eight terabytes of high-speed NVMe storage. However, right now, if you go to market or even to an eCommerce website, you'll find that there are numerous NVMe 2.0 SSD are available to offer by various companies such as Sabrent.
Apart from this, these SSDs are usually way faster and powerful than the normal SSDs. But, not every laptop or PC comes with the in-built NVMe 2.0 because it will dramatically increase the product's price. SO, is there any way using which we can use or run an NVMe M.2 SSD on our computer? Well, let's find out in this article and check if we are allowed to do so.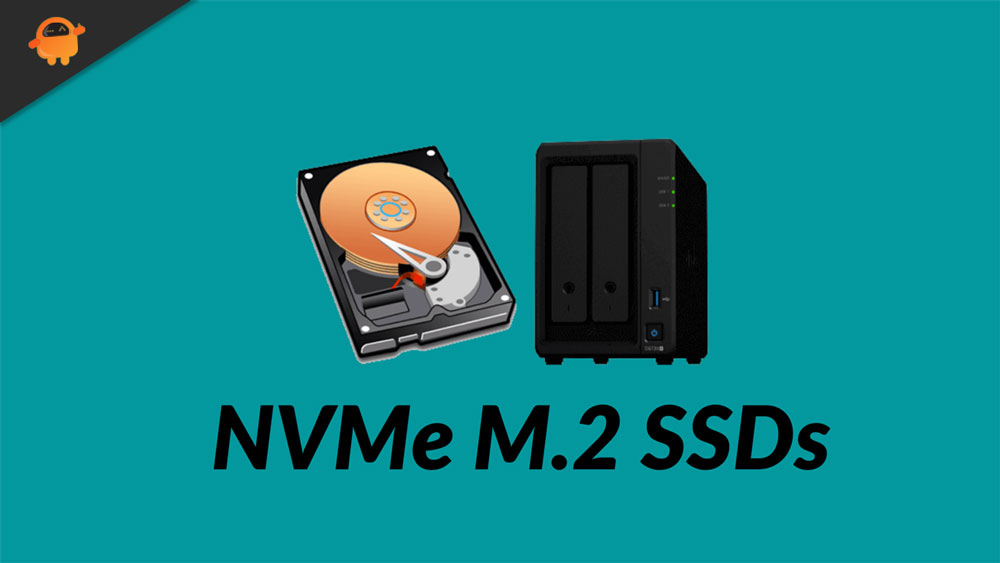 Can My Computer Run NVMe M.2 SSD?
Well, of course, you can update your computer with NVMe M.2 SSD. So, if you are planning to do so, then, without thinking twice, go for it. However, before that, you must keep in mind a few things. For example, does your PC supports NVMe M.2 SSD? What are the things you must require to avoid when purchasing NVMe M.2 SSD, etc. You will get all the necessary information in this guide. But, before that, first, let's know a little bit about SSDs.
What is Solid State Drive (SSD)?
As the world modernizes, Solid State Drives are appearing in more and more computer systems. The drive-in your computer saves and stores your data, everything from documents to photos to software programs.
The newer generation drives are solid-state drives. They're gradually replacing traditional hard disk drives because they're compact, more durable, and process information faster, just like portable USB drives and social media websites.
Solid-state drives store information to their memory chips whether you ask them to or not. Meanwhile, SSDs are now typically half the size of traditional hard drives. However, the currently available SSDs are small enough that they can fit directly onto computer motherboards easily.
If we are now talking about the non-Volatile Memory Express Solid-State Drives or SSDs. Now, these drives are relatively new and have only been around for a few years now, and just like regular 2.5-inch SSDs that we're more familiar with, M.2 SSDs also use flash memory for data storage, and they are very fast.
But the difference between a regular 2.5 inch SSD and an M.2 SSD is that the M.2 is a totally different form factor, and it connects to a different type of slot. The M.2, previously known as the next generation form factor, is a standard used for internally mounting expansion cards.
As we know, SSDs have dramatically passed mechanical hard drives as far as speed, and this is because SSDs have no moving parts. Instead, they use flash memory for data storage as compared to mechanical hard drives that use rotating magnetic disks to store data. But in recent years, SSDs have gotten faster and are more capable of moving data at a faster rate.
So in order to unlock the full capability of SSDs, engineers needed new technology to unlock the faster speeds of SSDs. And that's where M.2 and NVM. NVMe or Non-Volatile Memory is a communications protocol developed explicitly for SSDs. It basically reduces the CPU overhead and streamlines operations which lowers latency and increases input and output operations per second.
Does your PC Support NVMe M.2 SSD?
You really need to take care of this before purchasing an NVMe M.2 SSDs for your laptop or PC. So, do some research about your laptop model on your system manufacturer's official website. Meanwhile, if you didn't find any information regarding this, that means your system might not support the NVMe M.2 SSD port. However, to confirm this, you must download a software called CrystalDiskinfo.
So, download the file and double-click on it to initiate the installation process. Then, follow the on-screen instructions to install it. Once it gets successfully installed on your PC, you can simply open it. Then, once the CrystalDiskinfo is open, you'll get an interface section.
Therefore, if Serial ATA is mentioned inside that box, then this means that your device is supported NVMe M.2 SSD. However, if you noticed that it is mentioned NVMe express instead of Serial ATA. This means your device supports the express version of NVMe SSD.
Also, if you know how to tear down the PC or laptop, you can see the difference just by seeing the port available for your PC.
Also read: How to Enable Dynamic Refresh Rate (DRR) on Windows 11
Things Need to Avoid When Purchasing NVMe M.2 SSD?
There are many things that you require to consider while purchasing the NVMe M.2 SSDs. Also, there are numerous things that your need to avoid. So, let's start with what you need to consider before buying.
Examine that how much storage data you need before buying it as they are not so wallet-friendly. So, you don't want to change it regularly when you are running out of storage.
Also, remember one thing that quality matters the most. So, you have to make sure to do not to compromise with the quality of the manufacturer. If you buy a well-trusted brand like Samsung, then the SSDs give your more benefit in the long run.
Make sure to check the type of flash memory before buying that it is single, triple, multi, or multi-level enterprise NAND-type.
Now, let's move towards the things that you need to keep in mind before buying the SSDs. So, here are some points that you need to avoid:
Check the speed of the SSD that you are about to buy.
Also, check the size of the SSD as it may be possible that it will not be fitted on your laptop. So, make sure to cross-check the size before buying.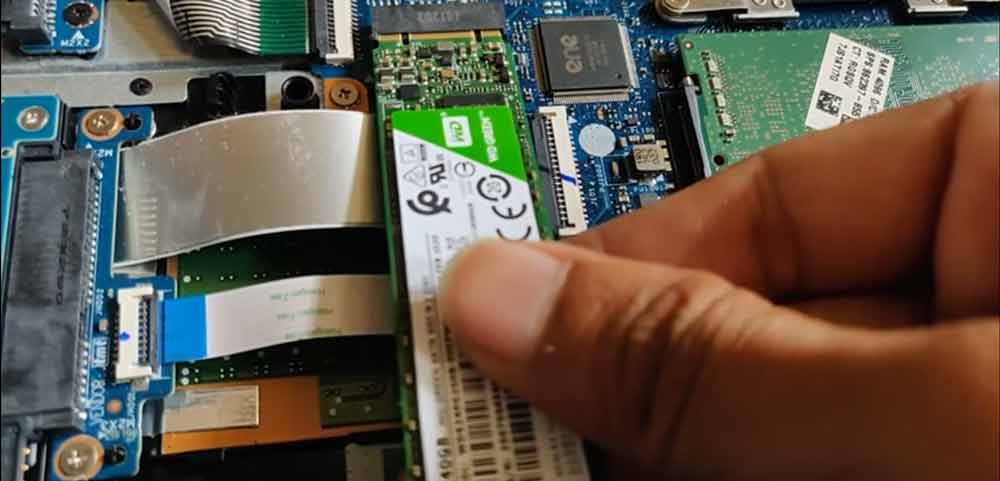 Nevertheless, you must check about the warranty of SSD that the manufacturer gives you.
Last but not least, double-check if your device supports the NVMe M.2 SSDs or not using the software we mentioned earlier in this guide.
Our Recommendation:
Here are some of our picks for NVMe SSDs that you should check out. First up is Samsung's 960 Evo M.2 take a late as the little brother of the 960 Pro who almost performs as good as its bigger brother. But it is more wallet-friendly. The one that you should buy and is budget-friendly is the one terabyte version that has a peak performance of 3200 megabytes per second reads and 1900 megabytes per second writes. It also comes in 250 and 500 gig capacities with three-year warranties.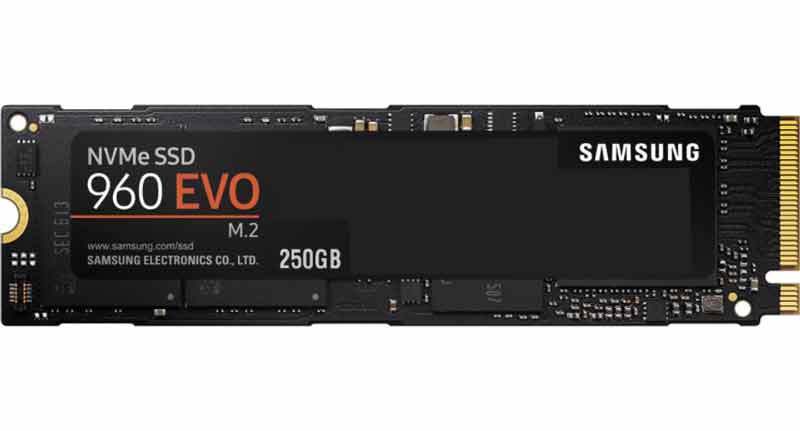 Next is the Intel 600 P; it's definitely the best bang for a few bucks. It comes in the capacity of 128, 256, 512 gigs, and one terabyte. The Intel 600 P is a great option as a primary drive for any gaming PC. If we take the example of the 256 gig model, then it has sequential reads of 1570 megabytes per second. Also, it sequential writes with the rate of 540 megabytes per second. Meanwhile, it sports a five-year warranty.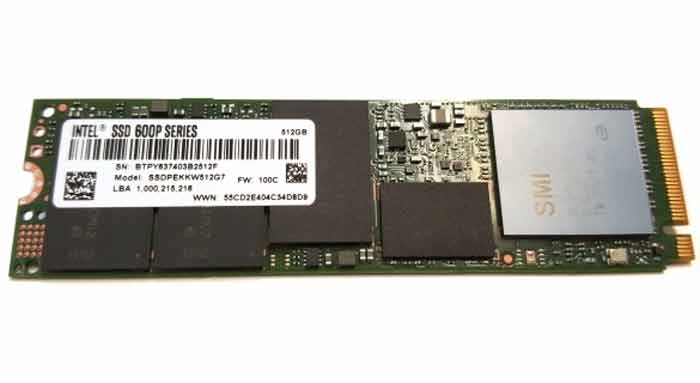 There are also many options available in the market. Therefore, it is not necessary to buy the one that we mentioned in this article. These two are just for example. So, do research before buying one.
Conclusion
SSDs are just like an expansion cards. However, currently, not all motherboards are going to have an M.2 slot. Also, as I said before, this is a relatively new technology that's only been around for a few years. So, it may take time to adapted by the different PC manufacturer companies and users too. But, currently, the only factor that prevents manufacturers from using NVMe SSDs for their every product is it is not cost-efficient.
So, guys, that's it for this article. We hope you find this guide helpful. Also, if you have any doubt regarding today's topic, let us know in the comment section.