Samsung Galaxy devices are very popular when it comes to features and enhancements. For many years, Galaxy smartphones are coming with fingerprint sensors which act as the first door to privacy and security for your data as well as your smartphone. Now, this feature has become an industry standard and comes with almost all Samsung Galaxy phones. But issues with fingerprint sensors are very common, which range from fingerprint not detecting or the sensor not working at all. Here are some troubleshooting ways to fix Samsung A11 and M11 fingerprint sensor not working issue.
Although it's very rare to see fingerprint sensors not working, but not entirely avoidable. Recently many Samsung A11 and M11 users are reporting the fingerprint sensor not working issue. In this issue, either the sensor is not able to detect user's finger properly, or not working at all.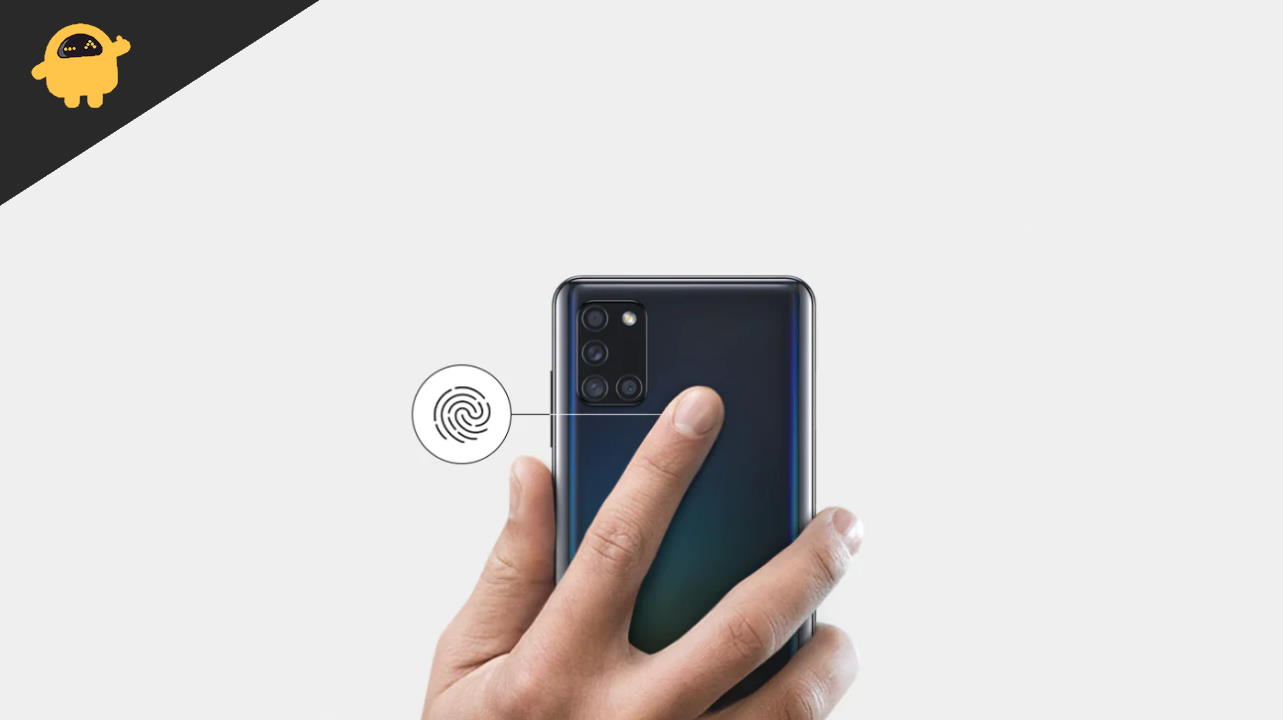 Fix: Samsung A11 and M11 Fingerprint Sensor Not Working
After investigating the issue with my recently purchased Samsung Galaxy A11 and M11 smartphones, I formed a list of solutions that worked for me. The most common reason behind such issues is either software glitches or fingerprint gestures. Here are some troubleshooting ways you can fix them.
Method 1: Device Reboot
Usually, fingerprint sensor issues are minor software glitches that can be fixed with a device reboot. First, save your important work (if unsaved) and then press the power button until you see the reboot menu. Click on the reboot button and see if the sensor works now.
Method 2: Clean sensor
the fingerprint sensor behind Samsung A11 and M11 smartphones is very delicate, and dust or debris can hamper their accuracy. So take a clean cloth and some cleaning solution, and clean the sensor thoroughly. Also, make sure that you don't use any invasive phone covers which might cover the sensor in any way.
Clean fingers are important for the sensor to read properly. So make sure your fingers don't have any dust or oil in them. If you have waterly hands, then also fingerprint sensor won't work 100% of the time. In case there is an injury on your finger (minor cuts etc), then the fingerprint sensor won't work either. In such cases, you have to log in to your device via traditional unlocking mechanisms, such as pin lock or pattern lock.
Method 3: Check Hardware fault
The chances of hardware-level fault are very absolute, but it's good to check. If your device's fingerprint sensor is having a hardware-level fault, then you have to get it replaced by connecting with the nearest service center. To check the hardware fault, follow the steps below.
Open the dialer app on your device and dial *#0*, then tap on the call button.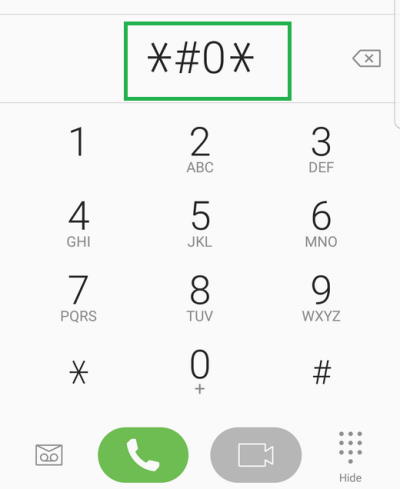 Here you will see a hidden menu for testing purposes.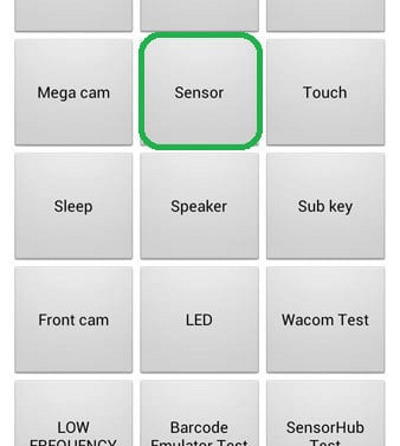 Click on the sensor and follow onscreen instructions. Put on your finger on the fingerprint sensor and see if it detects the finger. If it doesn't, then there are high chances of hardware damage, and you have to get your device checked by a professional.
Method 4: Disable Fingerprint Gestures
Fingerprint gestures were introduced to all Galaxy devices in 2019, and since then, a lot of users complain about them. Fingerprint gestures help you to assign certain gestures to open the camera app, calendar app, or other things by swiping on the sensor. But this can create confusion for the sensor, so it's advisable to disable this feature altogether.
Open the Settings app on your device and navigate to the "Advanced Features" option.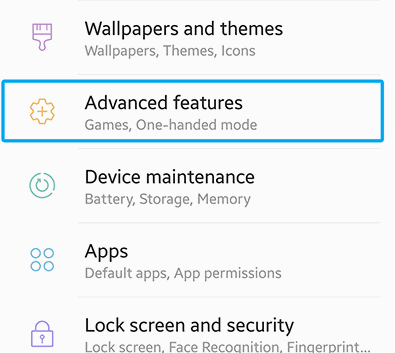 Here choose fingerprint gestures and disable the feature.
Reboot your device and see if the issue is resolved or not. If not, follow the below methods.
Method 5: Clear app cache data
Just like all applications, system apps such as lock.apk and fingerprint_sensor.apk keep cache and data. If such data gets corrupted, then the fingerprint sensor will not be working properly. So it is advisable to clear app and cache data for the fingerprint sensor.
Open the Settings app and navigate to the Apps section.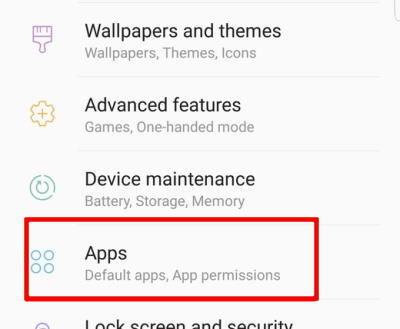 It will show a list of installed system applications.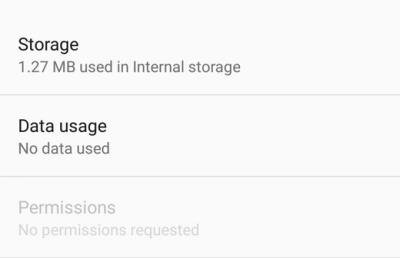 Here find the"FingerprintASM" app and then on the "Storage" option.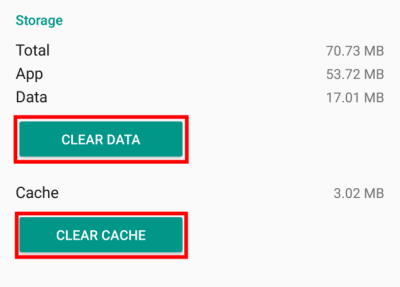 Click on the "Clear cache" button and then on the "Clear Data" button.
Method 6: Re-register fingerprints
With time, your fingers increase in size and may go through a rough phase where your fingers get minor cuts due to regular work and activities. If you haven't updated the fingerprint patterns in the last 2-3 months, I suggest you re-register the fingerprints again.
Open device settings and go to lock screen settings.
Here go to fingerprint lock and delete existing saved fingerprint details.
Now click on "add new fingerprint" and follow onscreen instructions to re-register your fingerprints.
Method 7: Wipe cache partition
Your device cache is temporary data stored in your device system files. But in some cases, this data may get corrupt and integrate with the present apps and activities of your smartphone. So follow the below steps to wipe the cache partition on your Galaxy A11 and M11 device.
First, turn off your device by pressing the power button.
Now boot your device in recovery mode. You can do this by pressing "Volume Down", "Bixby" and the "Power" button.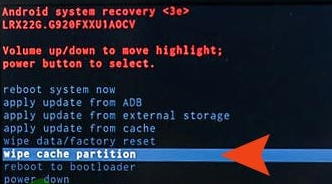 This will open a recovery window. Here navigate to "Wipe cache partition" and press the power button to select the option.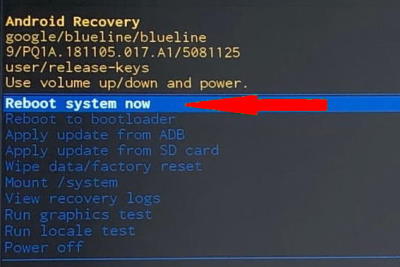 After completing the process, select the "reboot now" option and reboot your device.
Method 8: Check for OS updates
Samsung android team is constantly pushing new updates for all Galaxy devices including Samsung A11 and M11 as well. With these new updates, temporary issues such as connectivity, speaker, device lag, and fingerprint issues can be easily fixed. So check for the latest update available for your particle device and update.
Open the Settings app on your device and navigate to Software update.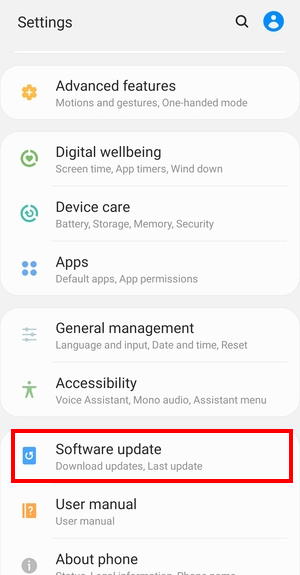 Here check if any new update is available, if it is, follow the onscreen instructions to install the update.
Conclusion
If none of the above troubleshooting ways work for you, then the issue might be in the operating system. So go ahead and check with the latest software update available on your smartphone. Also, make sure you don't have any dust or oil in your fingerprint sensor; having such debris can create further hindrance in the sensor.