Samsung Galaxy S23 is a high-end flagship smartphone series packed with cutting-edge features and offers unparalleled performance. Although they come with great hardware and software, the possibility of bugs and errors can't be ignored. Many Samsung Galaxy S23, S23 Plus, and S23 Ultra owners have recently reported that the device keeps rebooting automatically. If you happen to be one of them, fret not! This guide will walk you through effective solutions to fix the random rebooting issue on your Samsung Galaxy.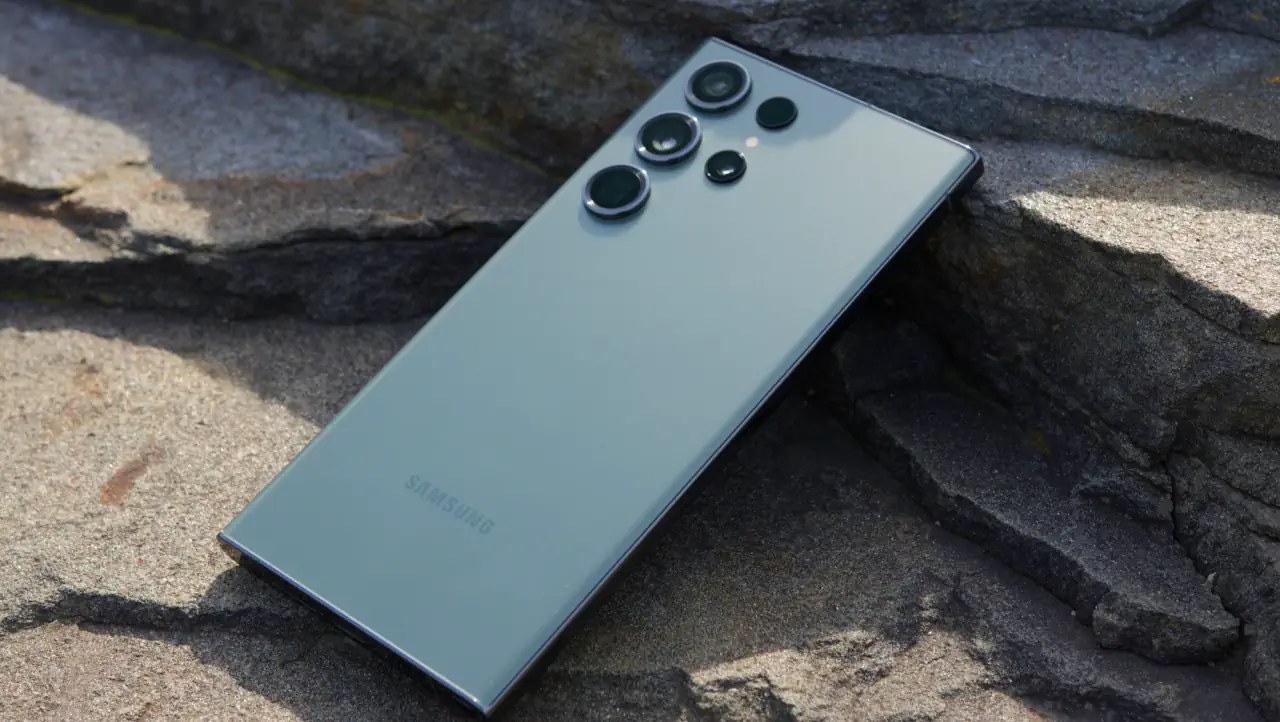 Suppose you are in the midst of an important call with your boss, capturing a beautiful moment, or playing your favorite, and suddenly the device reboots automatically. Well, it can be very frustrating as it will negatively impact your workflow which can lead to productivity loss.
In this detailed troubleshooting guide, we will walk you through various solutions along with all the steps to help you fix the random reboot problem on your Samsung Galaxy.
Before we begin our troubleshooting, let me quickly take you through the potential issues which could be causing random reboots on your Samsung Galaxy S23, S23 Plus, or S23 Ultra. By understanding the problem and its causes, you will be able to troubleshoot it more effectively.
What Causes Random Reboot on Your Samsung Galaxy?
Software bugs: Software-related issues can often trigger automatic reboots. It could be caused by a recent software update, incompatible apps, or corrupt system files. In such cases, troubleshooting steps like clearing app caches, updating software, or performing a factory reset might help.
Third-party apps: Third-party applications can cause conflict with system processes and might result in issues like random reboot. If the problem has occurred after you have recently installed an app, removing it could fix the random reboot issue.
Device overheating: Continuous exposure to direct sunlight or doing heavy tasks for hours can cause overheating. If the temperature goes beyond a certain degree, the device can automatically restart as a protective measure to reduce the temperature.
Battery problems: A defective or degraded battery might not be able to supply continuous power to the device and that can lead to a random reboot problem. You need to get your phone checked by a professional.
Low memory or storage: If your device has insufficient memory or storage, it can greatly affect its performance. To free up the memory and improve performance, the device may reboot itself.
Faulty charger or cable: A non-original cable or adapter can cause compatibility issues. It can also result in power supply issues and may trigger random reboots. Get a Samsung-certified cable and adapter.
Hardware defects: Although every Samsung device goes through multiple stages of testing, some units can come with manufacturing defects. The motherboard or the power button may have issues, causing random reboot. In such a case, you need to visit the Samsung service center to get it repaired.
Now that you know the potential reasons for the random reboot behavior on your Samsung Galaxy, let's dive into the troubleshooting methods.
How to Fix Samsung Galaxy S23, S23 Plus, and S23 Ultra That Keeps Rebooting Automatically
One of the solutions we have mentioned below should fix the automatic reboot problem on your Samsung Galaxy smartphone. Don't worry! You do not go through all of them. Simply, apply the solutions one by one until you find the one that works for you.
Fix 1: Turn Off Auto Optimization
Samsung's One UI has an Auto Optimization feature that keeps your phone running smoothly all the time. It can automatically close unnecessary apps and restart the device when needed. Although it says "Automatic restarts will only happen when you're not using your phone", disable it to check if it was causing the problem.
Here are the steps to follow:
Launch the "Settings" app on your Samsung Galaxy.
Tap on "Battery and device care".
Under "Additional Care", tap on "Auto optimization".
Toggle off the switch next to "Restart when needed".
Observe the phone to check if the problem is fixed.
Fix 2: Wipe Cache Partition
Android smartphones store system cache to improve device performance. While it is useful, it can get corrupted and might cause an automatic reboot on your Samsung Galaxy S23, S23 Plus, or S23 Ultra. Clearing the cache partition might fix the issue. Don't worry! It won't remove your data.
Here's how to do it:
Turn off your device.
Press and hold the power button and volume up button until you see the Samsung logo. (do not release the buttons)
Release the side button. (keep the volume up button pressed)
Release the volume up button when the device enters recovery mode.
Use the volume down button to navigate to the Wipe cache partition option and press the power button to select it.
Select Yes.
Once the cache data is cleared, press the power button to reboot it.
After wiping the cache partition, reboot your device and check if the problem is fixed.
Fix 3: Boot Your Phone Into Safe Mode
A third-party application might conflict with system processes and cause a random reboot on your Samsung Galaxy. Thankfully, you do not have to delete every third-party app to check if that is causing the problem. Rather, boot your phone into Safe Mode.
When your device enters Safe Mode, it disables all third-party apps and services. This can help you determine if one of your third-party apps is responsible for the issue.
Steps to boot your Samsung phone into Safe Mode:
Press and hold the power button and volume down until the power options appear.
Press and hold the "Power off" option until you see Safe Mode.
Click "Safe mode". It might take a few seconds to enter Safe Mode. (Do not press any button)
Use your Samsung Galaxy for some time in Safe Mode and see if it reboots automatically. If the problem does not occur, it means one of your apps is to be blamed. Now, reboot your phone and delete one of the recently installed apps. Keep removing your recently installed apps one by one until the problem is fixed.
If your Samsung Galaxy restarts in Safe Mode, you would want to try other solutions.
Fix 4: Update Your Phone
Keeping your device up to date is critical as the latest One UI update includes stability improvements, bug fixing, and performance boosts. It can also improve your device's security. If your Samsung Galaxy S23 automatically restarts due to a bug, updating your phone could fix it.
Follow these steps to update your phone:
Connect your phone to the internet.
Open the "Settings" app on your phone.
Go to "Software update".
Tap on "Download and install".
Your Samsung phone will check for new updates. If available, download and install it.
Fix 5: Check if Your Device Is Overheating
It's quite obvious for a phone to heat during gaming or high-processing tasks. While your Samsung phone is capable of handling it, there may be times when it overheats.
Your Samsung phone may restart automatically without your permission. It will protect internet components from getting damaged due to excessive heat.
When you feel that the device is overheating, remove all the apps from the background and try not to use the device until the device's temperature becomes normal. It's best to turn off the device at least for 10 minutes.
Fix 6: Reset All Settings
If your Samsung Galaxy S23, S23 Plus, or S23 Ultra has started rebooting automatically after you have recently changed settings, probably the configuration is not correct. Rather than checking all of your recent settings one by one, you can reset all settings in a couple of steps.
Open the "Settings" app.
Go to "General management".
Tap on "Reset".
Click "Reset all settings".
Confirm to reset all settings.
Fix 7: Perform a Factory Reset
If none of the above solutions did work out in your favor, try factory resetting your Samsung Galaxy. It should fix all sorts of software bugs and glitches in your phone which could resolve the automatic rebooting problem.
Disclaimer:
A factory reset removes installed applications & their data as well as personal data from your phone (photos, videos, documents. Hence, make sure to take a complete backup beforehand to avoid data loss.
Follow these steps to factory reset your Samsung Galaxy:
Open the "Settings" app on your phone.
Scroll down to "General management" and tap on it.
Click "Reset".
Tap on "Factory data reset".
Click "Reset".
Confirm your lock screen (if prompted).
Click "Delete All" to begin the process.
Wrapping It Up
Having one of the best Android phones – Samsung Galaxy S23, S23 Plus, or S23 Ultra – with automatic reboot problems can be annoying. We hope one of the solutions from this article helped you fix this issue.