Samsung is always the game changer for its flagship lineups, such as Galaxy Note and S series. But, with each software, their smartphones start to downgrade their performance, and you feel like purchasing a new phone even if you have the ultra-premium version of a Samsung smartphone such as the Note or S series.
However, when talking about their latest Note series, Samsung already clarified that there would be no new Note series phones coming out from their side, and that's the reason why Note 10 or Note 10 Plus is selling on the eCommerce website at a cheaper price tag. But, whether the Samsung Galaxy Note 10 or Note 10 Plus is worth buying in 2023 arises. So, if you are also planning to get this device this festive season, this article is for you. Therefore, don't forget to read this article until the end to know if it suits your needs in 2023. So, let's get started with it.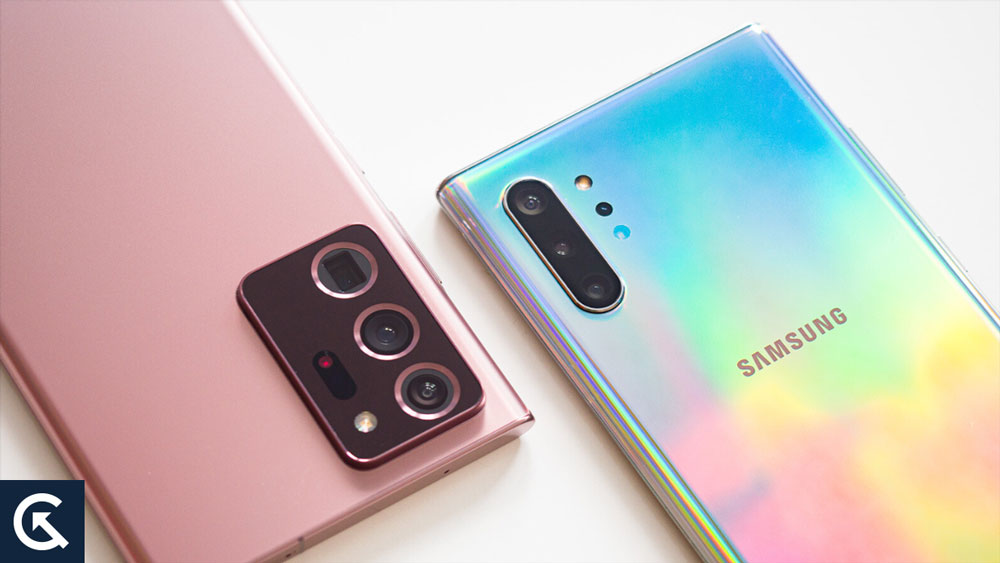 What Are The Best Things About Samsung Galaxy Note 10 or Note 10 Plus?
With its latest and greatest specs and few features left out, the Samsung Galaxy Note was chosen for power users in 2019. This role was taken over by the Note 10 Plus in 2019, while the Note 10 takes a backseat as the cheaper model.
While it is not quite as impressive as the Snapdragon 855 Plus, the Note 10 Plus still showcases a powerful chipset thanks to the Qualcomm Snapdragon 855 (or Samsung Exynos 9825 in certain markets). In addition to its massive 12 GB RAM, it has a whopping 128 GB of storage, making it as future-proof as possible. In addition to a 3,040 x 1,440 resolution and HDR10+ compatibility, the device also features a beautiful 6.8-inch Dynamic AMOLED display.
UFS 3.0 storage on the Note 10 series should offer extremely high data transfer speeds, which should help with app loading times. The Note 10 series smartphones are among the first smartphones on the market to offer UFS 3.0 storage. At that time, only two devices used this storage technology: The ASUS ROG Phone 2 and the OnePlus 7 series. Your storage option is 256GB or 512GB, and there are two configurations to choose from. An integrated microSD card slot is available if you need even more space.
Note 10 and 10 Plus was originally launched with Android 9 and has been updated to Android 12. With its One UI skin, Samsung's operating system offers several useful, user-friendly features. Security updates will be available. For individuals concerned about software updates, the Note 10 and 10 Plus may not meet their expectations.
What Are The Pros And Cons of Samsung Galaxy Note 10 And Note 10 Plus?
Pros:
Premium devices that withstand spills and drops, the Note 10 and 10 Plus feature a sleek, elegant design and IP68 dust and water resistance.
These devices provided smooth multitasking, gaming, and productivity tasks thanks to their Snapdragon 855 or Exynos 9825 processors and 12 GB of RAM.
Cons:
Not all Note 10 variants support 5G connectivity for those seeking the fastest network speeds.
It is not expected that any major updates will be delivered beyond Android 12 for the Note 10 and 10 Plus. It may mean that the user may not be able to benefit from future software enhancements and features.
Is Samsung Galaxy Note 10 And 10 Plus Worth Buying in 2023?
In my personal opinion, the answer is NO! It would be best to buy this smartphone in 2023 as it is not worth the investment you will invest. You can easily get any new model OnePlus or Xiaomi smartphone at that price range. So, go for that. Yeah! I know you will not get the S pen on these devices, but there is no out-of-the-box specification that the Note 10 and Note 10 Plus have. So, now the choice is yours.
So, all we have for you is a Samsung Galaxy Note 10 and Note 10 Plus worth buying in 2023. However, if you still have any doubts, please comment below and let us know. Also, if you know someone who will buy the Note 10 or Note 10 Plus, share this article with them.