The Global Positioning System (GPS) is a satellite-based radio-navigation system that offers device position, longitude & latitude, navigation, timing services, etc. It becomes one of the useful and important things for most people these days for traveling, walking or driving to unknown places quite easily. Whereas smartphones are advanced enough to deliver GPS really well. But it seems that some users facing Samsung S21 FE 5G GPS Problem or Not Accurate issues.
Talking about the Samsung Galaxy S21 FE 5G model, it features a dynamic AMOLED 2X (120Hz) display, HDR10+, Android 12 (One UI 4), Snapdragon 888 5G/Exynos 2100 SoC, 6GB/8GB RAM, triple rear camera setup, A-GPS, GLONASS, BDS, GALILEO, etc. Now, multiple reports are coming out that somehow the GPS navigation or location isn't accurate enough on the Galaxy S21 FE 5G smartphone for a while. Well, if you're one of them, nothing to worry about it.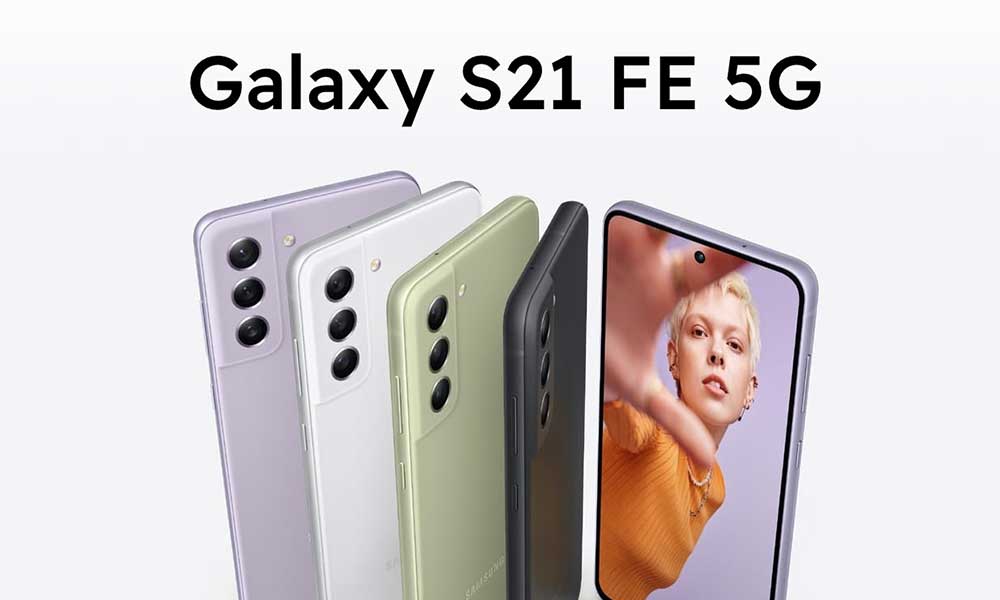 Fix: Samsung S21 FE 5G GPS Problem or Not Accurate
We should mention that the GPS accuracy of your specific location may vary in terms of the environment, poor internet connection, cellular networking signal, and more. Sometimes the GPS doesn't work expectedly whenever you're inside a house or a building which may be one of the possible reasons behind the navigation inaccuracy or unable to detect exact location. Sometimes, satellite signals may get interrupted due to poor cellular network service.
1. Restart your Handset
Make sure to reboot your handset to refresh any kind of temporary system glitch which may cause some issues with the GPS navigation. Just long-press the Power button to bring the Power menu and tap on Restart.
2. Turn On and Off Airplane Mode
The second thing you should do is to turn on the Airplane Mode on your Samsung Galaxy S21 FE 5G device to refresh the networking glitch. This specific trick comes in handy in some scenarios so you should try it out. To do so:
Open the Settings menu on your device > Tap on Connections.
Tap on the Airplane Mode toggle to turn it ON.
Now, wait for a couple of seconds and then turn OFF the toggle.
3. Improve Location Accuracy
You should try improving the GPS navigation or precise location tracking on your device by following the steps below. Sometimes the inaccuracy may appear due to improper location accuracy. To do so:
Go to the Settings menu > Tap on Location > Set to On.
Tap on 'Improve accuracy' > Tap on 'Wi-Fi and Bluetooth scanning'.
Now, set to 'On' > Go to 'Google Location Accuracy'.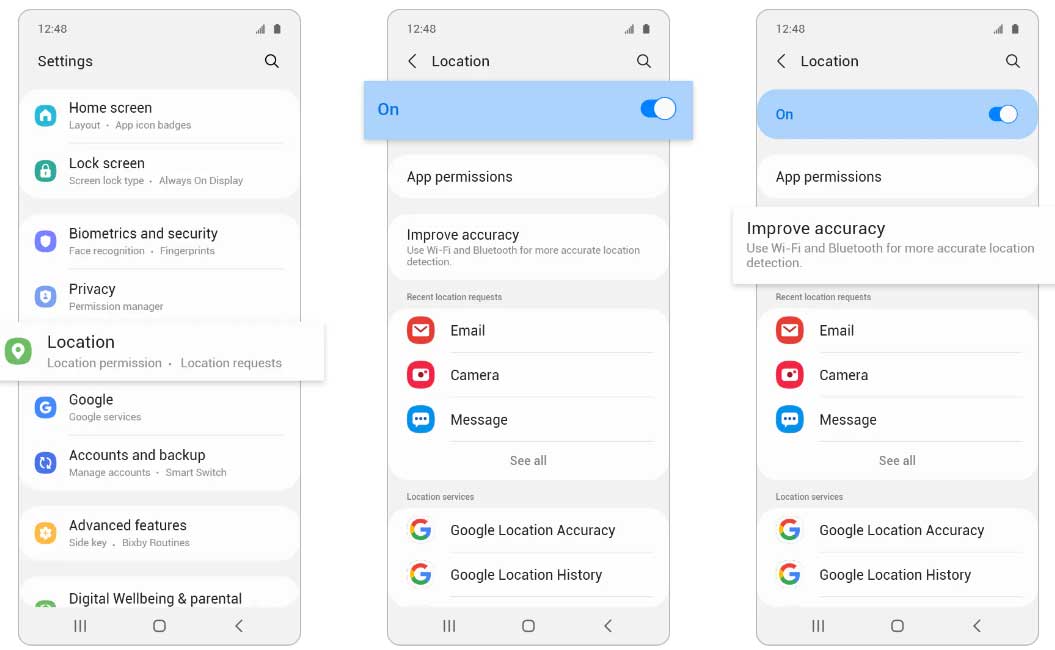 Make sure to check if 'Improve Location Accuracy' is turned 'On' or not. Just enable it.
Once done, reboot the device to apply changes.
This specific method did fix the Samsung S21 FE 5G GPS Problem or Not Accurate issue for some users.
4. Ensure to Keep Screen Turned On
You should also keep the device screen to turn on because sometimes the device goes to sleep mode when the screen gets turned off (locked). So, make sure to wake up the screen while using GPS.
5. Disable Power Saver or Battery Saver
If in case, your smartphone is in the power-saving mode then GPS-specific applications may not work properly in real-time status. It's always better to turn off the power saver or battery saver mode on your handset manually by following the steps below:
Go to Settings > Tap on Battery and device care.
Select Battery > Select Power saving mode.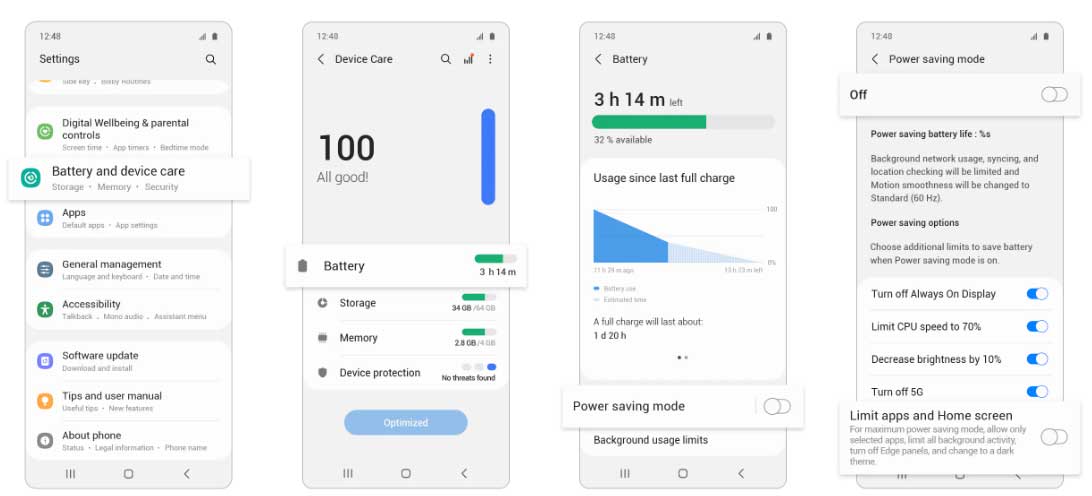 Now, you'll need to turn off the 'Power saving mode' and 'Limit apps and home screen' options.
Please Note: Head over to the 'Settings' menu and select 'Battery and device care'. Then tap on the three-dot menu icon on the top-right side and select 'Automation'. Ensure that the 'Adaptive power saving' option is turned Off. By doing so, the device system won't automatically go into the power-saving mode.
6. Enable Location Permission for Apps
You may need to grant the location permission for the required apps like mobile banking or cab booking app or online delivery services, etc using the GPS signal. You can follow the steps below to manually enable the location permission for your specific application which requires GPS tracking.
Go to 'Settings' > Select 'Location' > Check if 'Location' is turned On or not. [Turn it On]
Select 'App permissions' > From the list of installed apps, select the specific app that you want. [For example; Weather or Messages app]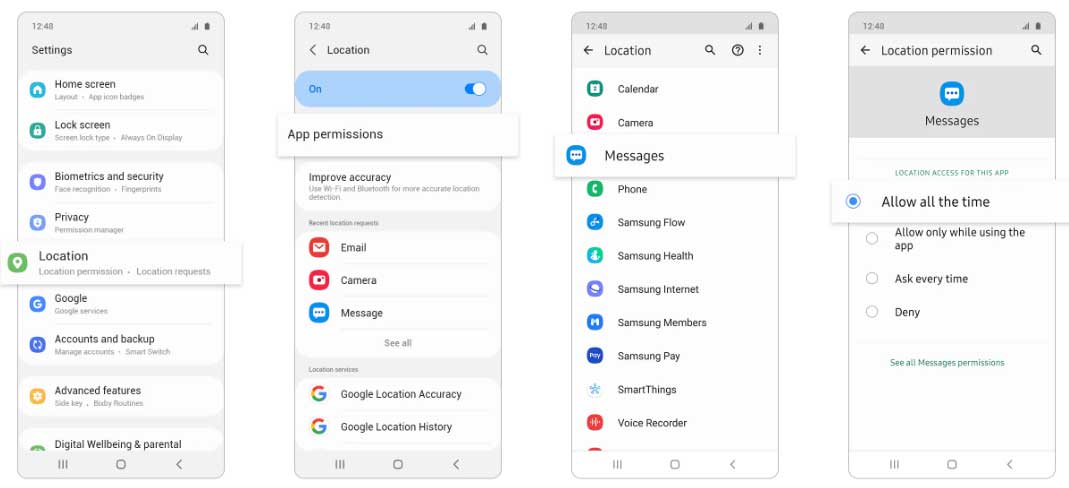 Once selected, choose the 'Allow all the time' option for location permission.
This method should also help you to fix the Samsung S21 FE 5G GPS Problem or Not Accurate issue.
Please Note: Go to "Settings" and select "Apps". Select the specific app that you want to enable location for and tap on "Permission". Then select "Location" and tap on "Allow all the time".
7. Check your Internet Network
It's also recommended to check whether the internet network signal is stable and fast enough or not. If there is a poor or unstable internet connection available on your Galaxy S21 FE 5G device then the chances are high that GPS navigation or location tracking won't be accurate enough. You can also try using different mobile data or Wi-Fi on your handset to check for the issue.
8. Ensure Cellular Signal Strength is Strong
Last but not the least, if your cellular network signal strength isn't good enough then your device might experience GPS-related issues quite often. Cellular network reception always plays a major role in navigation accuracy or system timing.
That's it, guys. We assume this guide was helpful to you. For further queries, you can comment below.