In this guide, we have listed some of the ways by which you can get rid of Samsung S23, S23 Plus and S23 Ultra Moisture Detected Error. Since years, Samsung Galaxy phones have been a promising smartphone on the market. Samsung Galaxy phones have been evolving on a daily basis, bringing a redesigned user interface as well as new features with excellent stability. In recent times, many Samsung S23, S23 Plus, and S23 Ultra users reported that when they tried to insert a USB cable for charging or data transfer, a popup or toast would come up stating moisture was detected.
In this current situation, users can't charge their Samsung devices or do any sort of data transfer. As a result, The device may ultimately shut down due to low battery. Moisture detected on Samsung S23, S23 Plus, and S23 Ultra is really a common issue every device user is facing right now when charging their devices. People often get frustrated at this because some of them have neither dropped their phones in water nor come into contact with splashes of water.
This error occurs when the phone's charging port detects moisture, preventing the device from charging. If you are also facing the same issue with any of your Samsung devices, like the S23, S23 Plus, or S23 Ultra, and are wondering how to fix this issue, then do not worry; we do have a proper guide for you.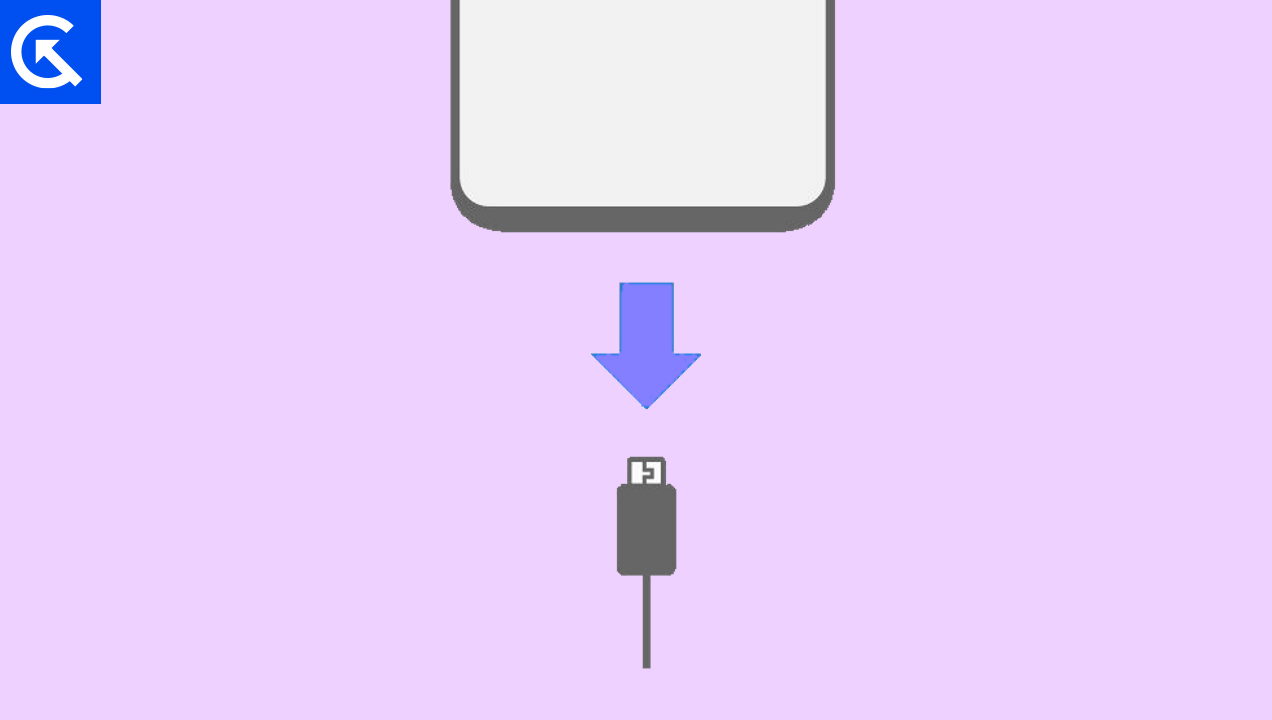 Samsung S23, S23 Plus and S23 Ultra Moisture Detected Error, How to Fix?
There are various factors that are responsible for the moisture detection issue. There can be moisture on your USB cable or USB port, or you might keep your device in your dress in hot weather, or it can be anything through which your Samsung device comes into contact with moisture. And I do realise that sometimes we are unaware of the facts.
There are numerous sensors installed in every smartphone, and that too applies to Samsung S23 Ultra devices. These sensors include humidity, temperature, magnetometer, gyroscope, accelerometer, and many more. While gaming, when your device gets too hot, a pop-up window displays stating your device has overheated. Similarly, when devices interact with moisture, the same popup is generated, and the user is alerted, so it can prevent any harm to the device. Regardless of the cause, the below troubleshooting methods can help you overcome this issue and restore your device's charging functionality.
Method 1: Clearing USB Cache
First things first, take a clean, soft, thin towel and clean the areas near the USB port and also the USB cable end. So that no visible moisture or debris would be present there.
When you are too sure that your device has not come in contact with any sort of moisture, Then, you must clear the USBSettings cache. Sometimes it does happen that the port might have caught moisture, but it evaporated due to some reasons. Now USBSettings has stored the information and will display it whenever you charge your smartphone. So, you will need to clear the cache of the USBSettings on your Samsung S23, S23 Plus, or S23 Ultra. The process is quite simple and follows:
Navigate to the settings app. Look for the "Apps section and tap on it.
Now enable Show System Apps Only.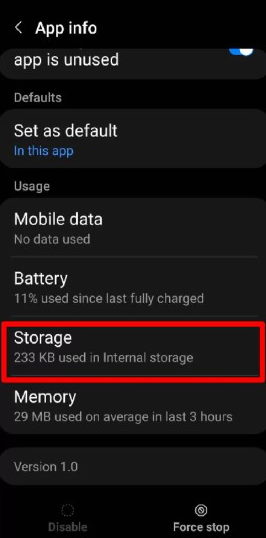 Look for USB Settings in the list and tap.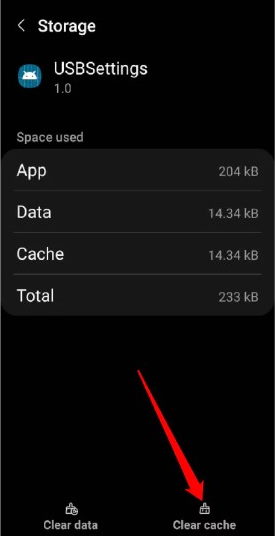 Further, click on Storage, and finally, click on Clear Cache on the next screen.
And you are good to go; your device is ready to get charged again. If this method doesn't work for you, we recommend moving on to the next method below.
Method 2: Use a different charging cable
Some Samsung Galaxy S23 series users have reported that when they replaced their charging cable with the new one, The moisture detection issue was gone from the device. When USB cables get used many times, their upper layer gets eroded due to improper handling, and this can be the reason for moisture detection issues. So if you find anything suspicious about your USB cable, do replace it quickly for safe and sound charging.
Method 3: Turning off the fast charging
For some Samsung S23 users, the moisture detection issue was solved just by disabling fast charging. The fast charging feature is enabled by default on the devices. This helps the device charge quickly and in less time.
So turning it off will reduce the charging speed, but if this method works for you. Let the device charge with fast charging turned off for a few days. Thereafter, check again to see if the moisture detected issue has been resolved or not by turning on the fast charging.
Method 4: Using Wireless Charging
Samsung S23, S23 Plus, and S23 Ultra are all flagship devices, and they are equipped with features like wireless charging. If the moisture detected isn't resolved by any of the methods mentioned above. Then it's time to switch to wireless charging for a few days. Thereafter, check again to see whether the issue still persists or not.
Method 5: Enabling Safe Mode
Most of the time, when everything fails, safe mode is the only thing you can trust. Regardless of the issue you are facing on the device, it will assist you in troubleshooting the issue.
Please keep in mind that you will not be able to use any third-party applications like Facebook, WhatsApp, Instagram, or Snapchat. This list covers all the apps you might have downloaded from the Samsung Galaxy Store or the Google Play Store.
Just hold the power button, then hold the power off option by keeping your finger on it for a few seconds. And finally select the safe mode. Your Samsung device will now boot into safe mode. Now plug in your charging cable and see if the moisture detection issue is resolved yet or not.
Conclusion
This brings us to the end of this guide for fixing Samsung S23, S23 Plus and S23 Ultra Moisture Detected Error. Please note that sometimes, the error can be triggered by environmental factors such as high humidity or condensation. After trying all the methods listed above, if the moisture detection issue still persists on your Samsung S3 device. You must head to the Samsung customer service center and explain your problem briefly. They will help you in a better way in resolving this issue.