We all love to enjoy new technology and features. That feeling is so satisfying. But how would you feel when I say your new phone gets automatically turned off or restarted? It sounds awkward, but it is true that a few Samsung Galaxy S23 and S23 Plus have an issue that their phone automatically restart. I agree there is no doubt about Samsung Phone's reliability, but it happens.
To be Specific, Some Samsung Galaxy S23 and S23 Plus users complain that when the phone is even at rest and completely untouched, a vibration feels, and suddenly it gets turned off. However, there is no logic behind why it happens with Samsung L's premium device. But on that same side, Samsung Support has said something. So, let's look at how we can fix such an issue.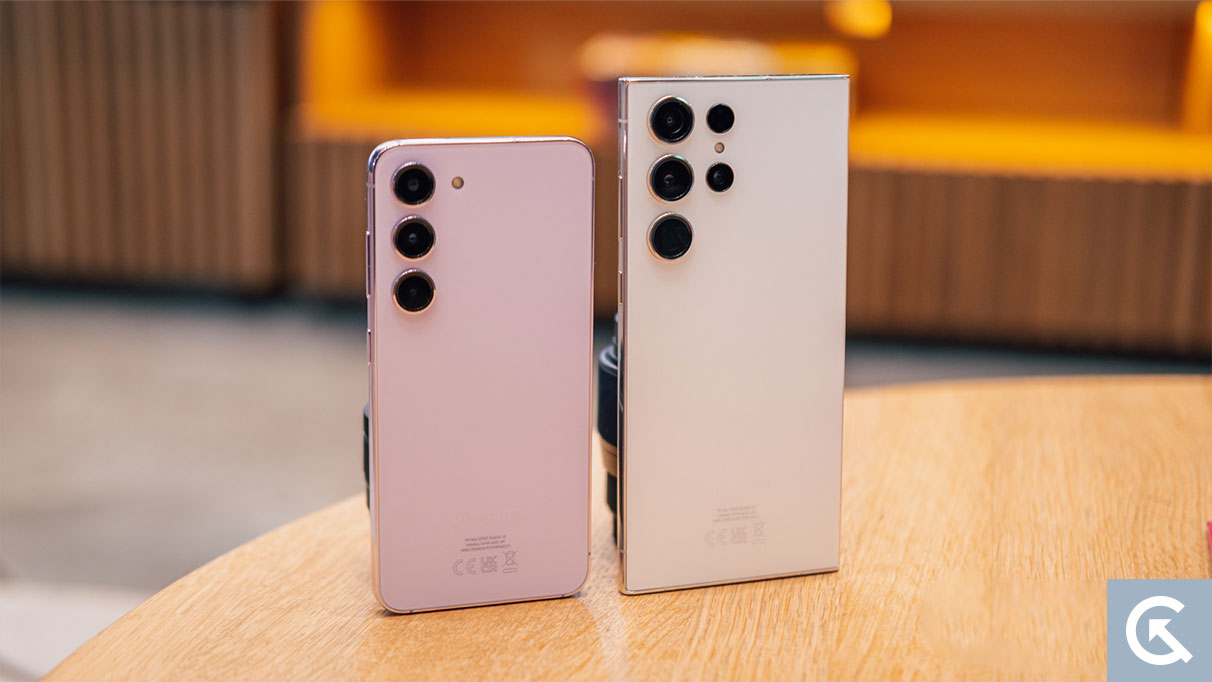 Fix: Samsung S23 and S23 Plus Turn Off Itself
Initially, when users complained about this concern, developers did not respond. But they realized that Galaxy S23 and S23 Plus, both premium smartphones from their brand, responded to a user. I agree they already prepared a support page where you can learn a few troubleshoots. Specifically, they said something meaningful.
In such a response, Samsung Support suggests wiping out the cache partition will resolve this issue. The developers have provided such a fix, which stems from that cache partition. But we think from different points of view, so here we are sharing the developer's suggested fix along with a few troubleshooting to escape the automatic turn-off issue completely.
Wipe Out Cache Partition (developers suggested)
Samsung Phones have a separate space where it stores temporary system files. They think it helps their device to fasten the user experience. It is somewhat the same as cache files stored by your browser, But when such cache files get corrupted, it results in your Samsung phone automatically turning off/restarting. For this thing, I believe that developers suggested doing this fix. To opt for this fix, you must wipe out such Cache Partition. So, let's have a look at how to do it.
Simply turn off your Galaxy S23/S23 Plus.
Then press and hold the Volume Up key and the Bixby Key simultaneously, along with the power key.
Following this, an Android logo appears on your Galaxy S23 screen.
Wait 30-60 seconds for the Android System Recovery menu.
Under the Android System Recover menu, look for the Wipe Cache Partition option.
Once you find it, navigate to the Wipe Cache Partition Option using the Volume Down key.
Now press the Power key to select that option.
Following this, the Cache Partition will start wiping.
When it is complete, restart your phone.
That's all; from now your Galaxy S23 and S23 Plus will work properly.
Update Your Phone
Maybe possible, Your Galaxy S23 is operating over an outdated software version. And you should understand an outdated software version can put a cap on you to use your phone properly. Well, the above fix will surely resolve your issue. But in case you still have the same issue, then updating the phone's software can help you to save from unwanted bugs. So, follow these instructions to update your Galaxy S23 software.
Open Phone Settings.
Scroll down to About Phone.
From there, tap on the software information.
Now select the check for updates option.
Following this, your phone will automatically look for newer updates.
When it finds a new update, tap on the download & install option.
As a result, the phone will start downloading the new update and installing it accordingly.
That's it, your Galaxy S23 is now running on the latest software version.
Get an Authorised Service Centre's Assistance
Even after the developers recommended a solution and updated the phone if you are still getting the same issue, that means, specifically, your device has some issue that needs to be fixed from the developer's end. As of right now, your device is under warranty, so you can easily claim your warranty and get it fix from Samsung's service center. So, Don't delay take your Galaxy S23 purchase invoice and, obviously, phone the service center and claim the warranty.
To Wrap up things, if your Samsung Galaxy S23 and S23 Plus getting automatically turning off, then you can use the developer's stated fix. But In case you don't get satisfied with that, then try updating your phone's software. You might be thinking there are only three fixes we said. But you should understand developers already mentioned the solutions from which your issue surely fix. So, Use the above two fixes, and if an issue still arises, then fixing it from the service center would be the last option.