The Samsung Galaxy Z Fold 3 5G is a top-of-the-line foldable device that was released in 2021 featuring One UI 3.1.1 over Android 11 as its default operating system. Recently, the device received a One UI 5.1 update based on Android 13. However, some users have reported experiencing issues such as Bluetooth not pairing or not working on their phones. In this tutorial, we will guide you on how to fix the Bluetooth issue on the Samsung Galaxy Z Fold 3.
Transferring data over Bluetooth is slow, but that isn't its only application. As smartphones are getting rid of the headphone jack, Bluetooth-paired wireless headphones are a craze. However, Samsung Z Fold 3 retains a headphone jack. In any case, we got a tonne of questions on Samsung Z Fold 3 Bluetooth problems that users are facing, and there are too many.
We accounted for most of the issues and tried troubleshooting methods that you can use to fix the Samsung Z Fold 3 Bluetooth problem in a few minutes. Of course, this guide can be used to fix Bluetooth problems and issues on all Android devices.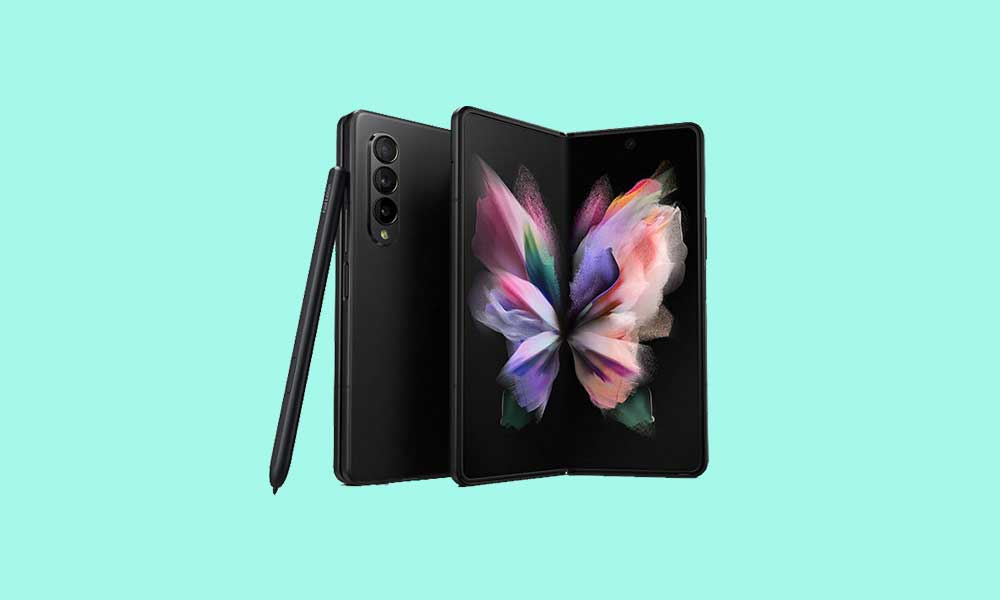 How To Fix Samsung Z Fold 3 Bluetooth Problem?
In some Samsung Z Fold 3 smartphones, users report that they are unable to pair with any smartphone, sometimes Bluetooth disconnects, audio distortion in Bluetooth headsets, Bluetooth not working, and more. If you are someone who is facing any Bluetooth issue on your Samsung Z Fold 3, then try these troubleshooting tips.
Restart the phone
Software glitches are a thing and there's no denying it. It could trigger at any time and that is why sometimes even a flagship phone tends to stutter a bit. Talking about Samsung Z Fold 3 Bluetooth Problem, it is possible that when you tried to connect to a Bluetooth device, the software intercepted a bug or error causing issues like not being able to connect or transferring issue or even as early as not being able to detect a Bluetooth device.
Restarting the phone is a swiss army knife of Bluetooth troubleshooting methods as it tends to fix a string of issues and you'll have to do it. Try doing the same for the recipient or sender device too.
Toggle Bluetooth Connectivity
Assuming that you were able to connect to a Bluetooth device if the phone rejected the connection or you weren't able to discover the said device, why not try toggling the Bluetooth connection. Bring down the Notification Panel and double tap on the 'Bluetooth' tile to disable and enable it. You can do it a few times just in case.
Toggle Airplane Mode
Just like any other connectivity-linked issue, Airplane Mode could interfere with Bluetooth connectivity causing the system to fail to register to a Bluetooth device or slow transferring issues over Bluetooth. Simply go to the Notification Panel on your Samsung Z Fold 3 and tap twice (or in pairs) to toggle airplane mode or flight mode. This should enable and disable the airplane mode (that's why in pairs). Check if the issue has been fixed or not.
Set Your Phone's Bluetooth To 'Discoverable'
Some smartphones have a feature called "Discoverable" or its synonym that when enabled, only then does the other device discover your device. If you forget to make your device discoverable, no amount of toggling Bluetooth or Airplane Mode or any of the methods listed here won't work. The recipient device won't be able to detect your device so there's nothing you can do until you enable it.
Distance Matters
Some users would connect to a Bluetooth device and travel far from each other thinking it will work. Bluetooth devices have a range and just like Wi-Fi, as you draw farther from the other device, the network strength grows weaker. This could cause a slow transferring rate or abrupt disconnection (or/and connection in a loop).
Remove older connections
My Sennheiser wireless earphones continue to pair up with my PC when I turn it ON to watch a movie on my phone. This is because the earphones were paired on both the devices and depending upon which device intercepts it first and other metrics, it connects to the laptop instead of my Samsung Z Fold 3.
The simple fix is to simply unpair the unwanted device (e.g. laptop, in this case) and pair it up with the Samsung Z Fold 3. Based on which device you are trying to connect over Bluetooth (speakers, accessories, smartphones, etc), you could be having multiple connections so this trick would work.
Forget and Pair
One of the common Samsung Z Fold 3 Bluetooth problems is probably not being able to connect to a Bluetooth device that you have previously connected with. Here, you can use a trick called forget and repair. For this to work, you need to forget the Bluetooth device and pair again and there's a greater chance that the bug would subside.
Step 01: First up, go to Settings >> Bluetooth >> Connected Devices.
Step 02: Find the network you want to forget. Since you were trying to connect to the said network, it should be under the "Discovered/Paired" section.
Step 03: Long-press or tap on the gear icon against the said network and tap on 'Forget Device'. Note that the procedure for this step could differ from phone to phone.
Step 04: Now that you have successfully forgotten the network, connect it as usual and check if the problem has been sorted or not.
Clear Bluetooth Cache
Cache on an Android smartphone is both a boon and a curse in some cases. Talking about Bluetooth issues, cache built-in can interfere with working on Bluetooth on Samsung Z Fold 3. Deleting the Bluetooth cache can resolve the problem at once.
To clear Bluetooth Cache, here's how you can do it.
Step 01: First up, go to Settings on your phone and proceed to "Apps & Notifications".
Step 02: Tap on the 3-dot icon on top to see "System apps" and search for "Bluetooth". Tap on it when you find it.
Step 03: Go to "Storage & Cache" and clear it. This should help fix the impending Samsung Z Fold 3 Bluetooth Problem.
Reset Bluetooth Settings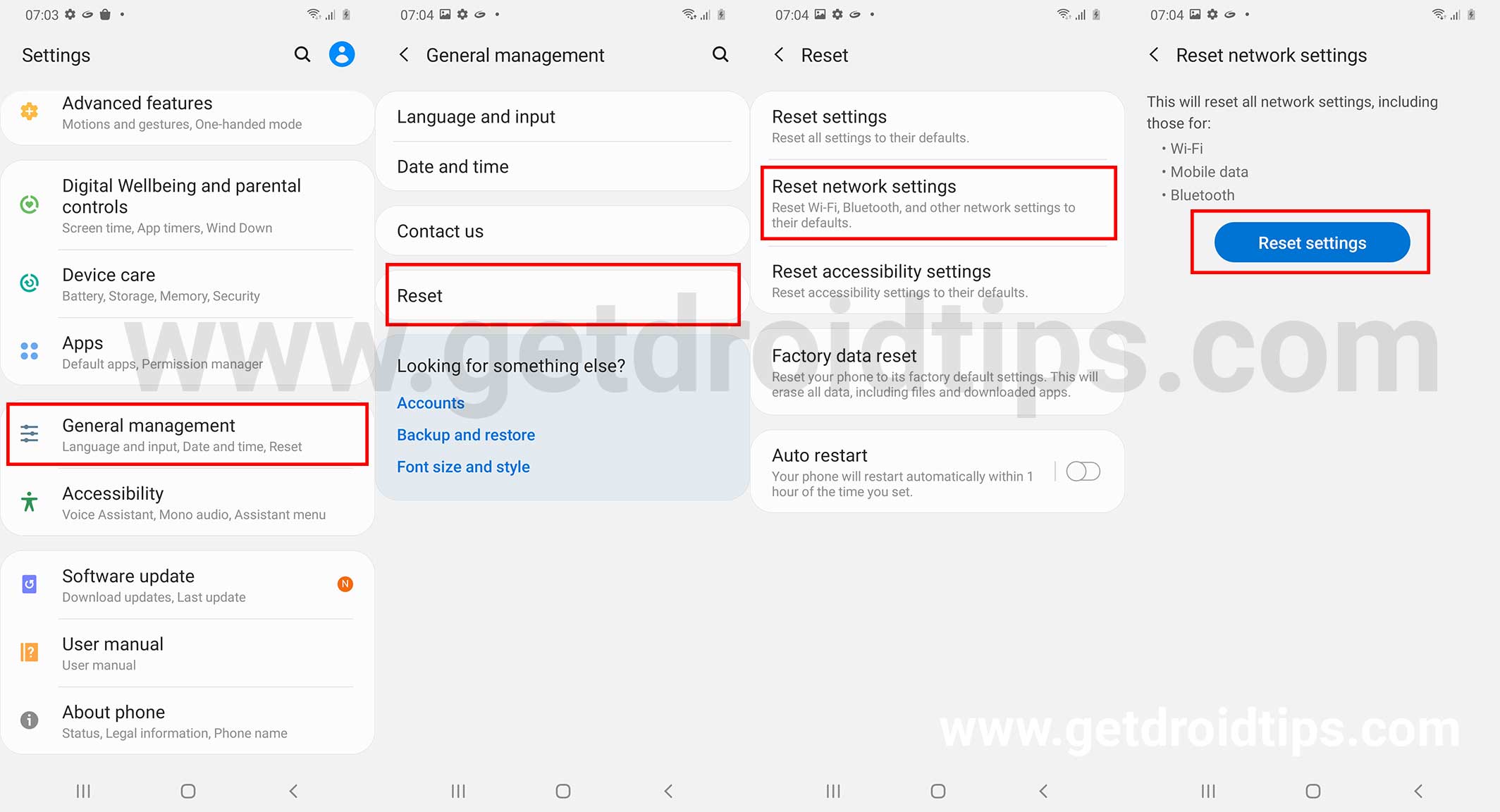 It is quite possible that some settings have gone haywire and that is where resetting it works. Apparently, this will restore the network settings to factory settings and hopefully, it will fix the problem as well.
Step 01: Navigate to the Settings app on your phone and proceed to "Connection & Sharing".
Step 02: Next up, select "Reset Wi-Fi, mobile networks, and Bluetooth".
Step 03: Finally, click on "Reset Settings" and that should restore settings related to Bluetooth, Mobile Data, and Wi-Fi alike.
Incompatible Driver
If you are trying to connect the phone to the PC via Bluetooth, an incompatible driver can hamper the connection. It is recommended to update the Bluetooth driver on your PC to test if this method worked or not.
Update the OS
Incompatible software on the smartphone's front can cause Bluetooth to suffer wrath. If you are facing this Bluetooth problem on Samsung Z Fold 3 (or any other smartphone), update its software and check if the problem works or not.
Pull Off a Factory Reset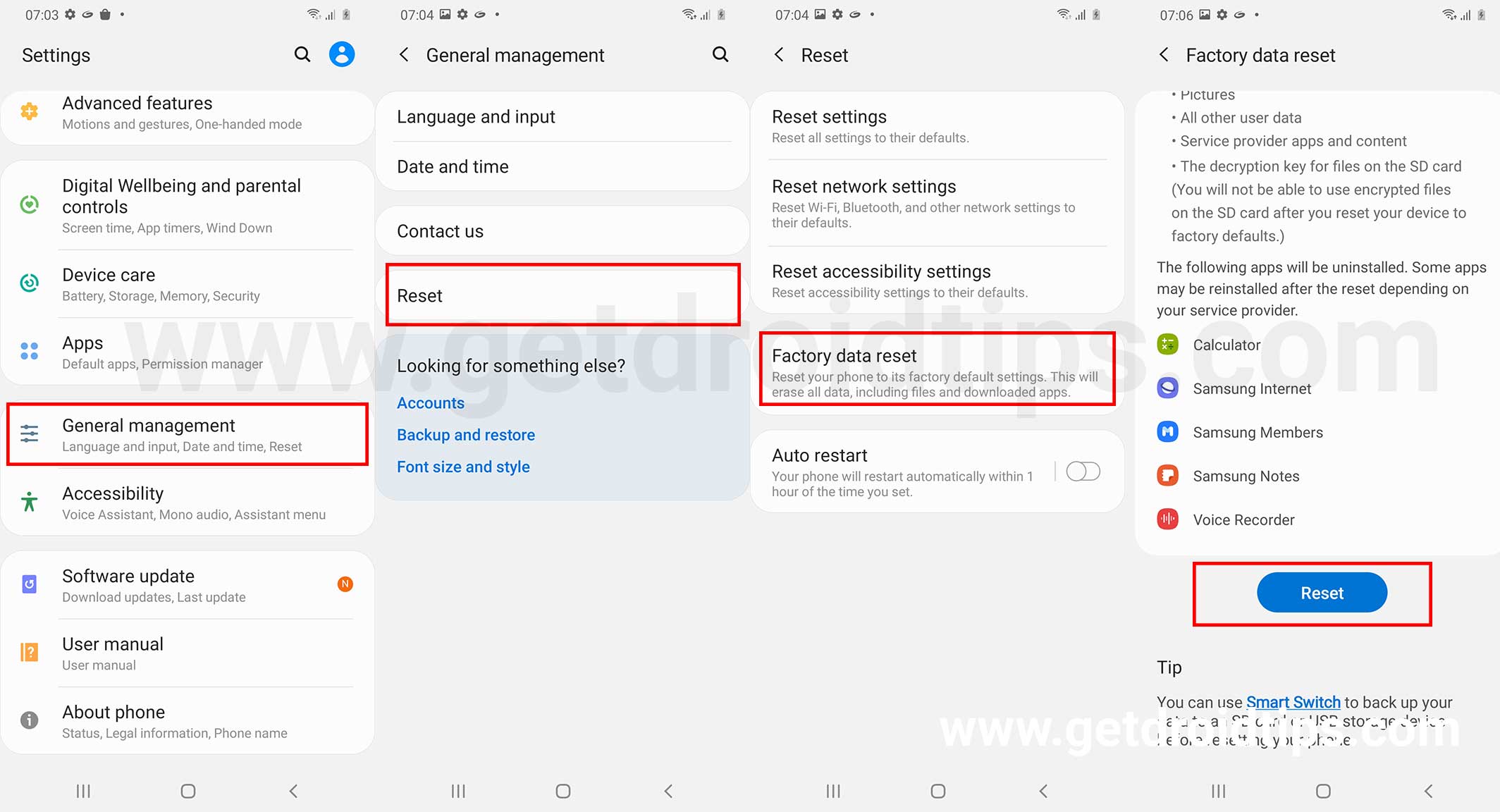 This is the last resort but you should know that doing so will technically remove all the data from your phone permanently. Take a backup if you consent to it and proceed. You can use the phone's Settings app to commence, proceed "About Phone >> Factory Reset" and select "Erase All Data" and it is done. Set up the device as a new one and check if the Bluetooth issue has been fixed or not.
Still, facing Samsung Z Fold 3 Bluetooth Problem?
Although I am not certain that you are facing this issue but assuming that you have followed the troubleshooting guide mentioned above to fail to start Bluetooth, it is likely that your phone has a hardware issue. The Bluetooth system on your phone has hardware aka chip and it might be facing issues. You have two options. Either walk into a third-party service center (and void warranty, if any, but cheaper) or an authorized service center (warranty stays intact but could be expensive).
We are at the end of this troubleshooting guide on how to fix the Samsung Z Fold 3 Bluetooth Problem. Hopefully, Bluetooth on your phone has started working properly irrespective of the issue it had including 'Bluetooth not connecting', 'Bluetooth disconnecting', 'Bluetooth not detectable', 'transferring data is slow on Bluetooth', and others.