In this article, we will discuss Satisfactory Best Base Locations 2023. We have selected these locations based on certain factors discussed later in the article. So without any further ado, let us get started.
Satisfactory is an open-world factory simulation game. It was developed and published by Cofee Stain Studios. This is the first game of its kind because previously, we don't have any 3D first-person open-world games. You can buy this game on Steam for $18.
The game was initially launched on 19 march 2019. You can play Satisfactory on Microsoft Windows only; it was never released for other platforms. Satisfactory has fewer minimum system requirements. Most low-end PCs can run this game smoothly. Also, make sure you optimize the game with the GeForce experience before you start playing the game.
Some players didn't like the game due to some graphics. But overall, the game had positive reviews on Steam. If you are a fan of simulation games, then you will like this game a lot. If you are playing simulation games for the first time, then this game will give you a nice experience of factory simulation games.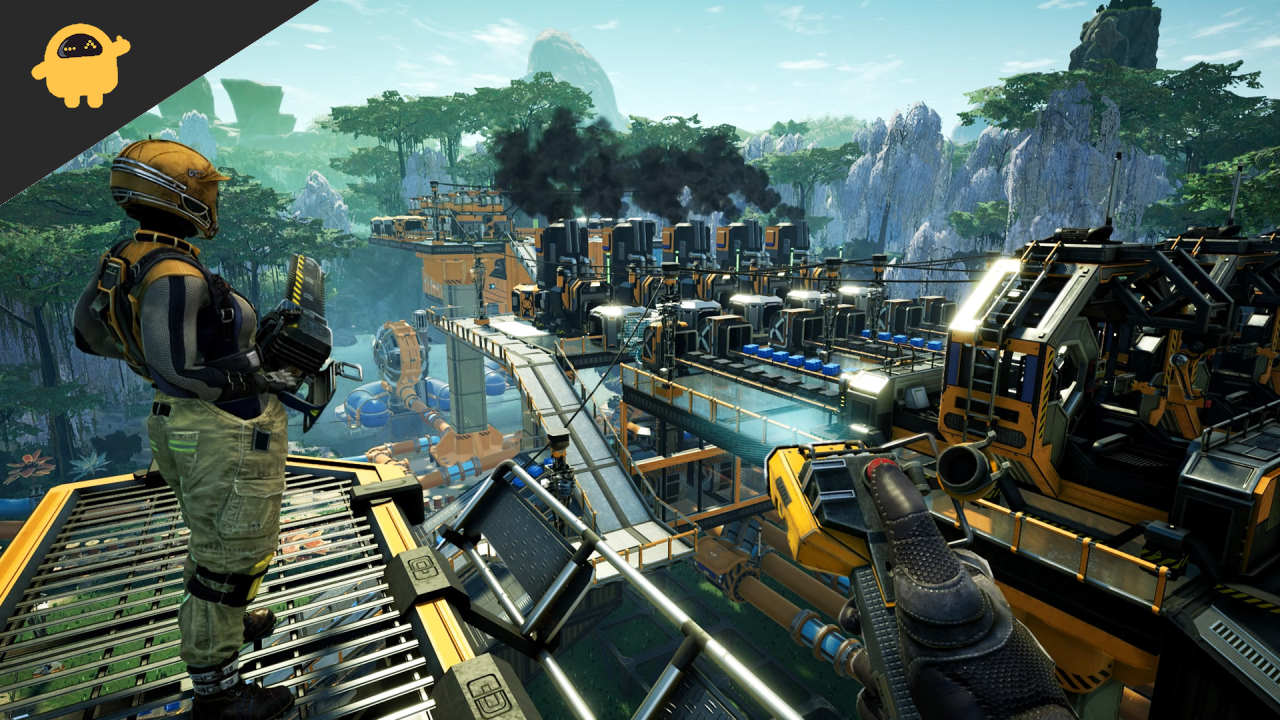 Satisfactory Best Base Locations 2023
We will be discussing the Top 10 Best Base Locations in Satisfactory. They are:
Bamboo Fields

Red Jungle

Titan Forest

Eastern Dune Forest

Blue Crater

Rocky Desert

Spire Coast

Savanna

Crater Lakes

Abyss Cliffs
1. Bamboo Fields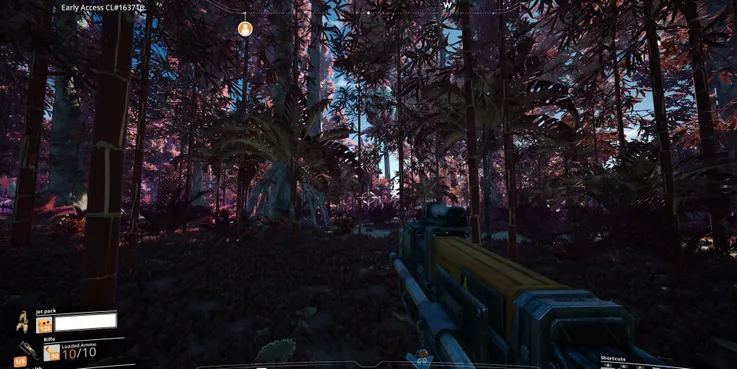 Big Bamboo tree fields are perfect for your base setup. Big gorgeous bamboo trees are worth a watch. If you are building your base here, it will feel like you are building your base near a mountain of resources. These fields have a lot of resources nearby.
Iron, copper, and coal are very important for beginners. These are very easily available in Bamboo Fields. You can also find uranium and aluminium easily. Just make sure you are ready to build your base in this area.
2. Red Jungle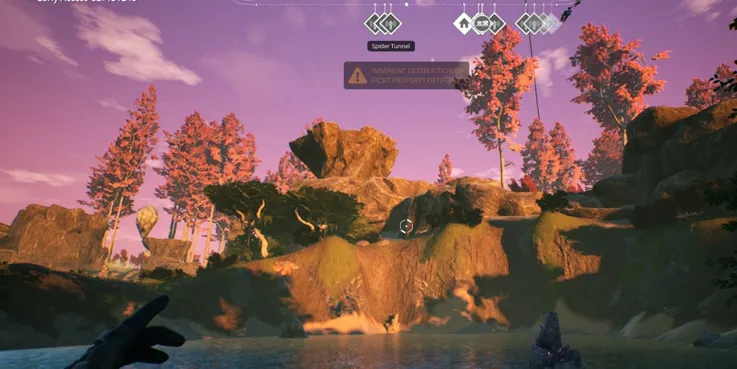 Roaming in jungles is always a pain. The Red Jungle is a place where there are red trees everywhere you see. To survive in these kinds of places, you have to bring a friend along with you.
In the Red Jungle, there are a huge amount of dangerous monsters roaming everywhere. But one of the main advantages here is, you can easily farm Bauxite, Uranium, and Oil.
For beginners, we don't recommend you set up your base here. Also, make sure you know the place correctly before setting up your base.
3. Titan Forest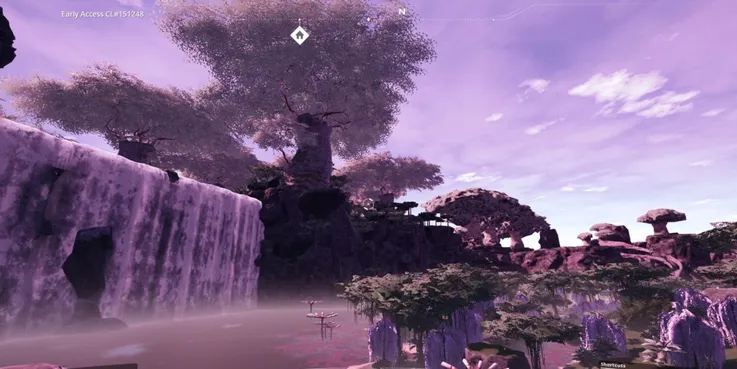 If you are looking for a location where there is plenty of iron, copper, limestone, and coal then you have to check out Titan forest for sure.
You will have a lot of things to explore in Titan forest, so have some patience and explore everywhere. For fluid recovery, there are huge waterfalls.
4. Eastern Dune Forest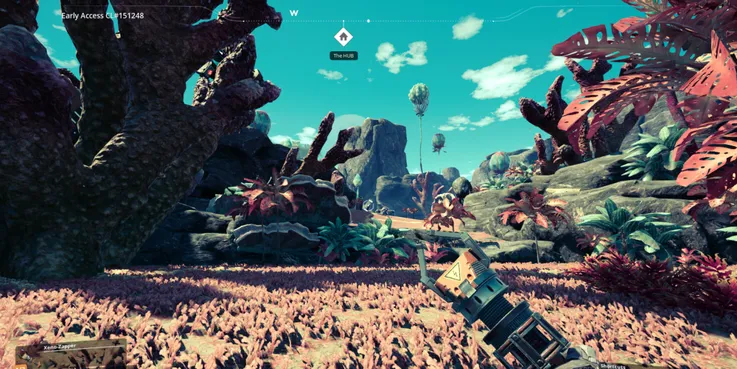 If you like abstract structures and different kinds of plants, then you have to build your base in Eastern Dune Forest. The Eastern Dune Forest feels like a place where aliens once lived.
There are plenty of resources available in Eastern Dune Forests. Nitrogen is one of the main resources that you can gather in this place.
5. Blue Crater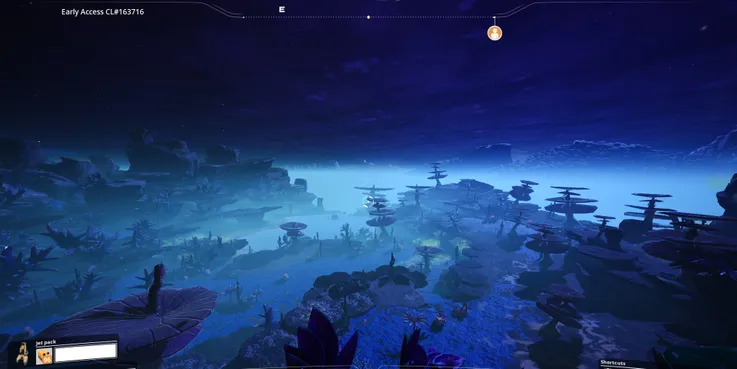 The Blue Crater is a place where surviving is very much challenging because the place is filled with Gogs, Bugs, and Spiders.
This place has a lot of resources but surviving here seems to be a lot tougher task. So get to know about the place first before you try to build your base here.
6. Rocky Desert
Some places are very beautiful in this game and one of those places is the Rocky Desert. You can build your Base in Rocky Desert if you know more than enough about the game.
Some players directly dive into the game without any knowledge about the map or place. So before you build your base here, get some knowledge about the map.
7. Spire Coast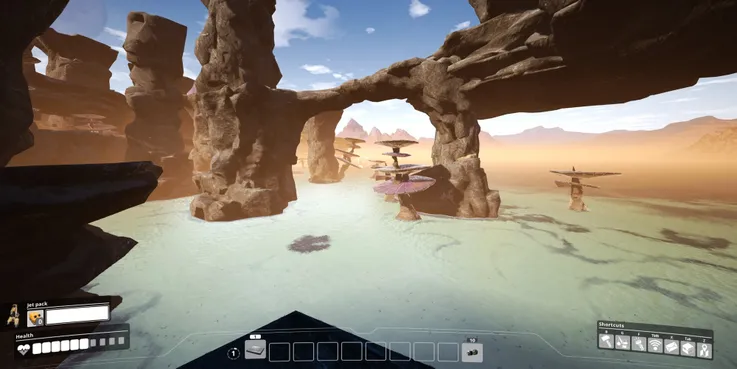 The Spire Coast is mostly ignored by most people because of some reasons. But, the Spire coast is one of the most resourceful places.
There are many rivers and ponds in this area. With this water, you can easily power your machines.
Also, always have a jetpack filled with fuel for escaping from the biome.
8. Savanna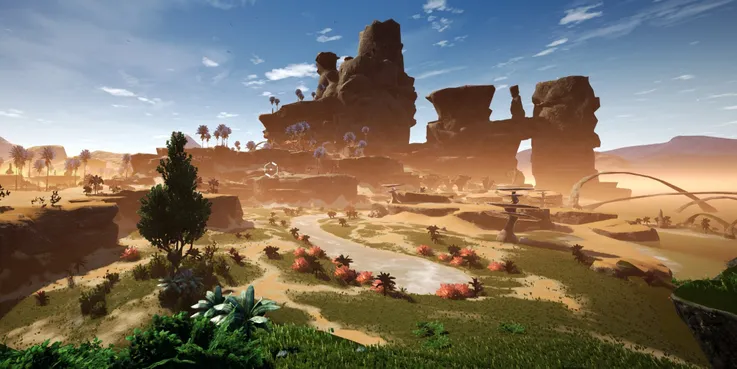 The Savanna is located in the northeast location of the map. There is nothing much about this location.
You have to use water to power your machines. This is a good place for beginners to build their base.
9. Crater Lakes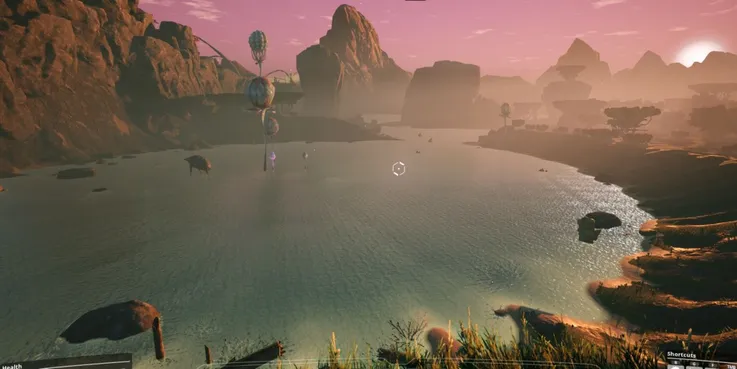 The Crater Lakes is a small lake filled with Geysers all over. If you are a beginner then we recommend you this place to build your base for sure because of the easy availability of resources.
10. Abyss Cliff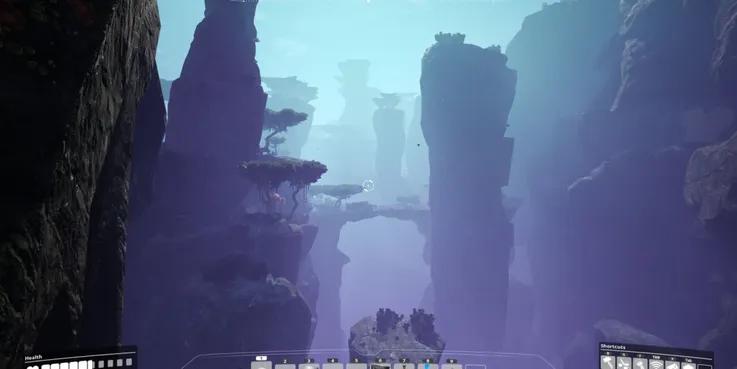 This place is filled with rocks and small islands. The biomass amount is very low here. The terrain difficulty and hostility are also very low.
Many resources are available in this area, such as Coal, Nitrogen, and Bauxite.
Satisfactory Tips and Tricks
Always Build On Foundations

It's Possible To Perform Upgrades At The Push Of A Button

Be Very Careful With Conveyor Belt Placement

Build Vertical Factories

Coal Plants Can Be The Difference Between Success And Failure
Conclusion
These are the best base locations in satisfactory. They are selected based on some metrics. If you have any queries about the article, please comment below. Also, let us know which is the base location in the game—with that being said, signing out. Happy Gaming!