Smartphones are everywhere now. Everything that was once possible only on a PC now is easily done by a smartphone too. So if you are one of those users that frequently need to transfer files between your phone and your PC, and you do your work both on your PC and phone according to your convenience, then this an article for you. Here, we will show you how you can conveniently transfer files over from a PC to an Android smartphone, or from an Android to a PC.
Now one of the most common ways to do it is to transfer the files over Bluetooth or just use a USB cable to connect both the system and transfer whatever you want. But what if the files are large and you don't have a cable lying around? What if you are on the go, and you need to transfer a big file over to your PC instantly? Well, besides USB and Bluetooth, WiFi is also capable of transferring data, and in this article, we will guide you on how you can do it. Transferring files over WiFi is wireless too, which makes it a convenient option.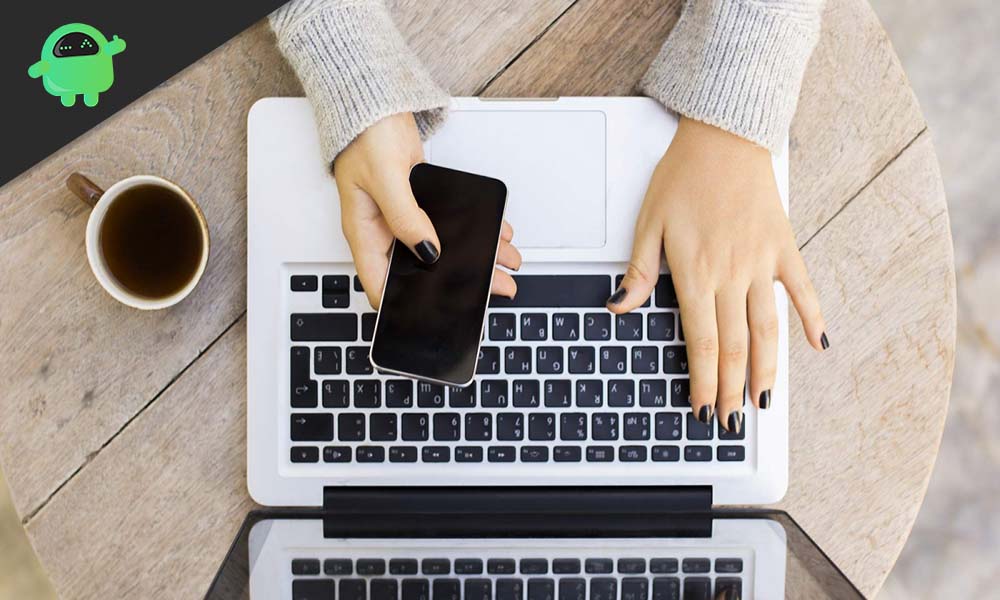 How to transfer files between an Android and your PC?
Here we will show you how you can transfer files between Android and PC, using two means. We will show you how you can access your PC files on your phone and copy them to your mobile device. And we will also show you how you can access your phone files on your PC and then copy them to your mobile device.
Transferring Files between an Android smartphone and a PC using the PC:
When it comes to access phone files on PC, it is very straightforward. And if you have the Sweech App on your Android smartphone, then the overall process becomes very smooth. You won't have to download any specific software on your PC, though. Downloading the Sweech App on your Smartphone would be enough for this method.
Open the Sweech App on the Google Play Store by clicking here.
Install the application on your Smartphone.
After the installation is done, open it up, and you will see a large play button. Tap on it.
Sweech app will now ask for permission to access your storage files. Once you give the permission, the play button will change to a Stop button, and a local IP address and Port will show up at the top.
Now open up any Web browser on your PC and enter the IP address showing up on your Sweech App.
You will see a list of all the files on your Smartphone, and you can just drag or copy the file from your Smartphone on to your PC. It is like your phone is connected to the PC via USB.
Now once you are done with the transfer, just tap the Stop button showing up on the App, and you are done. Anytime in the future, if you feel like transferring like this again, then just tap the Play button, and the same IP address and Port will show up. You can just bookmark this address and directly access it whenever you use the Sweech App. You can use this even to transfer files from your PC to your Android smartphone, and it will work in the same way.
Transferring Files between an Android smartphone and a PC using the Smartphone:
Now to access files on your PC from outside, you will have to copy the data that you want to share on to your public folder. In a Windows PC, you will find the public folder in C > Users > Public. Anything you keep here is accessible from the outside by anyone connected to the same network as the PC.
Now there is a way to share files and folders that are in different locations with other systems on the same network too. To do this,
right-click on the file or folder you want to share and select "Properties."
Now click on the Sharing tab at the top and then click on the Share button in this tab.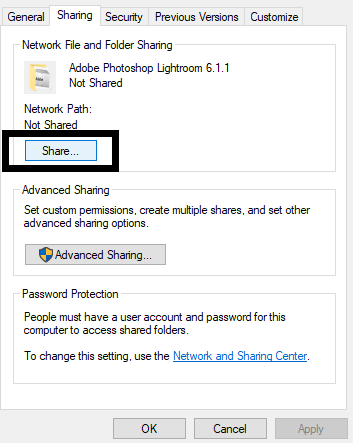 Now there will be a drop-down menu in the next window. Select "Everyone" from this list.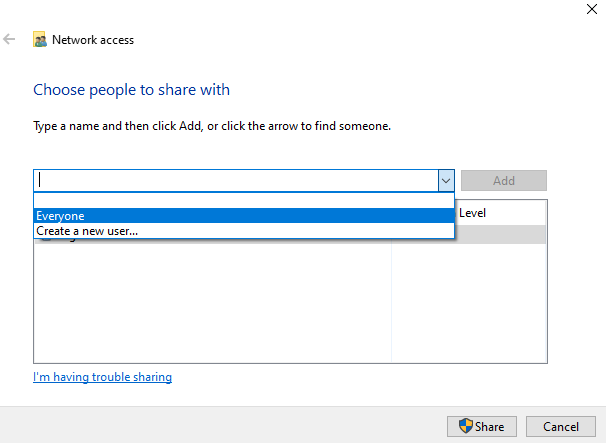 Click on the Share button, and it is done.
Now you will have to enter your PC's login credentials every time you access these public files from a different system. You can choose to disable it by making changes to the Advanced Sharing settings.
Search for Advanced Sharing in the search bar and open the search result that shows up.
In this settings window, under the section All Networks, you will see the option Password-Protected Sharing. Here choose the option "Turn off password-protected sharing" and click on Save changes.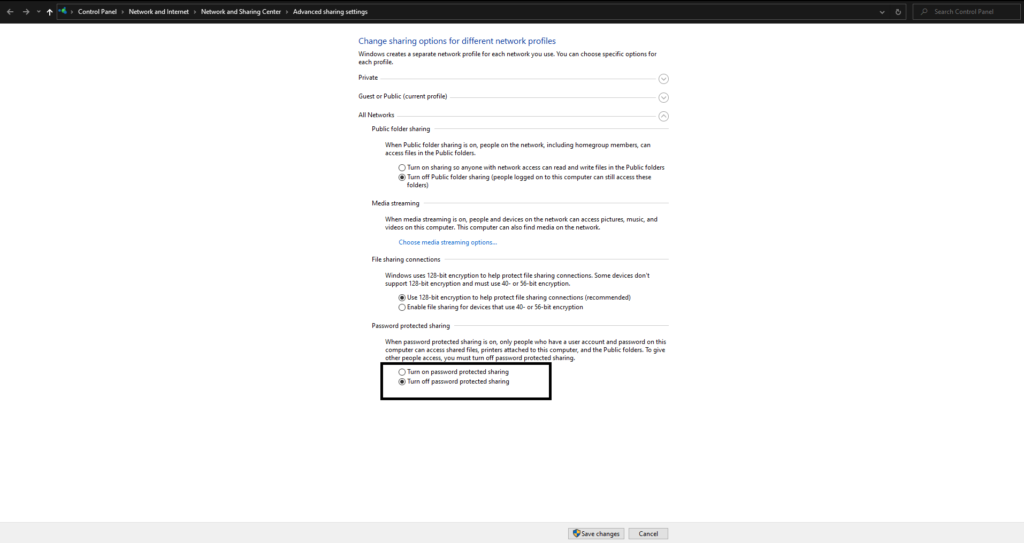 With this, all the files that you want to share with other systems using the same network will become possible. But how exactly do you access these public files on your Smartphone? You will need an application called the FE File Explorer.
Click on this link and go to the FE File Explorer page on the Google Play Store.
Click on the install button and install the App on to your Smartphone.
Connect your PC and the Smartphone to the same network.
Open the App and then tap on the small plus button in the bottom right corner of your screen.
Choose Windows.
Now scroll down to the bottom, and in the neighborhood section, you will see your PC.
You will see two options now "Registered User" and "Guest." Since you have chosen Turn off Password-protected sharing in your PC's settings, so just select the Guest option.
Now you will see all the PC's public files and folders on your Smartphone. Use the options here to move or download any of these public files on to your Smartphone.
Conclusion:
So now you know how to transfer files and folders between your PC and your Android smartphone seamlessly using WiFi. The Sweech App and the FE File Explorer apps are two apps that we think are best for the job. But there are other similar apps too. So if you face any issues with these apps, then try the other ones too. Now, if you have any queries with this guide, then comment down below. Also, be sure to check out our other articles on iPhone tips and tricks, Android tips and tricks, PC tips and tricks, and much more for more useful information.