Google Keep is a powerful note-taking tool that has made lives easier for many in this pandemic scenario. Traditionally, when we share notes with someone, one person simply copies them from the other one. We even take pictures or screenshots and share them over messaging platforms to share all the required notes. But we don't need to do that anymore. Rather than having a copy or a picture, we can now just see the original note ourselves using Google Keep.
We can now share the original notes with anyone using the Google Keep tool. And for sharing the notes on Google keep, the contact or individual needs to join the share's Google keep. So here in this article, we will see what one can do to add someone to our Google keep. You will need the email address of the people that you want to add to your Google keep. Now without any further ado, let's get into it.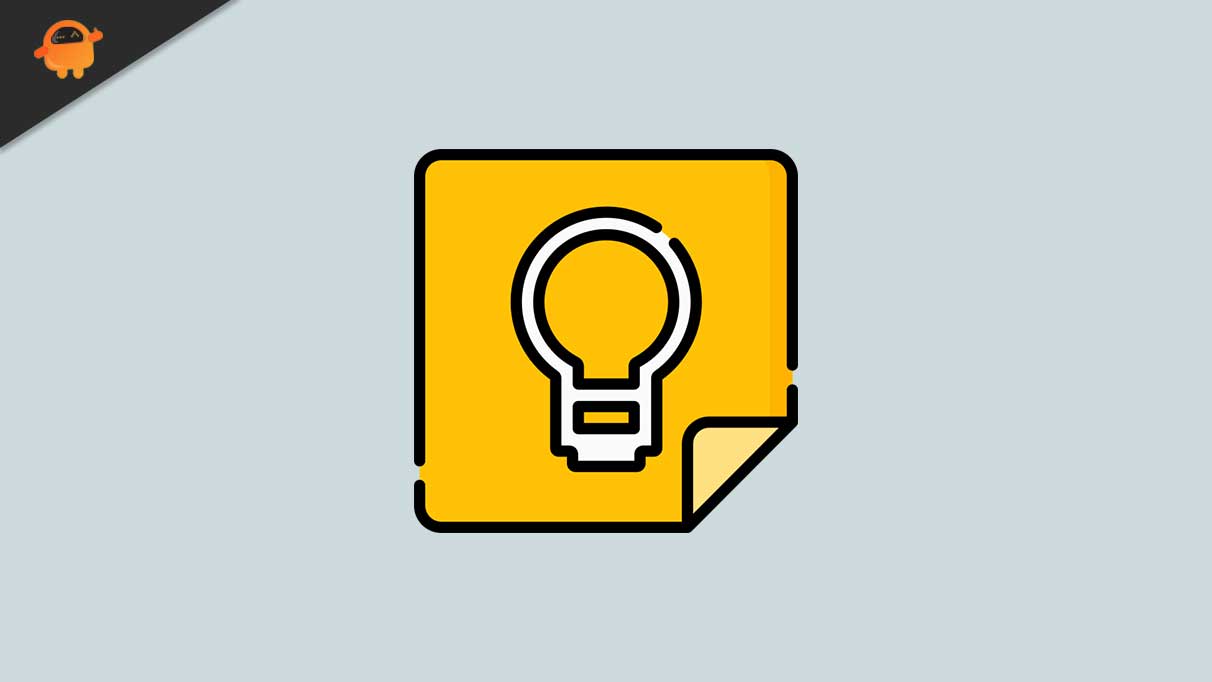 Adding People & Sharing Notes on Google Keep:
The process is identical in both the desktop application and the mobile application.
How to add people on Google Keep?
Launch the Google Keep application on your device.
Open the note that you want to share.
Scroll to the bottom and click on the Share button.
Enter the e-mail address of the person that you want to add to Google Keep. You can even directly enter the person's name, but for that, there are some requirements. Yes, you can search for people by entering their name instead of e-mail address, but only if you have their Google account in your contacts or have their e-mail address saved on your contacts list.
Once the person or account shows up when you enter a name or e-mail address, click on it to select it and then click on Save.
Now you just need to wait for them to accept the invitation. They will receive an e-mail for you regarding joining in on Google Keep, and if they follow the link on the mail, they will end up with the Google keep note that you have just shared. As you have noticed already, sharing notes maintains privacy by only sharing selected notes. You can't just add one person and expect him/her to go through all the notes. It would be best if you shared each note individually. It is a necessary move by Google though as if there were no limitations, people's privacy could be compromised.
But it will be easier to share notes with people that you have already added to Google keep. This is because the other person's account details are now saved. So it will be easier to add them to other notes in Google Keep.
How to remove someone from Google keep?
Just like how it takes only a few clicks to add someone, the same is the effort required to remove someone from Google keep. When you are done sharing one note with others, you might want to remove it. But if you want to keep the note, you could just stop sharing it with the others.
Launch the Google Keep application on your device.
Open the note of your choice.
Scroll to the bottom and click on the Share button.
It will display all the people with whom you have shared this note. Right next to each of these people, you will see a small cross mark. Click on it, and then the selected person will be removed from that particular note.
Finally, click on the Save button.
Once you remove a person from the note in Google keep, that person won't be able to access the note to which he/she was initially invited.
Strangely, Google has also included the feature to remove yourself from a note. For some reason, if you are looking to remove yourself from the note while others are allowed to access it, you can do that too.
Let's see how you can do it.
Launch the Google Keep application on your device.
Open the note of your choice.
Scroll to the bottom and click on the three-dot button.
Click on the "Remove myself" option from the list that shows up.
After that, you won't be able to see the note yourself. This might come in handy in specific situations where you want to assign work to some people but not look at every stage of progress they make throughout.
Can others edit my note?
Yes, once you add someone to a note in Google keep, that person can edit the note anytime he/she wants. That is, whoever is added to a note in Google Keep can edit that particular note. It is also synced in real-time. So if one person in Google Keep makes a change to a note, the change will be reflected in the note immediately.
Working on a project together with several people is made easy by Google keep now. So use Google keep to stay connected to everyone for any task. It can be related to both professional or personal use. Plus, the real-time sync helps with the interaction significantly, as you don't need to keep informing others about any new change. They will see it in their system itself.
This is how you can Add Someone and Share Notes with them on Google Keep. If you have any questions or queries about this article, then comment below, and we will get back to you. Also, be sure to check out our other articles on iPhone tips and tricks, Android tips and tricks, PC tips and tricks, and much more for more useful information.