Suppose you are on Social media platforms like Instagram, Youtube, Tik Tok, etc. Then probably, you would know the necessity of a video editor. If you are using Realme or Oppo smartphones, you are in luck. The Sloop is a video editor app specially made for Realme and Oppo devices, which enables users to instantly create slideshows of photos and videos. The app has some cool effects and transitions that you can add for free. Though it has a feature that instantly creates a video, it also allows us to edit manually.
It is a complete video editor because it has transitioned, text, and amazing filters. You will get all the basic features that normally anyone needs to edit a video. Moreover, you would also be able to access some good music in-app and can add to your Videos.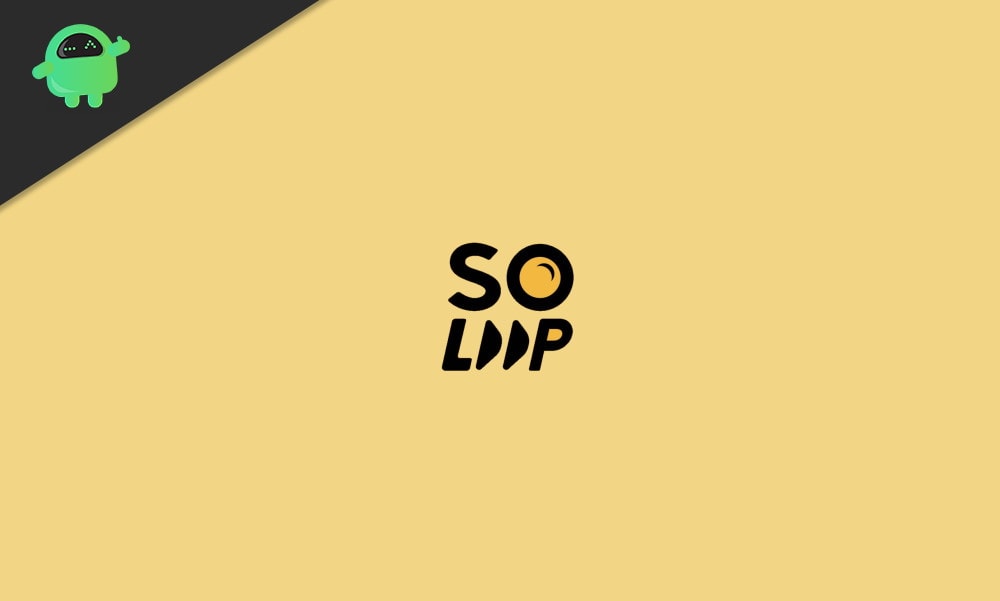 Soloop v1.44.5 APK Features
Recently, the developer of the Scoop app has updated the app, so the new version Soloop V1.18.0 is available for you to download. The apps come with some additional transition effects and more filters, also the previous bugs have been fixed.
Though the app is specially made for only Oppo and Realme smartphones, therefore, if you are using Realme or Oppo, you would be able to install the app from the App Market. If you have already installed the Scoop app, you can update the app via App Market.
What's New?
1.Intelligently Categorize Photos & Videos Automatically recognizes and categorizes your media files. Uses 84 labels to neatly group them for a quick look-up. It will satisfy the needs of most users for daily photography.
2.Personalize Videos With Sleek Templates Selects only your best-quality photos and videos. Chooses from a selection of sleek templates to enhance your videos.
Download Soloop v1.44.5 APK – Latest Update Available
However, what if you don't have an Oppo or Realme device, but still, you want to try Soloop app. Then you would have to install the application from the APK file. In this article, we will provide the link to download the latest and old version of Soloop app.
Download Soloop v1.44.5 APK
Old Version Soloop APK
How to Install Soloop v1.44.5 APK
Though the app was only made for a particular smartphone, the app runs smoothly on any Android device that is running on Android Pie or later. So, yes even if you don't have a Realme or Oppo phone, you can install the app on your smartphone.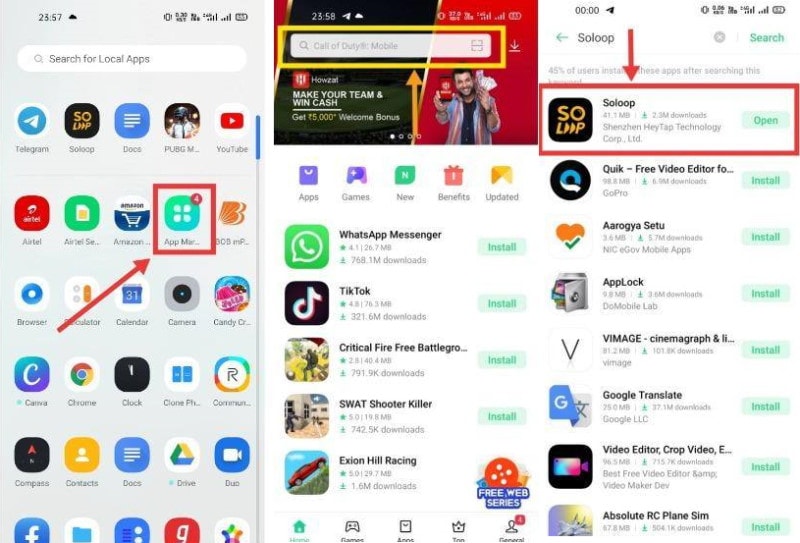 Firstly, you will have to open up the App Market, then type "Soloop" in the search bar and search.
Click on the Soloop App when it appears on the result, if you haven't installed the app then install it or if you have already installed the app click on the update button.
Conclusion
It is a very useful and lightweight app that would enable you to create short videos instantly, which is very popular these days. The app is perfect for creating videos for short videos hosting social media platforms like Snack, TikTok, Reels, etc.