Sonos offers a wide variety of speakers from small portable ones to big wide sound bards for a full theatre experience. While all of these devices are different in nature, they all connect with the same app for sound control and can connect via Bluetooth or wifi connectivity. But recently there have been numerous complaints regarding Sonos Playbase not connecting to Wifi which is quite odd given the devices were working fine before and stopped out of the blue.
According to users, their Playbase sound bars are losing configuration for Wifi and not connecting as they should be. The issue is likely to be caused due to some technical bug that can be resolved by re-setting up the bar with new Wifi credentials.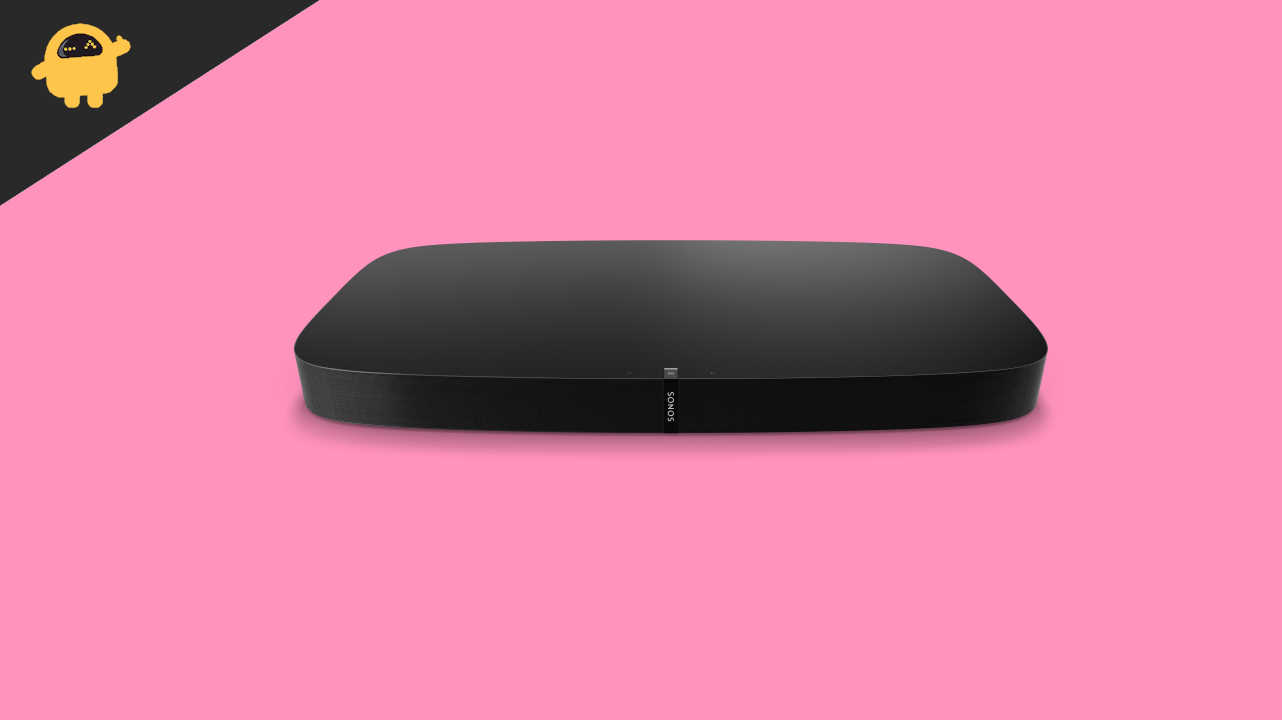 Fix: Sonos Playbase Not Connecting to WiFi
Sonos Playbase is an amazing online connectivity-enabled sound bar that gives you an amazing home theatre experience with the added functionality of internet connectivity. Troubleshooting the wifi connection problem you're facing will be quite easy and we have a couple of troubleshooting methods to help you for the same.
Method 1: Disconnect Any Ethernet Cables
When you try to connect via wifi and ethernet at the same time, your soundbar may not connect as they both originated from the same IP address. So remove all ethernet cables and only try to connect with Wifi and see if it helps.
Method 2: Restart Wifi Router
Sometimes all your issues can be fixed with a simple device restart. Routers tend to keep a dynamic router table filled with connected devices cache data. If it gets corrupted for any reason, your device will not be able to connect to the router. To fix this, simply turn off yoru router and turn it back on again after 2 minutes.
Method 3: Check Connected Devices
Most routers can only support a maximum of 8 devices at a time. This limit may be fulfilled if you recently have installed any Wifi IOT devices such as Wifi doorbell, Wifi camera, or Wifi lightening system. Please check with yoru Wifi router manufacturer on maximum device support, and if not then we recommend you get a wifi repeater to install an additional router to help balance the bandwidth load.
Method 4: Re-install Sonos App
In many cases, the Sonos app responsible for managing your Playbase bar is malfunctioning. So we recommend you to install the Sonos app and install it once again from Playstore or Appstore.
You might have to set up your account again after re-installing the app. So it's better to save any data, especially configuration details, speaker name, DNS settings, etc. if you need to.
Method 5: Configure Router Broadcasting Channel
Sonos Playbase is a sound bar with an additional speaker system, which is connected to the main base sound bar with the help of Wifi challenges, namely 1, 6, and 11. If your wifi router also uses the same channel, then Playbase will not be able to connect with your router because of similar channels. So please connect with your ISP and configure your wifi router accodrinfly.
Method 6: Factory Reset Sonos Playbase
If none of the above methods work for you, then you should go ahead and do a factory reset. If the problem is not solved even after doing a factory reset – then the issue is most likely to be from a defecting network or wifi card.
Steps to reset Sonos Playbase:
First, disconnect your Playbase speaker from the power source.
After 30 seconds, press and hold the "join" or "infinity" button and plug in with the power source at the same time.
Keep holding the "join" or "infinity" button until you see a white indicator light flashing.
Wait for the light to turn green which will indicate that the reset process is complete.
Now you can set up yoru account and wifi credentials again and see if it works.
Method 7: Contact Sonos Customer Care
No matter how hard we try, if there is any hardware-level fault or wifi network card fault, then you have to contact Sonos customer care and ask them for help. They will run a diagnosis for the same and check if everything working correctly. If not, they will arrange you a device replacement or repair based on your device warranty policy.
Conclusion
This brings us to the end of this fixing guide for Sonos Playbase Not Connecting to WiFi. Please note that the issue seems to be temporary and might b caused by your Wifi hardware. Until you restore your connection, we recommend you to use an ethernet cable connection or a mobile hotspot to cater to your entertainment needs.