Sony Vegas Pro is the best entry-level video editing software on PC and the best alternative to Windows Movie Maker. It has the function of 3D film editing, image stabilization, track management, clip composition, adding special effects, editing subtitles, automating audio mixes, and so on. However, Sony Vegas Pro has some problems. Several users have reported on the official Sony Vegas forums and Sony Vegas Reddit community that they frequently encountered issues like Sony Vegas Pro not rendering whole video or stopping render work.
But now you don't need to worry about those problems because we have some proven solutions to solve your problems related to Sony Vegas. Keep reading to know.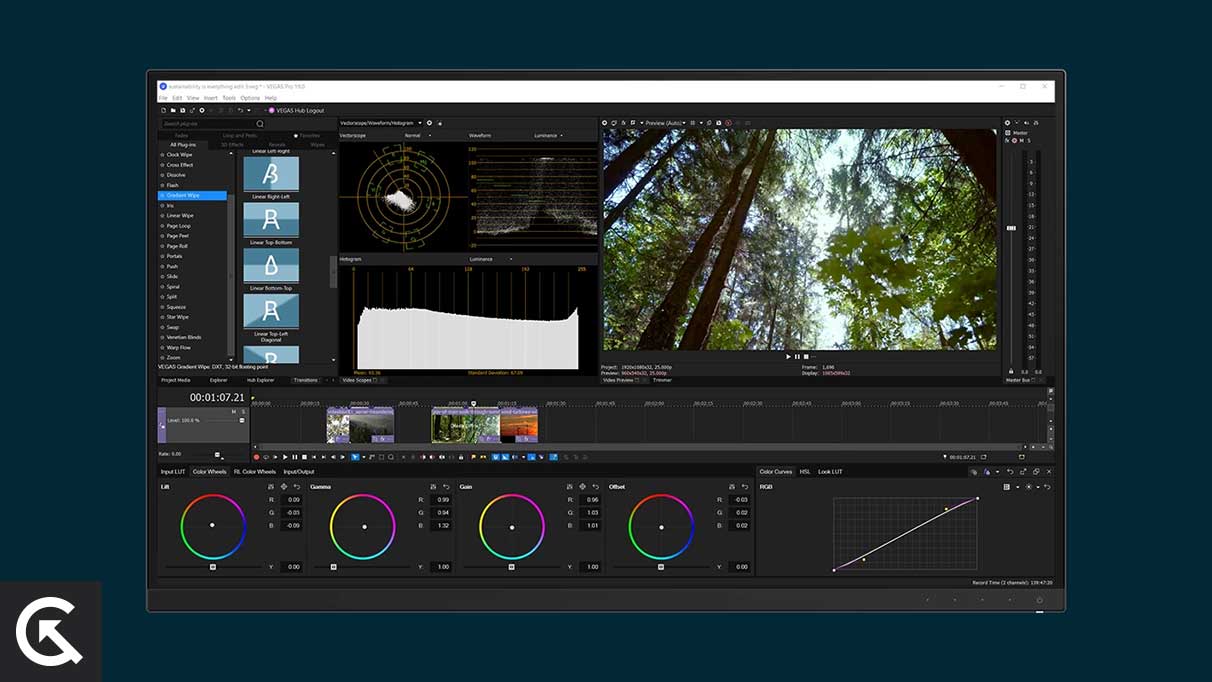 Solutions to fix Sony Vegas Pro Not Rendering Whole Video or Stops Render Work
1. Disable Render Loop Region Only
The Sony Vegas Pro not rendering the whole video error can happen for several reasons. But mostly, it happens because you've selected Render Loop Region Only under the Render As window. The Loop Playback feature itself is great for improving editing efficiency. After marking a certain section by adding I/O points on the timeline and enabling the Loop Playback feature, you can play back the marked section repeatedly. However, the problem is Sony Vegs renders only the loop region by default. To fix this error, simply go through the below steps:
1. Hit File on the top menu bar and choose Render As.
2. Select the target export format under the Format section.
3. Hit Render Options and uncheck Render loop region only.
2. Change File Permission to fix Sony Vegas Pro Not Rendering Whole Video error
Some of the Windows users reported an error in the permissions the installer assigns to "fileiosurrogatee.exe" (an application that VEGAS relies on to read and write files) might also cause Sony Vegas Pro stops render work error.
1. Go to c:/program files/VEGAS/18.0/x86.
2. Go to fileiosurrogate.exe, right on it, and select properties.
3. Come over to the security table, hit Edit, and assign full permissions to that file.
3. Save as a New Project
Some unknown glitches might also lead to such problems. If you have Render Loop Region Only turned off but Sony Vegas still renders only part of the video, you may try to save the current project with a new name and render the new version. Here's how:
1. Go to the top menu bar to find File. Please select it and choose Save As.
2. Enter a new project name and hit Save.
3. Hit File and choose Open. Find and select the project that is saved with the new name.
4. Hit File > Render As, select the target output format, and hit Render.
4. Convert the Source Video Files
Sony Vegas lets you add videos in different formats, resolutions, and frame rates to one project. However, editing them together requires massive transcoding work. If your computer is not powerful enough, you might encounter Sony Vegas Pro not rendering whole video error. Luckily, it's easy to convert the source video files if you're using VideoProc Converter. This simple yet full-featured video converter software allows you to convert multiples video to make them the same format, resolution, and frame rate within a simple click.
1. Download and install VideoProc Converter on Windows or Mac. Launch it up.
2. Hit Video and drag the source videos to this best video converter to the program.
3. Select the desired format under the Target Format section. If necessary, hit the small tool icon, adjust the video properties such as frame rate and bitrate rate, and then hit Apply to All.
4. Uncheck Auto Copy and hit Run. This best video converter starts to process your video files.
5. Restart the Computer to fix Sony Vegas Pro Not Rendering Whole Video error
Massive amounts of logs and temporary caches are created when we edit the videos with Sony Vegas and operate other programs and the majority of them are stored in the RAM (Random Access Memory). When the RAM is insufficient in the space, it leads to Sony Vegas Pro stops render work and many other sorts of errors. Restarting the computer can clear the RAM and hereby fix the error.
1. Save the project on the computer.
2. Restart the computer.
3. Relaunch the project and re-render the project.
6. Render the Video Out into Separate Parts
If the error still exists after trying all these fixes, you can render the project as several parts, create a new project, bring these individual clips to the timeline, and then render them into one video.
These are the most possible and proven solutions to solve the Sony Vegas Pro rendering problem, hope these instructions will help you.
For more troubleshooting guides, follow GetDroidTips!