In recent years, the evolution of digital media has revolutionized the way we consume Music content. Spotify is one of the largest music streaming applications, launched in 2006 and acquired all over the world in no time. Nowadays, Spotify users can also play video in the same application like YouTube Music and other streaming applications. However, despite its overall reliability, you may encounter issues such as the Spotify Video Player Not Working, disrupting the entertainment flow. If you are having problems with the video player not working in your Spotify and you are confused on how to fix it, don't worry now.
The Spotify Video Player Not Working issue can manifest in various ways, from videos not playing at all to constant buffering or freezing during playback. This issue can be frustrating at times, but worry not, as solutions are readily available to troubleshoot and resolve the issue. The issue of Spotify not working in 2023 can stem from a multitude of factors, such as network connectivity problems, software glitches, outdated apps, or device-specific conflicts. The key to resolving this lies in a systematic approach to identifying and rectifying these underlying causes.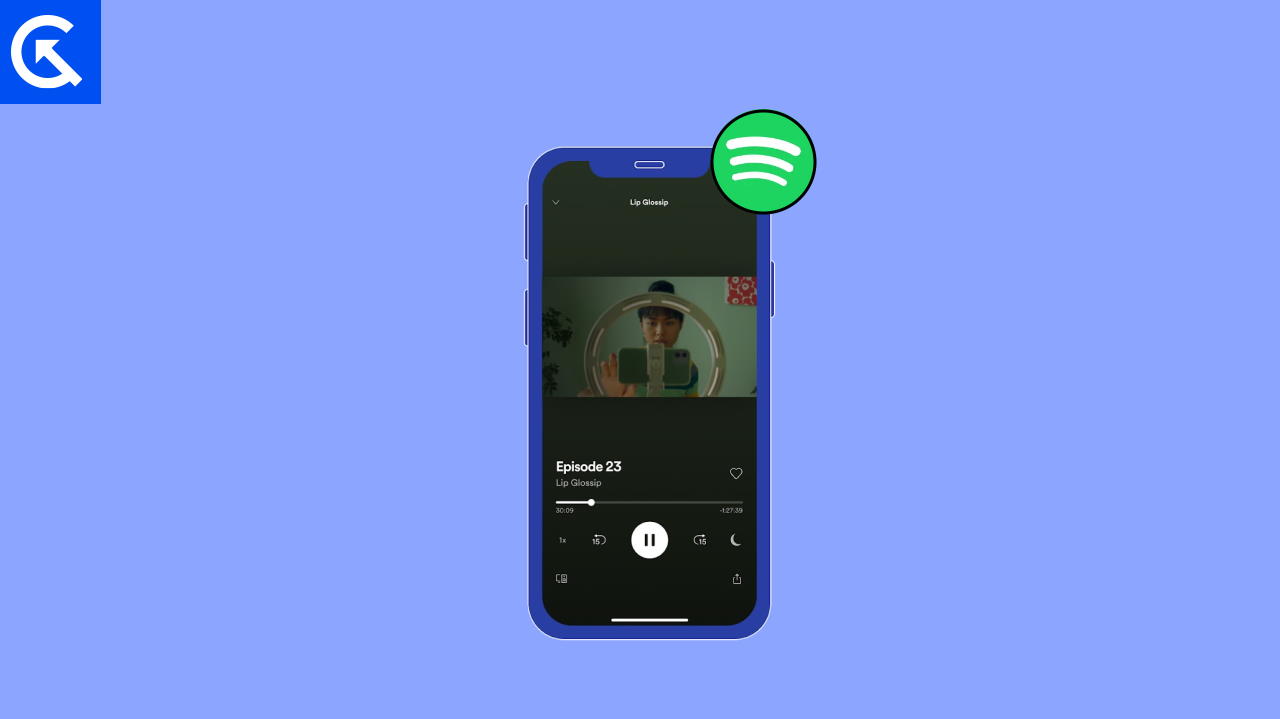 Spotify Video Player Not Working Fix 2023
There might be multiple reasons why the video is not working in your Spotify application. We are here with a few known issues that are causing a break to your Spotify video streaming. There are two video features in the Spotify app, one is the Video Looping feature and another one is Music Videos and Canvas. Let's talk about these fixes now.
Fix 1: Check Video Availability
There is a straight assumption that any video and podcast that Spotify features must have a video but this is not always true. There are some Music and Podcasts that don't have a music video and that might be the only reason you are not getting a video on the Spotify application. You should check if that particular audio has a video or you can go through that artist's social media accounts to get the exact release date of their music video or the Podcast.
Fix 2: Change your Spotify settings
A few people have just joined Spotify to check if the feature is really helpful or not but they are left disappointed when there is not video or they can not run a video on the Spotify app, but one can fix it by making some changes to the settings. Follow these steps to make changes to the settings
Open the Spotify App on your device
Go to the Home tab and on the top right corner touch the gear icon
Scroll down to access the Menu until you see the canvas option and ensure that it is turned On.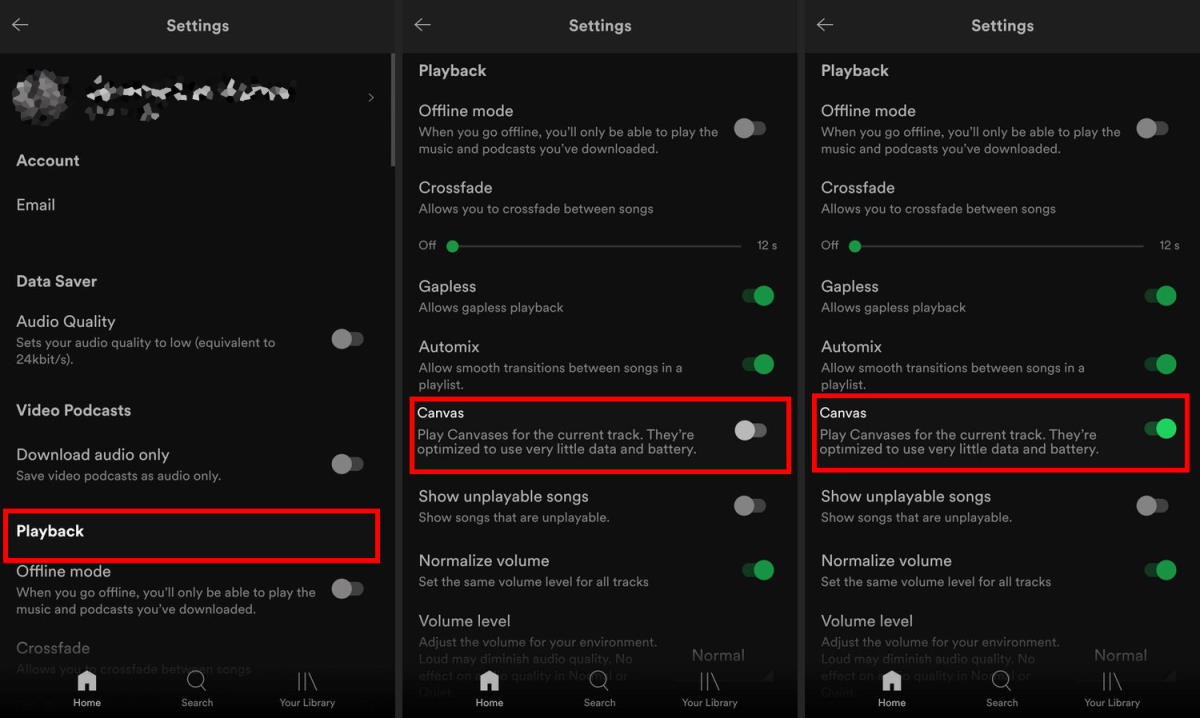 Restart the application, Try playing a song video on the Spotify application.
Your Canvas should work fine now.
To make changes to the video part follow these steps.
Launch the Spotify application
Now go to settings again by clicking the gear icon on the top right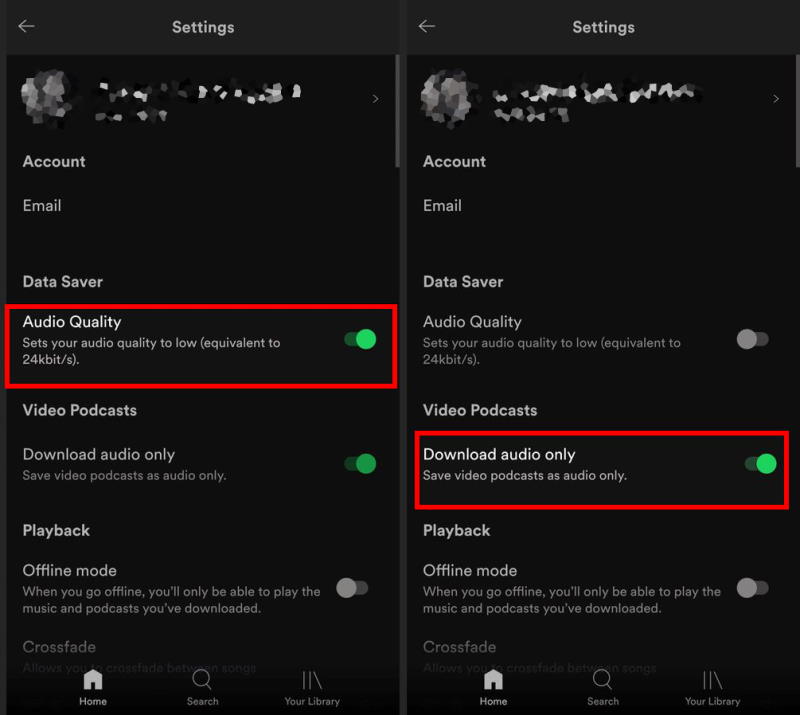 Now, Turn off the Audio Quality and Download Audio Only.
Now again go down to Canvas and enable it.
If you are using Spotify on Desktop you will have a "Show Video" option as soon as you open any music video or Podcast.
Fix 3: Set Video Quality to Low
If you are unable to play video on Spotify there might be a slow connection that is stopping you from streaming the video on the app. However, you can lower the video quality yourself by adjusting a few settings by following these steps.
Open Spotify, Click on the Gear icon in the top right corner to open settings.
Now scroll down and tap on Video Quality.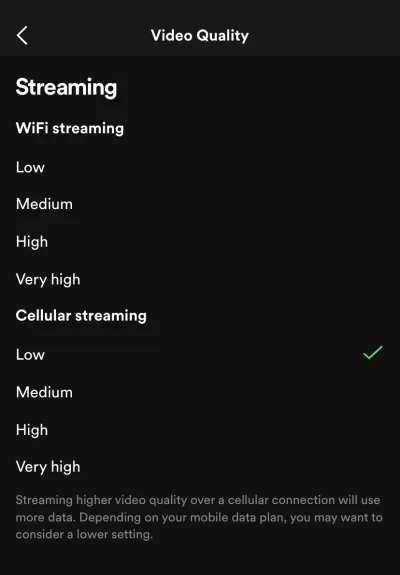 Now you can select the Video Quality from Low, Very High (available only for premium. users)
Fix 4: Update Spotify Application
If you are using an outdated Spotify application you won't be able to use the new Canvas and Video features of Spotify. If you have never used these features then you should get on the app Store or the Play Store depending on the device you own. If you have used these features in the past you can change some settings or Reinstall the application.
If you're still unable to play video on the Spotify app, then there might be a chance that the video is not meeting Spotify guidelines and might contain some scenes that are not appropriate for the users and Spotify has blocked these video streams on their application.
Conclusion
This brings us to the end of this guide for Spotify Video Player Not Working Fix 2023. Spotify has rolled this feature to take direct competition with its counterparts like YouTube Music by doing this Spotify has allowed its user to be intact on their application even if they want to watch videos. I hope that this article has helped you in fixing the Spotify video playback issue.