It's been a busy week for the Dead Space Remake title that has been released the last week along with some other popular video games in the market. EA's Dead Space Remake comes after a long 15 years and fans are still making it the best-selling title in its first week due to the thrilling gaming experience. However, it seems that several players are encountering the Sprint bug in Dead Space Remake during the gameplay sessions with the mouse and keyboard.
Now, if you're also unable to sprint (quick run) in the gameplay then don't worry. As affected players eventually die in the middle of the gameplay due to the sprint bug, it becomes quite frustrating for them. Luckily, here we've mentioned a couple of potential workarounds for you that should come in handy. Plenty of players have already reported the sprint bug on the EA Forum and hopefully Motive will try fixing it in their upcoming patch updates. But there is no official acknowledgment surfaced yet. So, you can either wait for the patch fix or manually try performing workarounds.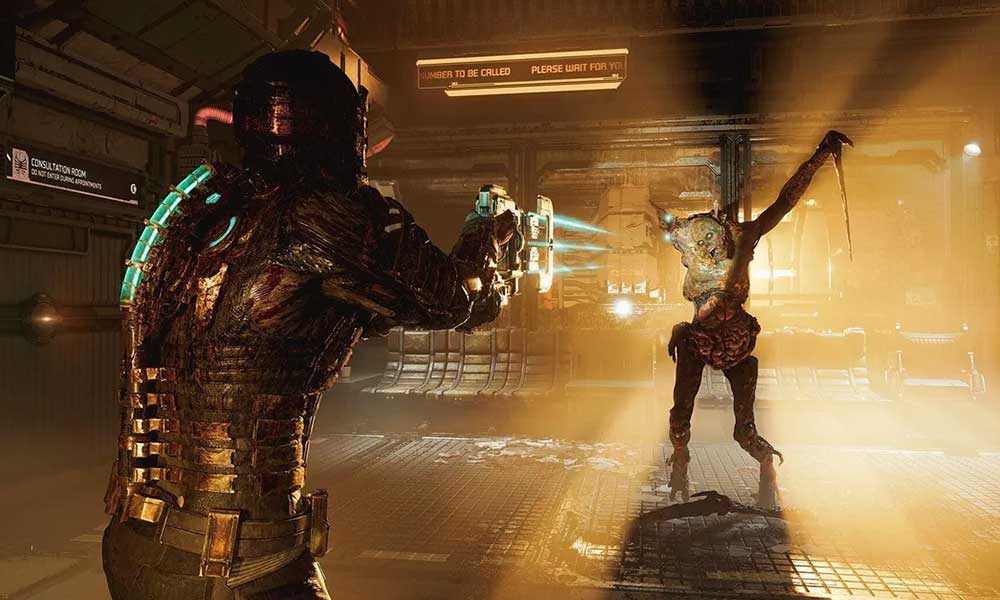 Fix: Sprint Bug in Dead Space Remake
If you are not able to sprint in the Dead Space Remake game, the chances are high that there are some issues with your gaming controller and keyboard settings. Fortunately, there is a quick and easy method to resolve such an issue. To do so:
Open the Dead Space Remake game > Press the ESC key to get into the pause screen.
Select the Settings menu > Go to the Controls tab.
Now, select the Controls Customization feature.
Make sure to select Clear All the default mapped controls.
Then you'll need to Save changes and exit the settings menu.
Finally, use the left SHIFT key to sprint and the F key to use a melee weapon (by default).
If in case, you're using a gaming controller to play Dead Space Remake then you can press the left joystick to do so. Some buttons or key bindings might not be cleared which is a common thing and you don't need to worry about it. Keep in mind that you have cleared all mapped controls from the game settings menu.
Please Note: Sometimes you may face the sprint bug on your Steam Deck while playing Dead Space Remake because the Steam Deck console uses controller mapping. So, your default sprint key binding will work after pressing the left joystick.
That's it, guys. We assume this guide was helpful to you. For further queries, you can comment below.