Archage: Unchained, an MMORPG game released across all platforms in 2019. The game offers its players a wholesome farming experience, at par with any other farming simulator genre games in the market.
Players can own a different variety of farms in Archage: Unchained. They are categorized under public and private, respectively. Farming in the game can be done in both kinds of farms as well as inside houses, however, with comparatively much lesser yield. So this guide aims at helping the players to start farming and build a Scarecrow Farm.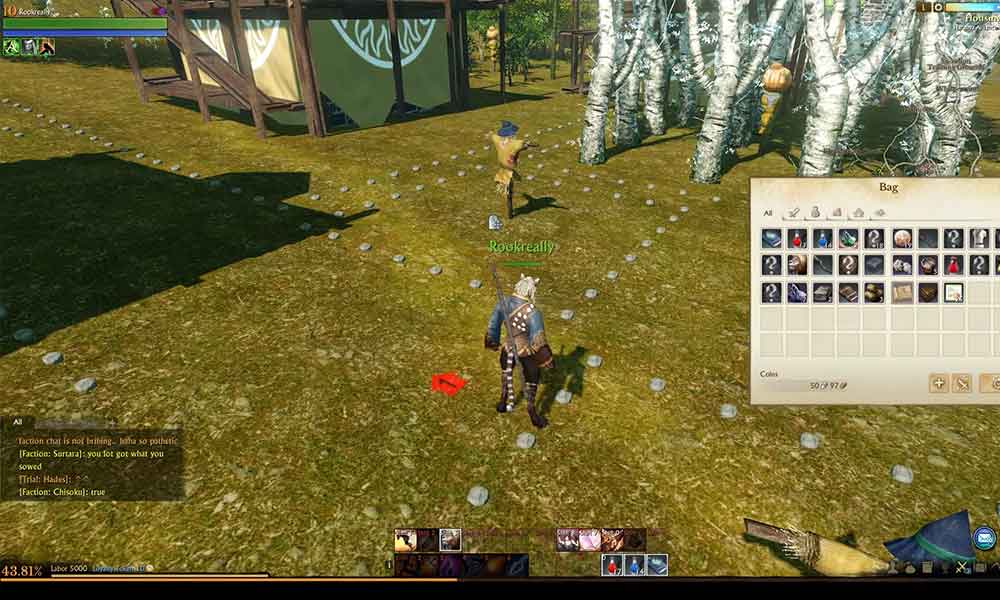 Difference between Farms
Now zooming into the fine details of the attributes attached to each kind of farm, public farms, as the name suggests, aren't placed at a privately owned place. They are preferably within a community center (The player is not entitled to a farming space in the community center by default).
The same spot or even the same amount of place or rather any place is not guaranteed. Moreover, within the community centers and the yield can also be lost. Hence, scarecrow farms being a privately owned property, become the most viable and feasible option for a steady income via farming. But you are only given the fact that you plan on maintaining the yield in the long run.
Scarecrow farms can only be acquired after finishing the required Blue Salt Brotherhood quests, which are unlocked when the player hits Level 30. Players start with an 8×8 scarecrow farm placeable at sports reserved for farming.
How to Build a Scarecrow Farm?
Note
Scarecrow farms are bound to be taxed as soon as they start producing farm yield.
Once you've gotten the lumber after completing the said quests. The scarecrow farms can be built at designated spots. Although you might not get the best possible spot to place your first scarecrow farm. However, keep your fingers crossed for the best.
Once you reach the designated spot to build your farm, walk up to the stick in the ground. Now tap on the construction button. You'll need to place down the lumber acquired from the quest. Then the construction of the scarecrow farm would be finished in no time.
We hope this guide helped you. Don't forget to check out our other Wallpapers, Windows Guides, Gaming Guides, Social Media, iPhone Tricks, and Android Tricks for more guides. Subscribing to our YouTube Channel will help you win the $150 giveaway contest. If you have any doubts or feedback, comment down below with your name along with the e-mail ID, and we will reply shortly. Thank you.