Steam is a wonderful platform for gamers. Apart from an extensive collection of games, the best part about Steam is its cloud backup feature. You can play your favorite game on supported devices without the risk of losing game progress. However, it's not always sunshine and rainbows. At times, the platform can surprise you with cloud errors such as Out of Date and Unable to Sync.
If the Steam cloud error is not handled properly, you are very much at risk of losing your progress. In this guide, I'll tell you what causes Steam Cloud Error, and then we'll move on to the solutions.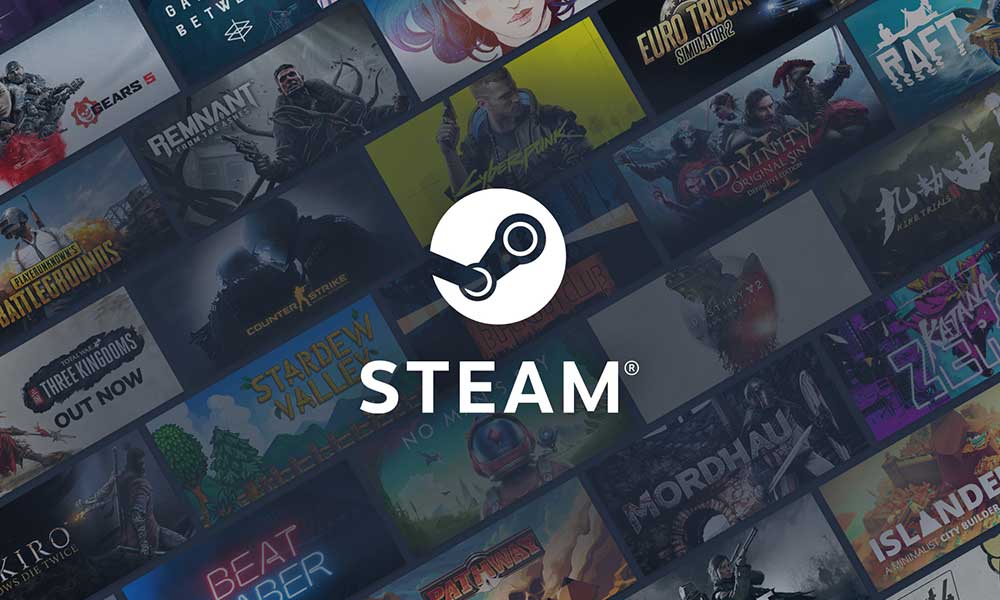 Why Do You See Steam Cloud Error?
Steam Cloud Error occurs when the game's data saved on your computer does not match the data stored on Steam Cloud. The error mainly occurs when playing the game on multiple devices. But it can also occur when you play on a single device.
When you play a game on your computer, which is perfectly saving its data on Steam Cloud, and then you try to play the game on another device that is not set to sync with Steam Cloud, you will get the Steam Cloud Error. The data on your device won't match the data stored on Steam Cloud; hence Steam throws an error.
It is the usual reason for getting the Steam Cloud Error. However, that's only true for some. Some are getting the error because of Steam server issues, connection problems, or issues with game files. We'll try to fix those to get you back to gaming.
[Important: When you get the Steam Cloud Error, do not ignore it and move forward. If you opt to play, you may lose your game progress. Fix the issue beforehand to avoid losing your progress.]
Fix: Steam Cloud Error [Out of Date, Unable to Sync]
Try these fixes to resolve Steam Cloud Error and get back to gaming.
Solution 1: Check Your Internet Connection
If you are getting Steam Cloud Error, the first thing to check is the internet connection. The error will likely occur if your connection is unstable or has a very slow upload speed.
Check your connection speed by doing a speed test on speedtest.net and analyzing the result. Try rebooting the router to improve your connection. You can do it via the router's settings page or simply remove the router's power cable for 2 minutes and plug it in again.
Now, connect your device to the internet and retry sync, as mentioned in the next solution.
Solution 2: Retry Sync Steam
The Steam cloud sync can fail due to minor Steam issues or connection problems.
Tap on the Retry Sync option. If you do not see the option, click Out of Sync and then tap on Retry Sync. Steam will try to sync the game's data to its servers again.
Solution 3: Check if Steam Is Down
Steam may throw the Steam Cloud Error when its servers are experiencing outages. The servers could be under maintenance or facing technical difficulties.
You can visit Steam's official Twitter account (now X) to check for an official update about any issues. Or, you can use a third-party tool such as steamstat.us or downdetector.com.
If Steam is facing issues, come back later after an hour or two and try syncing your data to Steam Cloud again.
Solution 4: Close Steam on Other Devices
As reported by Steam users on Reddit, they get the error when using the same Steam account simultaneously on multiple devices. If you are doing the same, log out of your Steam account and close the app except for the device on which you're getting the error.
Retry sync to check if the problem is resolved.
Solution 5: Restart the Steam Client
It could be a bug or system glitch causing an interruption to Steam sync. To ensure these minor issues are not behind the problem, restart your Steam client. Just closing the app isn't enough; you'll also have to terminate all Steam-related processes from Task Manager.
Press Windows + X buttons and select Task Manager.
Right-click on Steam and select End task.
Make sure no Steam-related processes are running on your computer. Relaunch the app and check if the error is fixed.
Solution 6: Check if Cloud Synchronization Is Disabled
If you had disabled Cloud Synchronization sometime in the past but forgot to enable it, this could be causing the Steam Cloud Error. Enable it via the Steam settings.
Launch the Steam client on your PC.
Tap on Steam in the top-left corner and select Settings from the available options.
Go to the Cloud tab from the left pane.
Check the box that says Enable Steam Cloud synchronization for applications which support it.
Click OK at the bottom to save the changes.
Not all Steam games, including Lost Ark and Destiny 2, support Steam Cloud. Hence, this solution will hardly make a difference if you get the error in these games. But, other solutions will.
Solution 7: Run Steam as an Administrator
Running Steam as an administrator gives it additional permissions. So, if the problem occurred because of limited Steam permissions, this should fix it.
To run Steam as an administrator, right-click on the Steam icon and select Run as administrator.
Solution 8: Verify the Integrity of Game Files
If the game files are corrupted or missing, Steam may have issues syncing the files to the cloud. To fix those files, tap the Verify integrity of game files option. Steam will automatically check your game files and repair the corrupted/missing ones.
Launch the Steam app on your PC.
Go to the LIBRARY tab.
Right-click on a game and select the Properties option.
Go to the Installed Files tab in the left sidebar.
Tap on Verify integrity of game files.
Solution 9: Repair the Steam Library Folder
If you still had no luck, try repairing the Steam Library folder too.
Launch the Steam client on your PC.
Tap on Steam in the top-left corner.
Select Settings from the drop-down options.
Go to the Storage tab.
Tap on the three-dot icon and select Repair Library Folder. (The icon should be located next to the storage bar)
Solution 10: Allow Steam Through Windows Firewall
Windows Firewall could be blocking Steam's network communication. If so, it won't be able to connect to the cloud and might show you the Steam Cloud Error. You should allow Steam through the Windows Firewall.
Here's how to do it:
Close the Steam app.
Type Windows Security in the search box at the bottom and hit Enter.
Go to the Firewall & network protection tab from the left pane.
Tap on Allow an app through firewall.
Tap on Change Settings.
Look for Steam and check both the Private and Public boxes.
Click OK to save the changes.
Solution 11: Disable VPN and Antivirus
If you have tried the above solutions but to no avail, whitelist Steam through all antivirus software on your computer. They can block Steam connections to the cloud. Either temporarily turn off all antivirus or add Steam to the whitelist.
Remember to enable your antivirus again. Otherwise, you are unknowingly putting your computer at risk.
Also, ensure your PC is not connected to a VPN network.
Wrapping It Up
You would always want to maintain the game's progress, so running into Steam Cloud Error is frustrating. Fortunately, there are nifty ways to fix this issue we've mentioned in this guide. Try them and get back to gaming without worrying about your game progress.