Games are not fun without controllers and Switch Pro is an excellent controller because of its comfortable holding style, amazing battery life and gigantic buttons. Although Switch Pro was not designed to use with a PC, however, there are ways to make it work otherwise. But since these controllers do not support PC natively, players often find themselves in a tough spot when they don't work or do not get detected.
Switch Pro controller not detected on PC is very common problem players face nowadays. When you plug the Switch Pro controller in, there is no indication of it being detected by PC, no sound, it's not showing up in devices, or anything like that. We had a look into this issue and discovered that it can be caused by a number of reasons including generic glitches, outdated drivers, and faulty USB ports.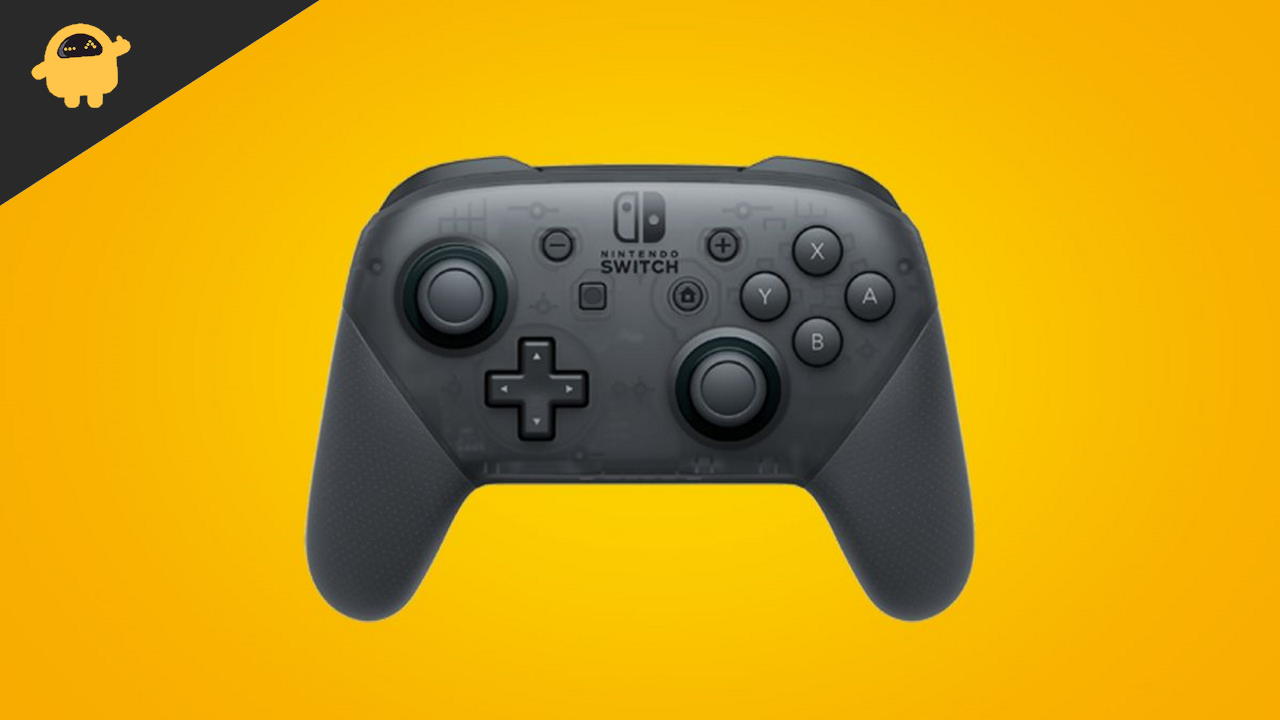 Switch Pro Controller Not Detected on PC, How to Fix?
In most cases, the issue of the controller not being detected is linked to wrong drivers only. Butt here can be more hidden reasons on why the controller is not getting detected on your PC.
Restart controller
This can be a technical glitch, but sometimes when you experience problems with your peripherals, restarting them can help. You can resolve this by disabling the controllers in BPM, restarting it, then enabling only the generic controller.
Check Your USB Port
Controllers rely heavily on USB connections and if there is any rust or hardware damage on your PC USB ports, then Switch Pro Controller will not get detected by your PC. So try with other USB ports, and make sure to clean the USB ports with a dry cloth.
Check Cables
Many users don't use the specified types of controller cables. There are two types of cables in the market, one is for charging use and the other ones are charging + data use. Since Switch Pro gets power and transmits signals (data) with the same cable, it is necessary that you use a data USB cable.
Note: The cable that comes with the Switch Pro controller is a data cable and should work fine. But if it has some physical damage, then you might need to buy a new data cable.
Pair and Connect
Many users don't know when they have to first pair the controller in order to get it to work with their PC. While connecting the USB cable, make sure you put the controller in pair mode.
Steps to pair: hold down the little button on top of the Pro Controller (used to pair the controller) and then plug it in with your PC.
Disconnect from Switch
Being a gamer, you might occasionally connect your Switch Pro controller with your Nintendo Switch and play games on that device. Since the Switch Pro controller was not designed to work on PC, whenever you connect it to PC, it connects with your Switch via Bluetooth. So all you have to do is disconnect it from Nintendo Switch and then plug it into your PC and play.
Now open Switch Settings and navigate to Controllers and Sensors > Scroll all the way to the Bottom > Disconnect Controllers.
When you're done, it should say that only 2 controllers are connected to your Switch, instead of the 3+ prior.
To ensure that your Pro Controller doesn't attempt to connect to your Switch wirelessly, turn off your Switch. Hold down the Power button on your Switch > Power Options > Turn Off.
Now you can hold down the little button on top of the Pro Controller (used to pair the controller) and then plug it in with your PC and it should work.
Third Party Helper
If none of the above methods works for you, then you can take the help of third party controller configuration software. The one which works best with the Switch Pro controller is BetterJoyForCemu.
BetterJoyForCemu allows Switch Pro controllers to be used with a PC. Once you have installed the application, all you need to do is run it, and connect your Pro Controller (both via Bluetooth and USB cable).
First, download and install BetterJoyForCemu on your system.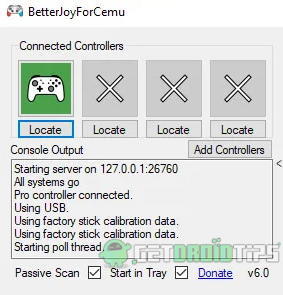 Click on locate button and it will help you to pair automatically.
Conclusion
These are all the possible methods to fix the Switch Pro controller not detected on PC. Although these would work fine, if not, we recommend you to install BetterJoyForCemu as it can help you with the pairing process. Please make sure that Windows Updates are enabled while you connect the controller with your PC, as Windows will automatically download the required drivers needed for the controller.