Google officially released Android 13 in August 2022. The latest Android operating system brings a lot of improvements and several new features. It's a general trend with Android, where the successor is mainly a polished version if the last Android release has already brought major changes.
Major smartphone OEMs have already started pushing the Android 13 update in the form of betas. If you are a Tecno user, you might be wondering, will my phone get the Android 13 update? When will the update be available for my phone? We are going to answer most of your Android 13-related queries for your Tecno phone.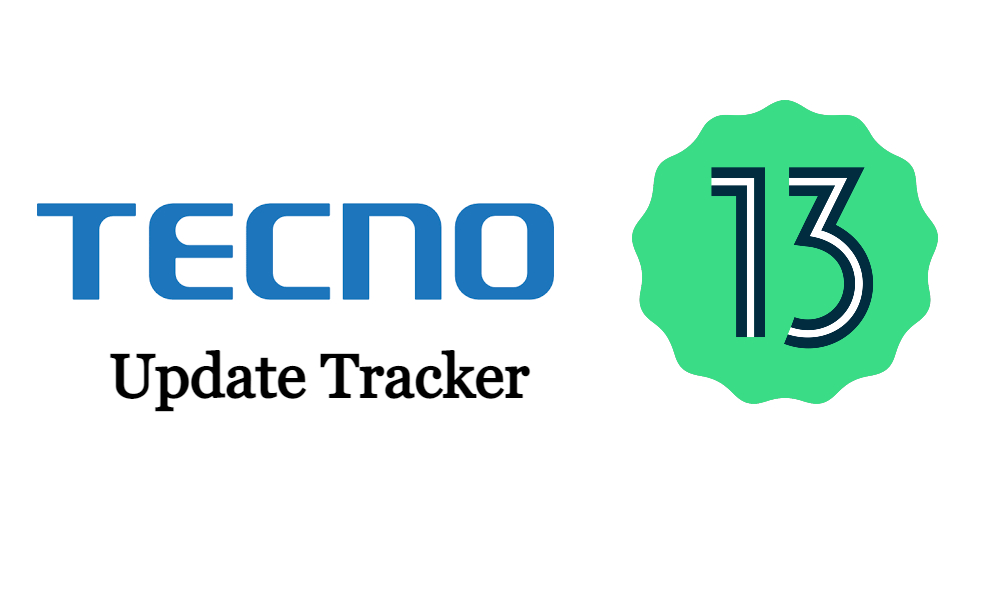 Tecno Android 13 Supported Devices List
As of writing this post, Tecno has not announced a list of devices that are eligible for the Android 13 update. However, the company has already announced Android 13 Beta for the Tecno Camon 19 Pro 5G. In fact, Tecno was one of the very first brands to release Android 13 beta builds. But, after that, we didn't hear much about Android 13 for other devices.
Based on the company's past software update rollout plan, here is the list of Tecno phones that are most likely to get the Android 13 update:
Tecno Camon 19 Pro 5G
Tecno Camon 19 Pro
Tecno Camon 19
Tecno Camon 19 Neo
Tecno Phantom X
Tecno Pova Neo 5G
Tecno Pova Neo 2
[Note: This is not the official list. We'll update it once we have an official list from Tecno.]
What's New in Android 13
Android 13 is a successor and a polished version of Android 12. However, there are a couple of interesting features and improvements you may want to look at:
More Material You Color Schemes: Android 13 extends the available color schemes by offering six new palettes. This will be pretty modest, and some users may not even notice it. You need to dive deeper into the Color schemes option to apply the new color schemes.
Bluetooth Low Energy (LE) Audio support: Android 13 brings support for Bluetooth Low Energy that gives a boost to wireless audio. It will not only lower power usage but will also improve the audio quality across supported devices.
Notifications Permissions: In phones with Android 12 or past Android OS, apps are given permission to send notifications, by default. However, you can change it through the app's settings page. Android 13 takes it to another level. Apps targeting Android 13 will requires the user's permission to send notifications. iOS has offered a similar feature for years and now Android users can take advantage of it.
Updated Media Player and Audio Output Selector: With Android 13, Google has tweaked the design of the media player and audio output selector. The media player that appears in the notification area has got a new look. The album image takes up the entire background of the widgets and the controls have been moved a bit.
The audio output picker now has got an aesthetic redesign that better fits the Material You color scheme.
Improved Photo Picker: Android 13 has a dedicated picture picker for inserting photos into messages. Instead of a full-fledged picture picker, a more simplified version will emerge, protecting your privacy and ensuring the app only has access to the photographs you select. The feature is currently available to select apps.
Per-App Language Preference: Google constantly works on removing the language barrier. Taking a step ahead, the company has added language preference on a per-app basis. Of course, the developers will need to implement this feature. This could be a helpful feature for millions of Android users.
Privacy Features: Each new version of Android OS has something to strengthen the user's privacy, and Android 13 is nothing different. In Android 12 or before, the app can access all photos and videos if you give access to files. This is changing in Android 13. A special photo picker has been added in Android 13 that will let you share selected photos and videos with an app. The app can't see all the photos and videos on your device.
Tecno Android 13 Update Tracker
The software support from Tecno isn't that amazing. You may find it surprising to know that the company has not even completed the rollout of Android 12. If we talk about Android 13, only the Tecno Camon 19 Pro 5G has the access to Android 13 Beta. There's no information on when other devices will start receiving the beta or stable builds.
We'll keep an eye on the latest information around Android 13 for Tecno phones and will update the same on this blog. Hence, bookmark this page or save this link to check the latest updates in the future.