Electronic Arts have served life simulation gamers a lot over the last 22 years. As early as 2000, they released a social game, "The Sims", where players experience life in the gaming format. It might surprise you to know that The Sims got so popular that today we are playing its fourth sequel, The Sims 4. Significantly for Sims 4, developers recently added a new surprise.
As The Sims 4 has many life stages in which infants are missing. But recently, developers added a new stage called Infant that takes your in-game progress to the next level. Players need to know its attachment as a crucial stage in the game to achieve victory. But being a new thing no one knows, we were surprised to find that we were researching it and got something. So here we will explain all about it.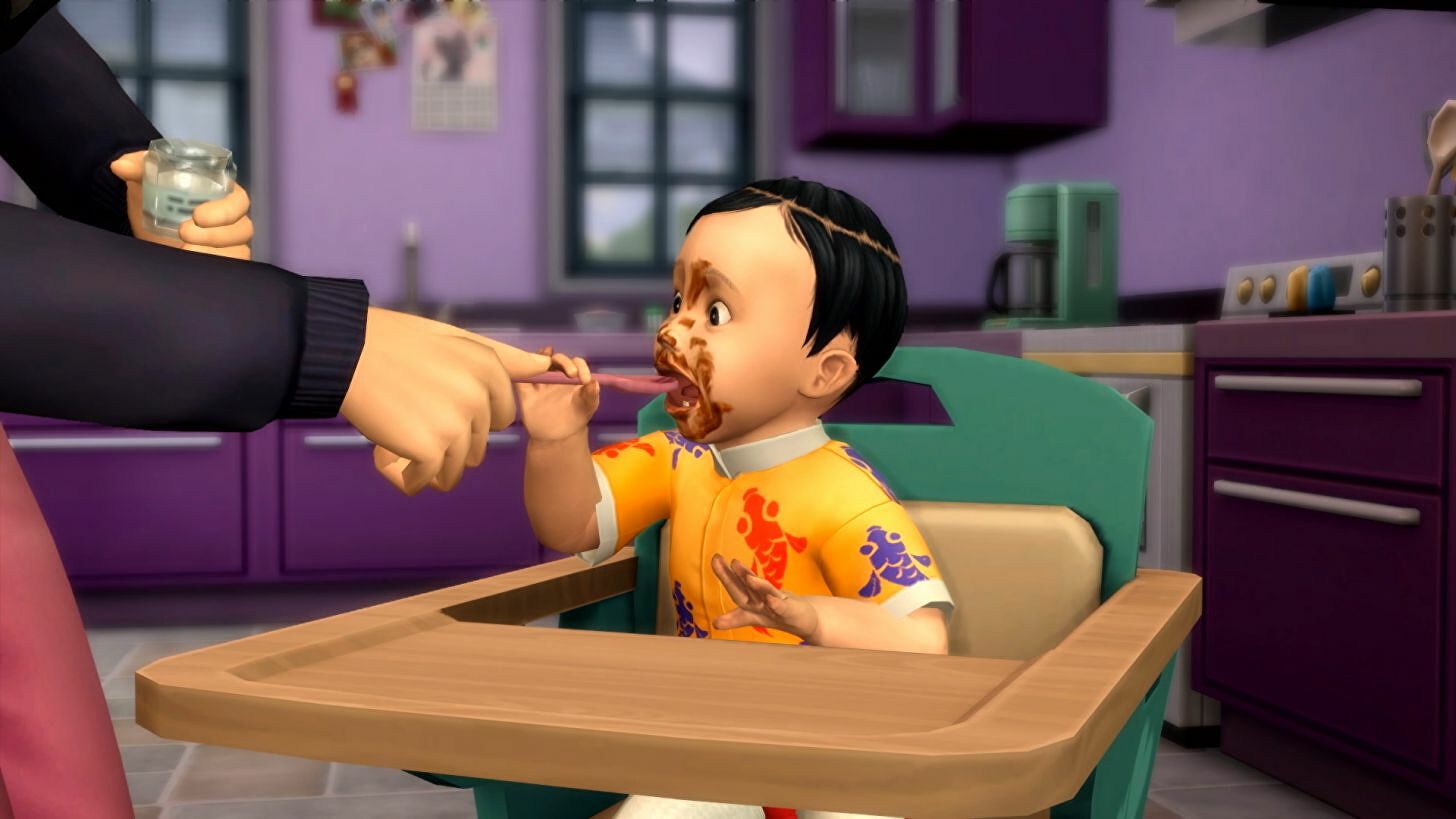 The Sims 4 Infants Attachment Guide
After the arrival of infants to the game, it's the same process you used to add it to your household previously. I hope you've already done so. For a quick reference, you can add an infant through pregnancy or adoption. Once you have brought the infant into your household, the next thing you need to do is to consider how you will treat him. In the same way, you treat an infant, he will develop the same traits after he ages into a toddler.
An infant who will become a toddler will possess one of these traits: a top-notch infant, a happy infant, or an unhappy infant. Here Top-notch infant means he will become a toddler with a good understanding of the world, households and everyone. While the Happy infant is restricted to the Good view and helps other sims. Finally, the unhappy infant has a negative view of the world and does not want to believe in other Sims. Meanwhile, you need at least one of these traits to become a toddler.
To get the traits mentioned above, you will need to fulfil an infant's basic needs. It is necessary to provide infant care to progress in the game. Most likely, that's the reason players want to know how to create attachments with infants. Our research on the best care attachment your infant should have after such a baby update surprised us. We found some of the best caring attachments for infants. So, let's check out each of them and clear up confusion.
Sleep
This is the most essential need an infant has. If the infant does not get proper sleep, he will be considered unhappy. Following this, an Unhappy infant will not believe anybody, including the household. Providing your infant with adequate sleep is essential to becoming a toddler or progressing in the game. You should also offer small naps during the daytime to keep them energetic and permanently attached to you.
Feeding
Proper feeding is the next thing you should do to create a healthy attachment with an infant. Infants are susceptible to anything they are expose to, incredibly when hungry. They can't tell you when you are hungry because you are an infant. You need to feed him at intervals. I agree you can do infant feeding through breastfeeding or bottle feeding, but note that breastfeeding is the only way to bond with him. Try giving him new food on a high chair if you do bootleg feeding.
Hygiene
Apart from feeding, infants should receive a regular bath, and hopefully, the bathtub should be the same as toddlers. Except that they bath in a small bathtub. Aside from that, you constantly change his diaper so that he can't feel unhygienic and uncomfortable. Provide these hygiene needs so that the infant feels comfortable with caregivers and creates an attachment with him.
Play
Another way to help you create an attachment with your infant is by playing with him. Either let the child crawl on the ground or let him play with toys. Or you can have fun playing different funny games with that infant. But note that as a precaution, when leaving your infant on the ground to crawl, make sure to add a fence. In this way, you will be able to feel your care for your infant, and you will be able to have peace of mind.
Love
Infants cry a lot for no reason, and to treat him in that situation, the care given bounces the infant to make him comfortable. In other words, create a fun interaction with your baby so that he feels connected to you and happy. While doing these tasks, grip the infant with precautions. When an infant is love so much, he or she does not feel lonely, and gradually a line of attachment will develop between the caregiver and the child.
To conclude, the Sims 4 Infant stages require a lot of attention. But to make them good toddlers, you must fill some basic needs and create attachments with them. As a new thing, it was hard for some players. You should better understand how to create an attachment with an infant and make a healthy transition to a toddler. Most attachments are created by interacting with a crying or sad infant. You can still ask any player a question below after this explanation.