We all know China has established itself in numerous brands. You look at any sector they tried to maintain their dominance over the market. Although, we have a lot of things to discuss about Chinese brands. But one brand that is leading across the Globe is "Tineco." Tineco is a leading cordless vacuum cleaner brand made with such pamper that remembers user convenience in mind.
Whether you look from any aspect, Tineco Vacuum cleaners never disappoint their users. But there is one special model, that is Tineco Floor One S3. A vacuum cleaner model with advanced features like iLOOP smart sensor and advanced LED display seems worth the money. But for the last few days, a lot of Tineco Floor One S3 users have been facing an issue that it is not spraying water. So, let's discuss how we can fix it.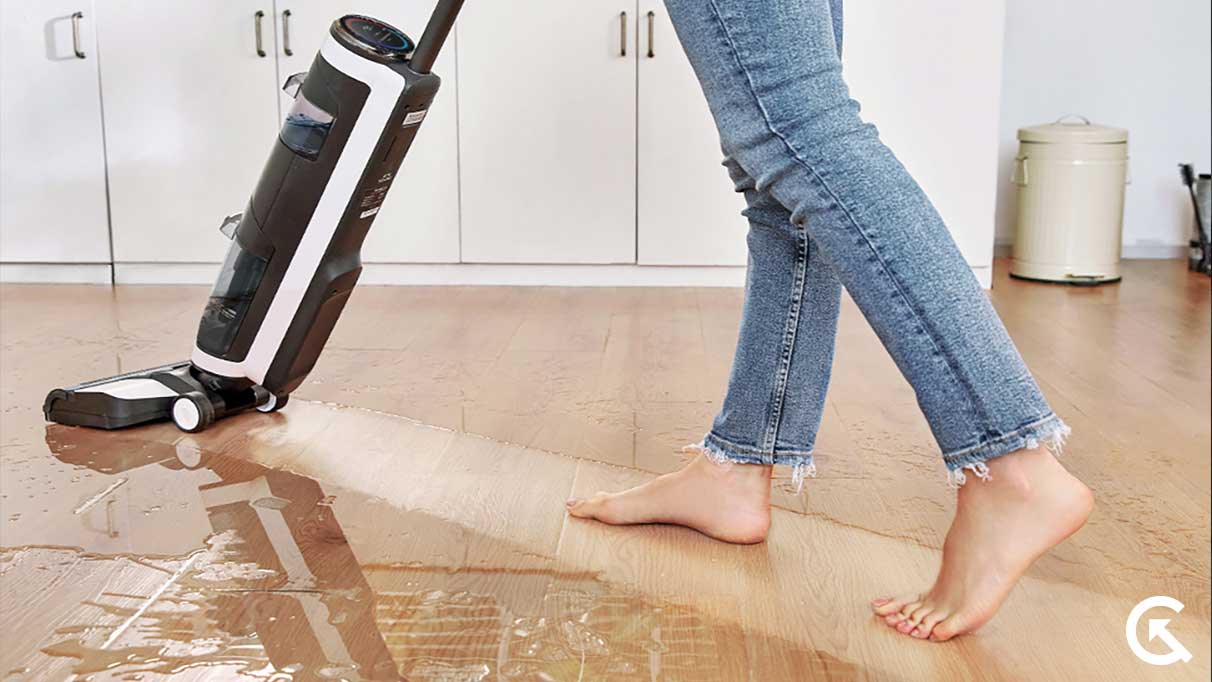 Fix: Tineco Floor One S3 Not Spraying Water
The Tineco Floor One S3 has multiple functions and sensors that coordinate with each other to provide the best service to the user. And that's the sole reason even with such a competitive market, Tineco become the leading vacuum cleaner brand. And if you see the previous reviews, they all are positive and in favor of Tineco Floor One S3. But being a technology-equipped device, having issues is common.
However, such issues are acceptable up to a certain extent. Because if you see the present scenario, there is no response or acknowledgment from the developers. What is the reason behind this issue, and how can we fix it? But later on, diving in-depth into the concern, we found a clue to solve the problem. See, developers have not made any response to the issue, and the problem is happening with some selected users.
Meanwhile, there is for sure some problem from the user's end. I know you do not do such knowingly. But many times, it happens by mistake. And probably you have done something on your Tineco Floor One S3 that resulting Water not spraying. For that, we tried to find out possible reasons behind that problem. Fortunately, we got some trusted solutions that you can try. So without any delay, let's look at the below fix.
Note: As a pro tip, do not fill the CWT with Foam detergent as it would result in a water not spraying issue.
Ensure Proper CWT installation.
Water does not spray, so the problem is mostly related to some hardware. See Tineco Floor One S3 has a container storing water to spray. And such a container is attached to a CWT (Clean Water Tank). If your CWT does not install perfectly, the Vacuum Cleaner can't spray water. From such analysis, we found ensuring proper CWT installation can fix your problem. So, As a priority, make sure proper CWT installation.
Fill At least 1/3 Water into CWT
Although, This fix does neither need to explain because, in the manual, it is specifically mentioned that fill Atleast 1/3rd CWT to properly Spray the Water. The Tineco Floor One S3 Water Spray concept requires at atleast 1/3rd of water to be filled in CWT. Otherwise, the Vacuum Cleaner may not be perfectly spraying the Water. So, fulfill this water requirement and check whether the issue is fixed.
Clean the spray hole
The Tineco Floor One S3 is such efficient that it attracts lots of garbage, and even the CWT has a guard, but the Spray Hole attracts small particles. And At a particular time, these small particles deposit over the spray hole, which stops water from spraying. And you think the vacuum cleaner is malfunctioning. For this thing, the simple hack is to clean the Spray Hole wisely and try spraying water. In this way, your Tineco Floor One S3 starts spraying water.
Reframe the Spray Pump
When you don't use the Tineco Floor One S4 for a long time, the pump mechanism slows down and sometimes can't work perfectly. For this thing, you need to refresh or restart the pump so that it resumes its spraying function. Being getting the issue that the Vacuum cleaner not spraying water means you should restart the pump to start its functionality. To restart it, follow: Turn off the machine >> Hold the Spot button for 30 seconds >> Turn on the Machine >> Press the Spot button and check the water spraying status.
Raise help from Tineco Support.
Well, the above fixes for sure help you to resolve the water not spraying problem. But after attempting the above fixes, your issue is still not fixed. That means there is some sensor-related issue happening to your vacuum cleaner. In such a case, you can claim your warranty to get it fixed by Tineco Technicians. I mean to say, After doing the above fix, raise a help request over Tineco Support so that you get personalized assistance to solve the problem.
Conclusively, Being the leading country in providing such smart home appliances, we can trust Tineco services. I am sure as they have already shared troubleshoots for water not spraying, they have not again responded to the complaints for water not spraying. You will be glad to know the above fixes are similar solutions as recommended by Tineco. I hope your water not spray issue has now been resolved. Even if any users have a query, then ask them below.