To execute tasks in an organized manner, it is important to list them up neatly. Todoist app is a notable task management solution that does the job perfectly. You can use it on any device you own. To make things more professional, you can connect email apps to use emails as tasks. In this guide, let's discuss how to connect Gmail and Microsoft Outlook with Todoist.
Let me explain in brief what exact approach we have to follow. If we intend to connect Gmail to Todoist, then we have two options for that. There are two extensions, both named Todoist for Gmail. Either you can get the one from the Chrome web store or integrate the Google Workspace add-on. If you want to connect Outlook and Todoist, then it will enable you to attach an email to comment. This feature is available for all users with free, premium, and business accounts.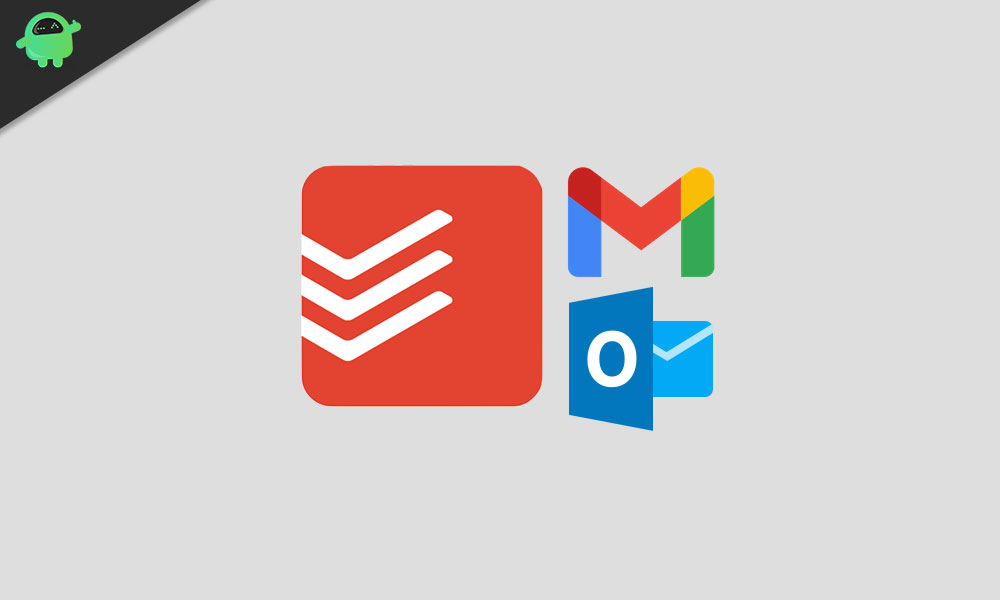 How to Connect and Use Gmail or Outlook with Todoist
First, let's connect Outlook and Todoist. As Outlook is a service from Windows, the guide I have put up below will work only on Windows OS.
Add Email As Task on Outlook
Open Microsoft Outlook
Select the email that you want to add as a task
Highlight the Home tab in the menu bar
On the far right-hand corner, you can see the Todoist icon and the option Create Task. Click on it.
The new task will now appear on Todoist. It will have the email title and a link that will redirect you to the email itself.
You can add more information about the task such as labels, priorities, dates, etc. For that, you can use the Quick Add feature.
Then to complete click Add Task
How to Attach An Email to A Comment
Here are the steps to add an email to comment.
First, select the email from Outlook
Next, go to the Todoist add-in > navigate to the comments section
Click on the + button and attach the email
If you want to add any other commentary use the comments field. use this if you want to put a small description for your email.
Connect Gmail and Todoist
As I mentioned earlier, there are two ways to connect Gmail with todoist.
Using the Chrome Extension Todoist for Gmail
Go to the Chrome website at https://www.chrome.google.com/webstore
Search for Todoist for Gmail
When found, open the extension page.
On the right-hand side, there is an option Add to Chrome. Tap on it.
Then click on Add Extension on the pop-up that appears
How to use
Open the email that you wish to create as a task
Click on the Todoist icon
When the new task loads you will see the email title is the task name and the link will open in the email.
Like we did in Outlook, you can add additional information about the email like label, date or set priority, etc. For that use the Quick Add option
Click on Add Task to complete the integration.