Amid the raging COVID-19 pandemic, Echtra Games has come up with a wonderful game for everyone in the video game community to enjoy. Yes, it is the latest dungeon crawler RPG, Torchlight 3 that was a surprise release on Steam in Early Access, two days ago. As of now, you can choose between four classes in the game – Dusk Mage, Forged, Railmaster, and Sharpshooter.
Apart from this, you can even have a loyal pet companion of your very own in the game! Here we have a guide that will help you to take a look at all the pets available to keep in Torchlight 3, and how you can get them.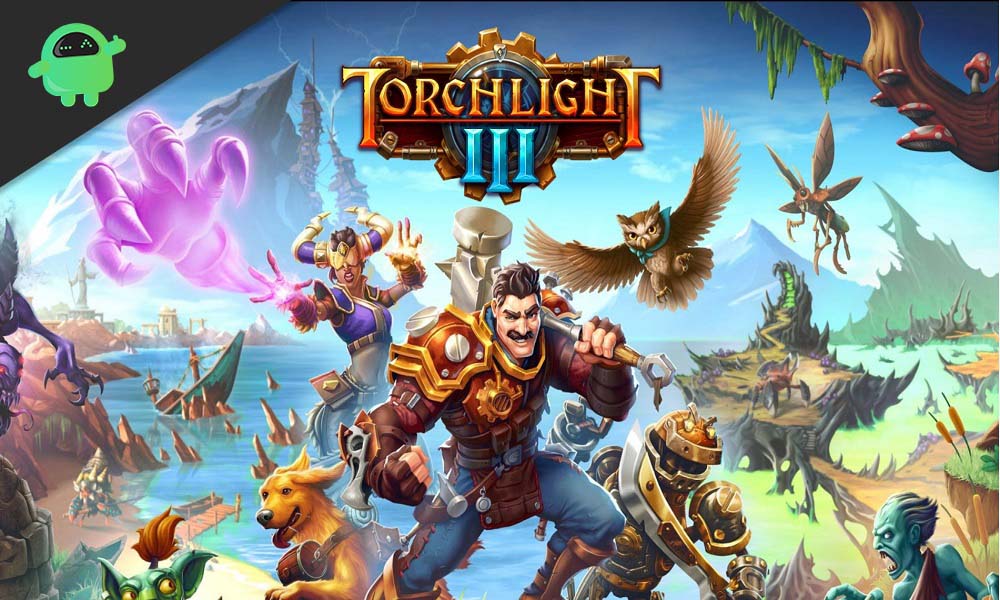 List of Pets available in Torchlight 3
In Torchlight 3, pets are the loving and reliable allies that will help you in your quests by holding your items for you, aiding you in battles, and going to town on your behalf. Given below is a list of all the pets available in Torchlight 3 so far.
Retriever – This adorable canine is carefree and joyful, but also devoted to you. It will always stick by your side even in the gravest of situations. They come in Chocolate, Golden, and Silver colors.
Owl – If you are a Harry Potter fan, you will know that owls are impressively intelligent beings. And mighty hunters too, for that matter. In this game, they are available in Brown, Brown-White, and Grey-White colors.
Alpaca – This hard-working and agile pet will assist you in many outdoor travels together. They come in Chocolate, Golden, and White colors.
Cat – As of now, the Buttercup Cat is the only feline available in the game. It can be equipped with the Aura skill that boosts your chances of blocking by 10% despite shields being involved.
Wolf – These are available in Brown, Grey, and White colors.
Chakawary – These are available in Crimson and Navy colors.
Now that we are acquainted with these loyal companions in Torchlight 3. Let us see how we can obtain them in the game.
How to Get pets in Torchlight 3?
After choosing your class and beginning your foray into the world of Torchlight 3, you will get to choose from three of the pets listed above – an Alpaca, an Owl, and a Retriever. You can select your new companion's color and give them names as well. After this, you can unlock more pets as you continue playing and progressing through the game. For that, you need to participate in and win challenging boss fights. That will allow you to rescue and unlock them. Pets will aid you in fights and also carry your items to town to sell.
Torchlight 3 was freely available to play during its initial access period. Thus, there were a number of pets added by the developers with their regular updates for the game. There is a good chance that we will see more pets in the game when we see DLCs and expansions released.
We hope you have a great time with your cute and brave companions in Torchlight 3. Check out our best Windows Guides, Gaming, Social Media, iPhone Guides, and Android Guides for more guides. Subscribe to our YouTube Channel for participating in our $150 giveaway contest. If you have any queries or feedback, comment down below with your name along with e-mail ID, and we will reply shortly. Thank you.