Again TOZO surprised the world with their two new top-notch earbuds, i.e., TOZO A1 and A1 Mini. Tozo A1's ultra-lightweight design will be the first thing you notice. However, Tozo's A1 mini wireless earbuds are also super light and only weigh 3.7g per earbud, giving them their name.
The feather-light weight of these earbuds makes them very comfortable. This Bluetooth earbud provides 6 hours of battery life despite its small size. Extended battery life of 24 hours can be achieved by pairing the Tozo A1 with a compact case.
But, even after so much greatness, both these pairs of earbuds are facing criticism because, for some users, the TOZO A1 and A1 Mini right or left earbud is not working. That's why we are here. In this troubleshooting article, we have described some of the effective fixes that will help you resolve the TOZO A1 and A1 Mini right or left earbud not working issue. So, let's get started.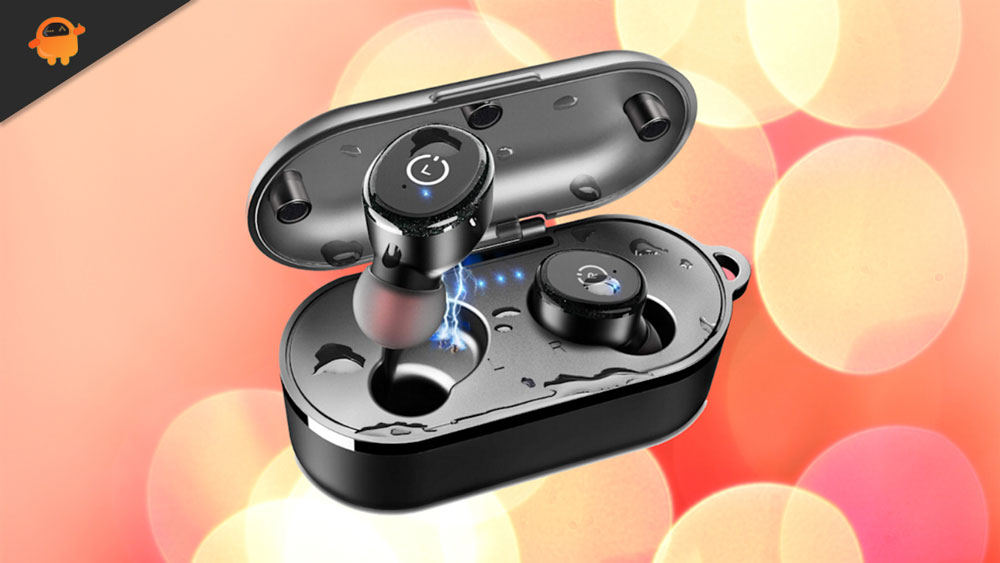 How To Fix TOZO A1 and A1 Mini Right or Left Earbud Not Working
Several methods are available to assist you resolve your TOZO A1 and A1 Mini right or left earbud not working issue that we have mentioned further in this guide. Therefore, if you are facing this problem, make sure to read and perform the methods mentioned:
Fix 1: Check The Source
If you are getting this issue, then possibly the source of music you are listening to has low-bitrate MP3. You should check if you are setting the quality of YouTube to high if you are using it to listen to music or watch videos. It may also be a good idea to try using a premium source to see if the problem is with the TOZO A1 or A1 Mini earbuds.
Fix 2: Make Sure To Bring Both The Devices Closer
When the distance between wireless earphones and a mobile device or computer exceeds 10 meters, wireless earphones are started showing this kind of problem. To avoid this from happening, try to keep both devices close together as much as you can.
Fix 3: Adjust Your Bluetooth Audio Codec
If nothing helps, you can try adjusting the Bluetooth audio codec. If you are interested in finding out what types of options are available for TOZO A1 and A1 Mini, you can simply hover over to your device settings. This will help you determine whether the headphone you are considering offer HD audio codec. In addition, you may want to turn it off to see if the audio quality improves.
Fix 4: Update the Sound Driver of Your PC
It's common for us to ignore this as we believe that updating the Sound Driver won't significantly improve the performance of the PC. This isn't true since audio drivers are equally vital. You must therefore make sure that your sound driver has been updated, and to do so, you must perform the following steps:
Select the Audio input & output tab in Device Manager.

Afterward, right-click the manufacturer name and select Update Drivers.

That's it. Now, you can follow on-screen instructions to install the latest sound driver version on your PC. You must then check if the issue with either the right or left side not working has been resolved once the steps above have been performed.
Fix 5: Troubleshoot TOZO A1 And A1 Mini
Using these troubleshooting steps will ensure your TOZO A1, and A1 Mini earbuds work again if you aren't able to correct the issue with the audio driver on your PC. The steps are as follows:
You may be required to hold the power button for a few seconds before you can turn it on.

In the next step, rapidly press the power button three times.

As soon as the LED indicator appears, push it again for a few seconds to wake it up.

You should now be able to use the TOZO A1 and A1 Mini earbuds as normal.
Fix 6: Check The Content You Are Watching
If the left or right side of your TOZO A1 or A1 Mini earbuds don't work, the problem may be with your device rather than the earbuds themselves. In order to verify that the issue is occurring with the new video/audio, we suggest you play any other video/audio. If not, then the earbuds are fine.
Fix 7: Make Sure It is Fully Charged
You may not be able to use the right or left side if you do not have a fully charged TOZO A1 and A1 Mini earbud. To prevent damage to your headphones, make sure they are fully charged before using them.
You can check whether the issue has been resolved by charging the device overnight with the original or authorized cable. Using a local charging cable may also further damage your TOZO A1 and A1 Mini earbuds compared to an authorized charging cable.
Fix 8: Try Using The TOZO A1 and A1 Mini on Different Devices
It is a good idea to try your headset with another device to determine if there is a problem with the right or left side of the headset. The issue may be specific to your device. If the issue is not occurring with your secondary device, then possibilities are there that TOZO A1 and A1 Mini may be facing compatibility issues with your primary device.
Fix 9: Check For External Damage
Examine your TOZO A1 and A1 Mini earbuds thoroughly to see if any external damage exists (a dent, crack, etc.). However, you should seek assistance from an expert technician as soon as possible if you see any external damage.
Fix 10: Contact To TOZO Support Team
Is it still not working on the right or left side of your TOZO A1 and A1 Mini headphones even after you've tried all the fixes in this guide? In order to resolve this issue, you should contact the TOZO earphone support team, as they will be the best ones to assist you.
So, that's it for now on how to fix the TOZO A1 and A1 Mini right or left earbud not working issue. We hope that you find this guide helpful. For more info or queries, comment below and let us know.